Less Stress With Hardware-Agnostic Device Deployment Services
October 25, 2023
Mobility is essential for today's workers. They need fast and reliable access from anywhere and on any device. Having a trusted technology partner who can help with enterprise mobility management helps ensure associates can use their preferred devices without having to worry about compatibility issues.
Because they don't rely on one specific platform resource, hardware-agnostic solutions don't need any special hardware adaptations. They work with different types of systems across all platforms, operating systems and underlying hardware types. For example, a hardware-agnostic mobile app can be used on all smartphones, tablets and laptops. 
For companies looking to deploy devices more flexibly, securely and cost-effectively, hardware-agnostic device deployment services are a great option.
Reduce Strain On Your IT Department
Many IT departments are understaffed and only able to manage their current workload. The proliferation of new technologies, persistent labor shortages, and need to "do more with less" are all placing extra burdens on these departments.
According to the 17th annual IT Skills & Salary Report from Skillsoft, the biggest concerns right now for IT decision-makers include workload management and budgets. Compare this to 2021, when talent recruitment and retention were their biggest challenges cited.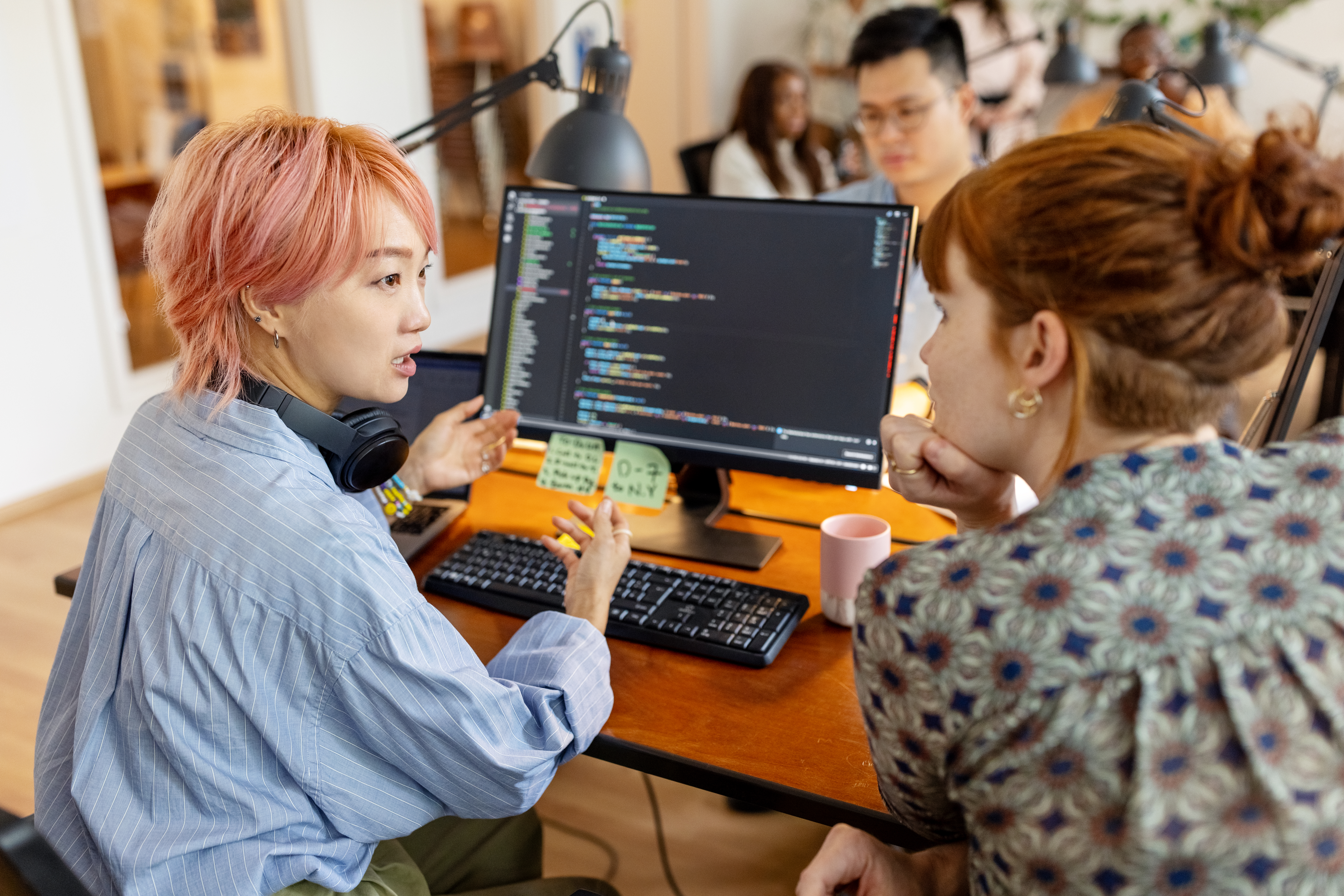 "It's interesting to note that less than a quarter of the respondents felt that resources and budget constraints were a challenge, while over 25% struggled with workload and developing stronger teams," Skillsoft reports. "The latter challenges seem related to the prevalent worry about getting, and keeping, the right people to fill jobs."
When companies use hardware-agnostic enterprise mobility solutions, they can take some of the pressure off of the internal teams responsible for deploying, securing and managing solutions across the enterprise computing landscape. This frees up IT teams to deliver on other goals and objectives, reduces errors and employee burnout, and minimizes the potential for security risks and other incidents.
The Hardware-Agnostic Route Benefits Enterprise Computing
As overburdened IT departments work to balance new enterprise mobility projects with their existing workloads, it can take weeks to deploy 40 new laptops to workers out in the field.
Configuring each individual device takes time, and all devices must be shipped out to individual users. Productivity wanes and frustrations may ensue as recipients wait for new devices. That wave of new devices is then managed and maintained by the same, resource-constrained internal IT staff.
When their companies use hardware-agnostic enterprise mobility solutions, on the other hand, they can choose devices that best meet their needs regardless of the specific manufacturer or platform. And because potential compatibility issues are eliminated, users can quickly switch out devices as needed. Some of the other top advantages of using hardware-agnostic solutions include:
A simplified deployment process. Hardware-agnostic solutions don't require the use of specific platforms or devices and may not require the same level of customization that a proprietary deployment would. This can save companies and their IT teams valuable time and resources during the deployment process.
More flexibility for users. When employees use their own phones, laptops or tablets to access the company resources they need to be able to do their jobs, it improves both employee productivity and satisfaction.
Lower deployment, management and maintenance costs. More cost-effective than proprietary solutions, hardware-agnostic enterprise mobility solutions don't lock companies into working with a single vendor. This can translate into lower costs both at the outset and over time.
Easier scaling up and down as needed. Hardware-agnostic solutions can easily be scaled up or down as required, which makes them a good fit for companies of all sizes and at all stages of growth. A smaller enterprise that's in growth mode can use the devices to quickly mobilize newly-onboarded employees, while a larger organization that's consolidating or redeploying its workforce can more readily decommission mobility solutions as needed.
Improved security and peace of mind. With the number of cybersecurity threats increasing every year, corporate IT teams are keeping a watchful eye on the security of their mobility solutions. Because they're not tied to a single platform, hardware-agnostic solutions make it more difficult for the "bad actors" to exploit an organization's potential security vulnerabilities.
Hardware-agnostic enterprise mobility deployments also minimize interruption to an employee's daily work. Not only can they use their own, preferred devices, but they don't have to be trained on how to use multiple device types and platforms. Finally, they use a single dashboard for managing all devices and effectively augment existing, internal IT resources (versus overburdening them).  
Case Study: Device-Agnostic Mobility Deployment in Action
When companies work with Panasonic Connect to deploy their device-agnostic enterprise mobility solutions, the devices arrive at their locations fully imaged and connected to wireless (if requested), complete with a SIM card and carrier network. Panasonic Connect ships each unit as an assembled kit (e.g., with device, charger, docking stations and/or monitor) directly to each individual user, thus ensuring a better experience for the recipient.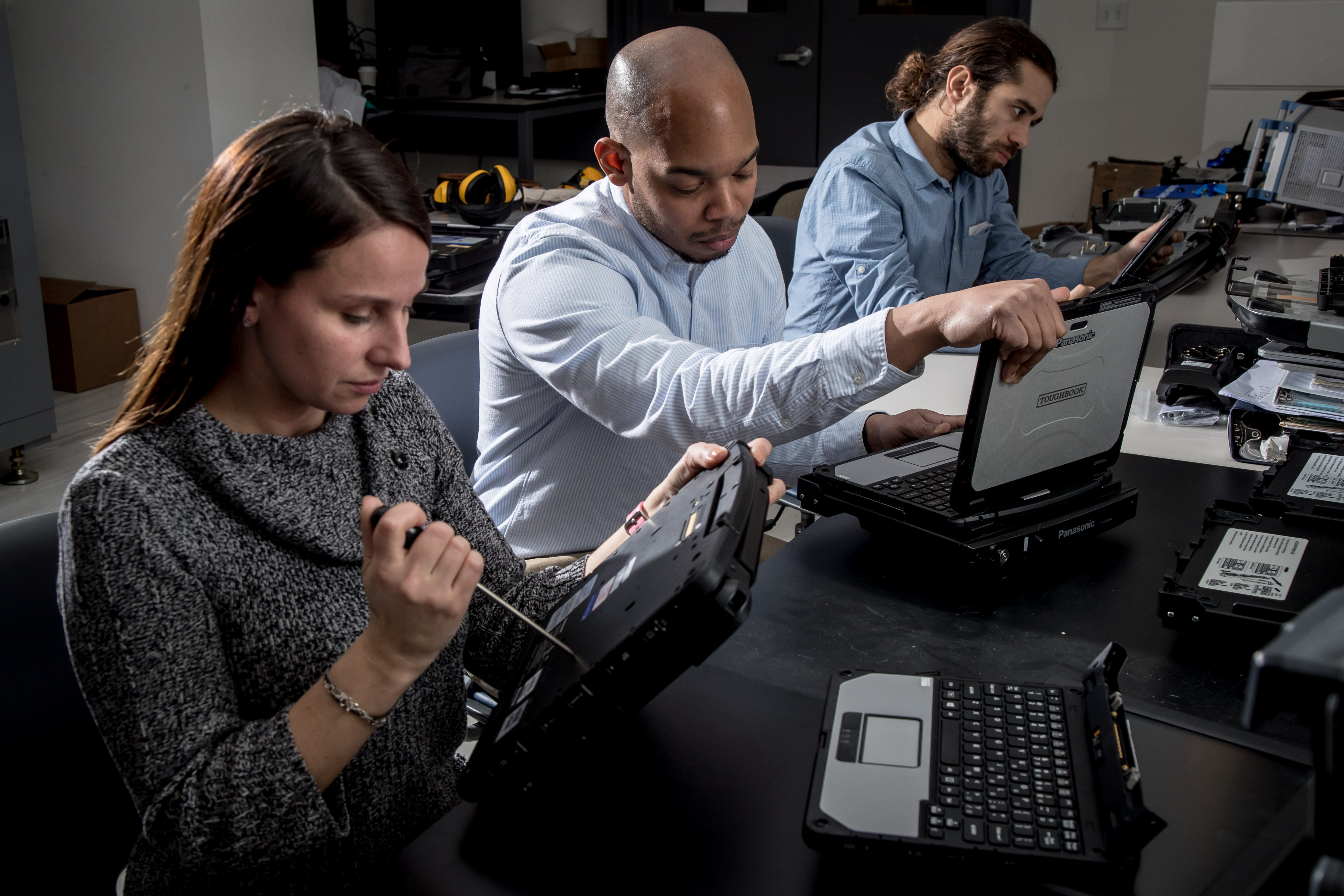 One vehicle leasing company using TOUGHBOOK®  tablets at its nationwide service centers recently completed a successful, hardware-agnostic mobility rollout. Employees who inspect vehicles coming in and out of the yard need rugged devices, but their colleagues who work in sales — and other office workers — are fine using consumer laptops.
When it was time for a technology refresh for the "business users," it was going to take at least a month just to deploy new laptops. Since the vehicle leasing company had already engaged Panasonic Connect for deployment services with its rugged tablets, it turned to the technology provider for help with this project.
The leasing company wanted the devices to arrive fully user-ready, with wireless connectivity verified. Panasonic Connect verified connectivity on each device, thus eliminating the time-consuming need for per-unit testing at the company level. It also imaged each device to the leasing company's specifications.
Panasonic Connect received seven pallets of product at its U.S.-based location, assembled the kits and sent them out to individual users at multiple locations. This took the burden of project management off of the company's internal IT team and other departments, allowing those teams to focus on more important projects. As a result, the hardware-agnostic mobility rollout went off without a hitch.
Enterprise Mobility Management Designed for the Way You Work
For organizations that want to save money, alleviate the burden on their internal IT teams and give their employees flexible mobility options, hardware-agnostic enterprise mobility management offers the best of both worlds. 
A cloud-based solution that allows businesses to manage their devices and applications from a single console, Panasonic Connect makes it easy to deploy and manage devices, enforce security policies and protect data across the mobility landscape.
For more information on our enterprise mobility solutions and capabilities, please visit Panasonic Connect Professional Services.