Reducing Waste in Your Enterprise Mobility Solutions
June 28, 2023
Replacing outdated or inefficient equipment with newer, energy-efficient technology alternatives can help businesses make headway on sustainability. Updating to more modern, sustainable technology solutions can make a big difference in the amount of CO₂ a company generates. For example, laptops consume 80% less electricity than desktops, on average. So, updating an aging fleet of desktop PCs with modern laptops and docks could significantly impact the amount of power computers draw during daily operations.
Approaching enterprise mobility management with a sustainable mindset can make a significant positive impact on your company's carbon footprint. In this article, we'll offer ways to evaluate your enterprise mobility solutions and improving the sustainability of your organization's device network.
Cutting Waste From Enterprise Mobility Management
In a survey of IT professionals by B2M, eight out of 10 respondents reported that they proactively replace batteries to avoid problems, while eight out of 10 also admitted to replacing healthy batteries due to a lack of proper remote diagnostic capabilities. Similarly, six out of 10 respondents said they needlessly replace entire healthy devices as a regular practice.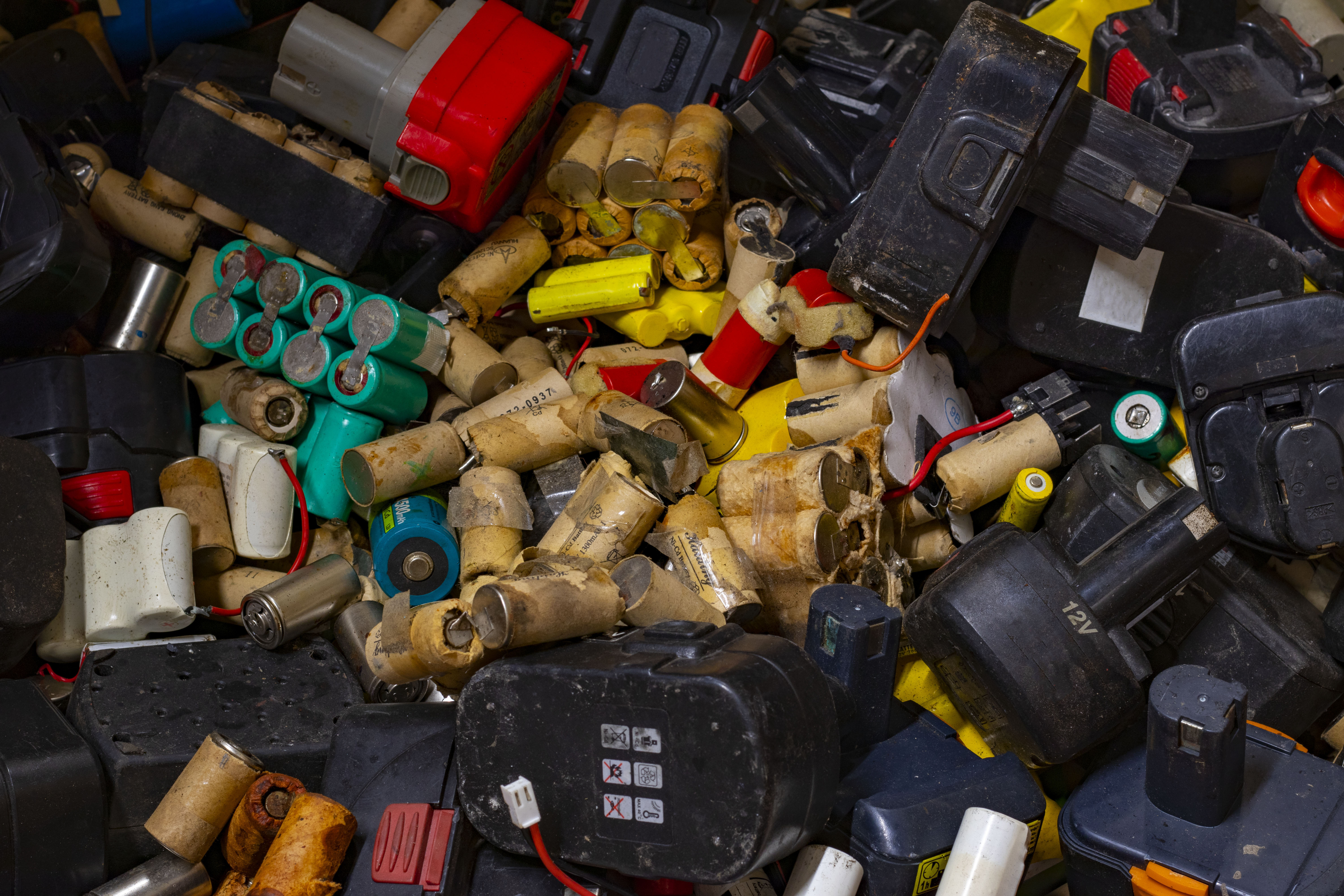 Reducing your organization's negative environmental impact requires the implementation of partnerships and solutions that help you to minimize and avoid the type of waste identified by B2M. Using long-lasting hardware paired with enterprise mobility solutions that track device health and usage can go a long way toward minimizing the carbon footprint of your business.
Rely on TOUGHBOOK® For Sustainable Technology
Many companies turn to Panasonic Connect and our TOUGHBOOK® line of mobile devices to help make their enterprise mobility solutions greener. Our TOUGHBOOK products contain both EPEAT- and ENERGY STAR-certified devices, and all products use recycled plastics and metals wherever possible in the manufacturing processes. According to the National Institutes of Health, recycled steel saves 60% in production energy, while recycled plastics save 70%.
First, the multifunctional nature of TOUGHBOOK devices helps companies reduce the usage of multiple devices in the office, factory, or field. Additionally, the modular nature of TOUGHBOOKs enables users to add and subtract features as needed, which makes it easier to customize the device to satisfy different job roles and business needs as they change. Using fewer devices means using less energy.
For example, the modular design of the TOUGHBOOK 40 fully rugged laptop includes eight expansion areas that users can switch out. Users have the option to utilize expansion packs, or xPAKs, to incorporate a wide range of features, including:
Optical drives
Authentication readers
Extra IO ports
Barcode readers
Storage/memory
Furthermore, longevity is one of the strongest sustainable technology benefits associated with TOUGHBOOK computers and tablets. Because TOUGHBOOKs are rugged and made to last, they dramatically reduce the need for replacements. TOUGHBOOK devices are made to last for at least five years, giving users much more service life than standard consumer or business devices.
TOUGHBOOKs also comply with the federal MIL-STD-810G, which certifies that equipment can withstand various environmental conditions, including shock, extreme altitudes, dust and debris, vibration and dampness. Some devices also meet IP65 standards for water resistance. These resistances improve operational longevity even under the harshest working conditions.
Aside from the durability of the hardware itself, Panasonic Connect also offers expansive services and support for enterprise mobility solutions. Our Professional Services team can help businesses optimize device deployments, conduct regularly scheduled maintenance, streamline repairs, and much more. These capabilities help to further extend the service life of TOUGHBOOK devices.
Considering the Entire Product Lifecycle 
Choosing sustainably manufactured equipment is essential — but it's not the end of the story. Even well-made, rugged mobile devices will reach the end of their usable life at some point. When that happens, it's important to ensure these technologies are disposed of in the most environmentally friendly way. Doing so keeps toxic chemicals out of landfills, decreases carbon emissions, and protects clean water.
Donation and recycling are the two most eco-friendly routes to disposal. Donating unneeded devices can greatly benefit people and communities in need by providing essential technology.
When mobile units truly become end-of-life, it's time to find a good way to recycle them. Despite the environmental benefits, less than 20% of e-waste generated each year gets recycled properly. However, there are so numerous programs devoted to recycling e-waste that companies can take advantage of.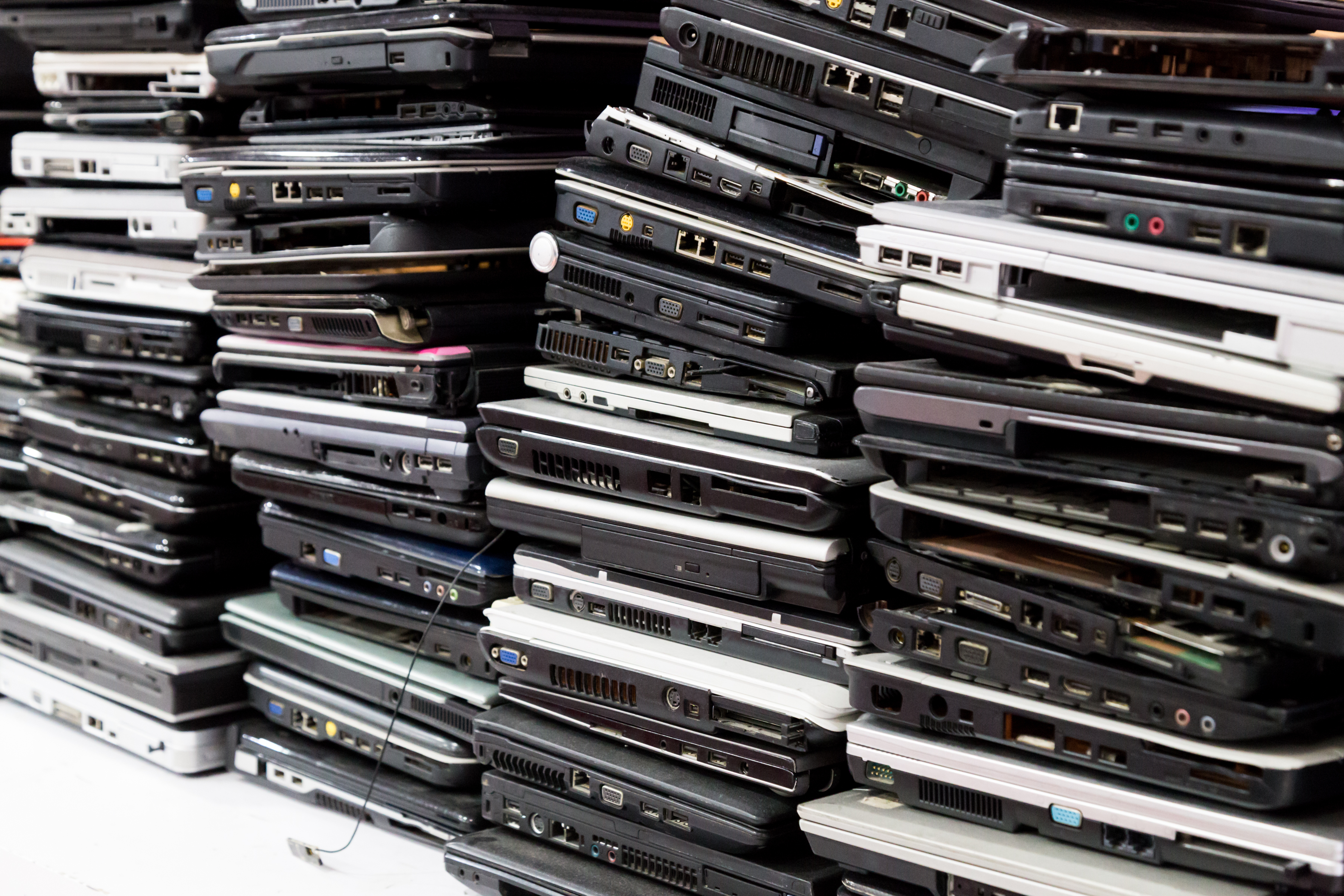 Panasonic Connect makes recycling easy by offering free recycling on all TOUGHBOOK products. We pay for shipping and ensure that products are responsibly recycled in an environmentally friendly way while adhering to all applicable laws.
Private companies and public agencies across the globe continue to look for better ways to increase sustainability and protect the environment. Investing in responsibly built, long-lasting mobile devices with eco-friendly options throughout the full product lifecycle will help your organization take a big step in that direction.
See how Panasonic Connect's enterprise mobility solutions can support your environmental sustainability goals. Contact our experts at mobilityinsidesales@us.panasonic.com.