Are Consumer-Grade Devices Putting Your EMS Patient Care at Risk?
April 19, 2023
Statewide Transfer Ambulance & Rescue (STAR), a leading provider of ambulance transport services, faced challenges with their previous digitized EMS charting devices. Their consumer grade tablets, even with a protective case, were not able to withstand the tough environment in which they were used.  Additionally, the proprietary operating system caused frequent hardware and software issues, leading to expensive repairs and replacements, and hindered productivity.
To address these challenges, STAR looked to Panasonic Connect's rugged device family and selected the Panasonic TOUGHBOOK® G2. Equipped with a Windows® web-based EMS software application, EMTs can complete their daily workflows efficiently and effectively, saving time and allowing them to spend more time with patients.
Benefits of the TOUGHBOOK G2 for STAR include:
Durability and reliability, reducing repair and replacement costs
Docking capabilities for secure in-vehicle mounting, optimal device usability, and charging to keep teams ready to respond quickly
Improved productivity and efficiency, thanks to faster and more consistent charting and record management
Simplified device support through remote access with Panasonic Connect Professional Services
Easy cleaning and sanitization
Want to see how cutting-edge technology is transforming EMS patient care? Check out this video to see how the TOUGHBOOK® G2 is revolutionizing STAR's operations.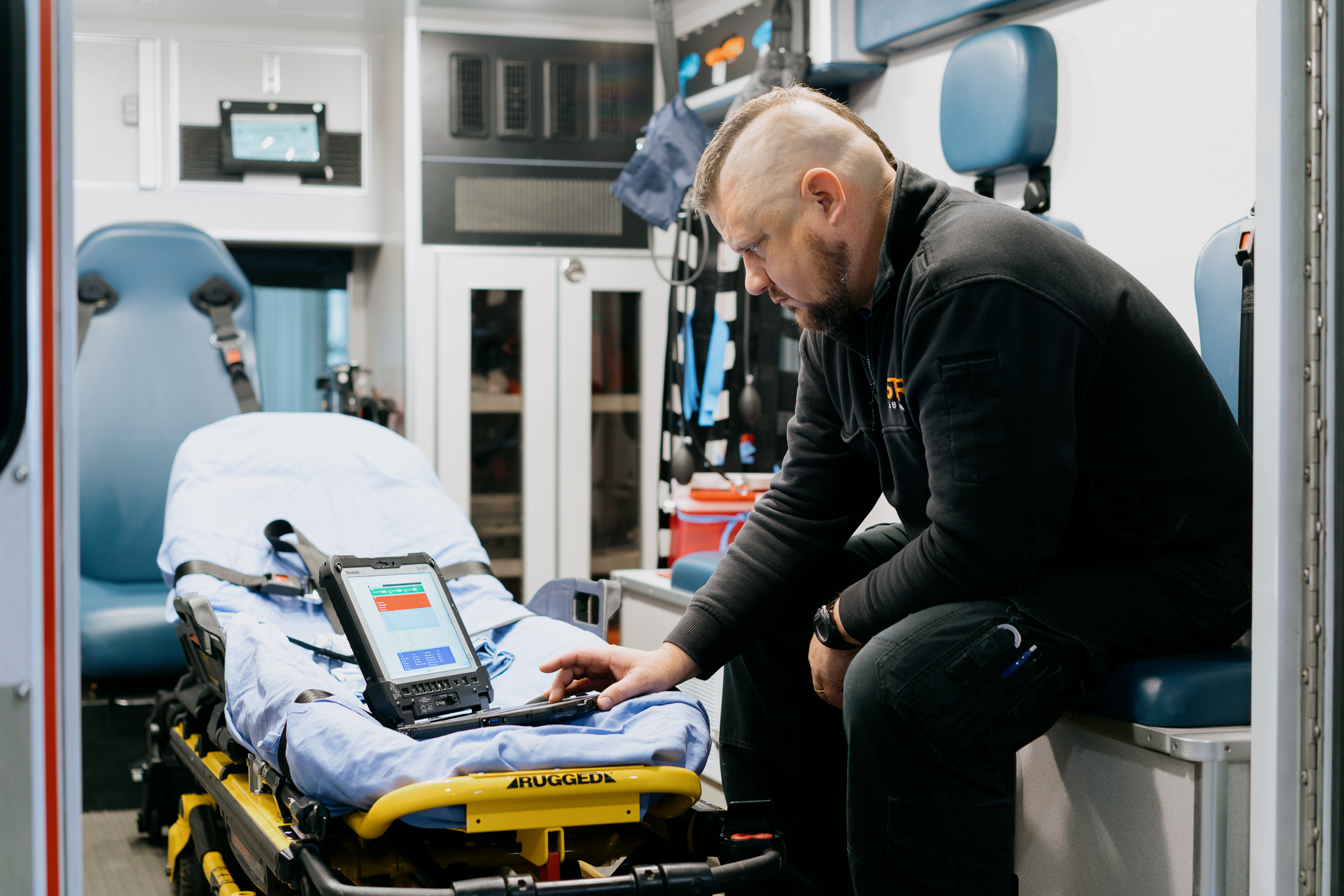 With the TOUGHBOOK G2, STAR has seen an increase in efficiency and a decrease in IT service requests, ultimately improving the speed and quality of patient care.
To learn more about STAR's experience and how it can benefit your EMS operations, read the full case study here.