Introducing the TOUGHBOOK G2: Delivering Maximum Flexibility
July 21, 2021
As the past year has shown us, technology to support the mobile workforce is a necessity, and is constantly evolving. Workers need a device that is not only equipped with the latest technology, but one that evolves with the changing needs of the end user and the industry they serve.
Panasonic is addressing these needs with a new innovative, modular solution that boasts three expansion areas offering 36 different combinations to deliver the ultimate, user-customizable, computing experience.
Today we launched the TOUGHBOOK G2, a rugged 2-in-1 tablet designed to help users tackle the toughest jobs and mission-critical applications. This device builds on the success of the popular TOUGHBOOK G1 and TOUGHBOOK 20, offering users an even more tailored experience.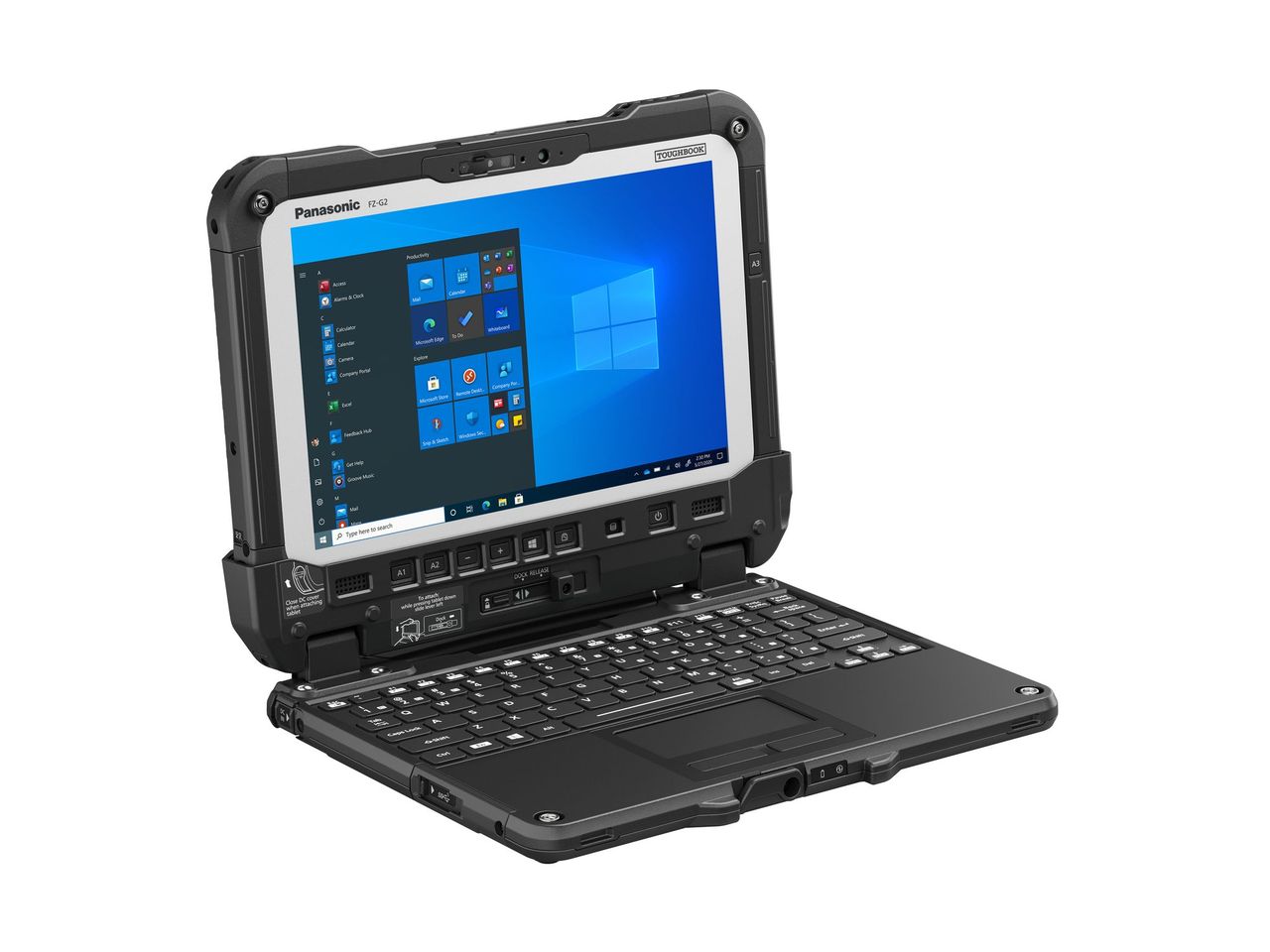 Innovative Modular Design
The TOUGHBOOK G2's modular design supports the demands of manufacturing, retail, transportation and logistics, field services, public safety and federal agency customers, offering increased flexibility and enhanced productivity. The three modular expansion areas allow users to customize the TOUGHBOOK G2 to suit their needs, no matter how unique the industry or use case may be.
The 2-in-1 detachable design also allows for increased flexibility and mobility, as users can operate the device both in laptop and tablet modes, with the ability to seamlessly dock or mount the device on forklifts, emergency vehicles and desk top. Additionally, the device's software, services and support optimize application testing, deployment and management.
The 1D/2D barcode reader expansion pack (xPAK) is an ideal addition for workers in the warehousing, inventory control, retail, stock inventory, price checking, asset management and law enforcement spaces. This expansion adds a daily tool for streamlined workflows and asset tracking. The second LAN xPAK is helpful for dashboard monitoring, inventory control, added accessory peripheral, and equipment diagnostics.
The thermal camera xPAK can be especially useful for maintenance monitoring, inspection applications, building structural health, post-fire investigation and land management. There are also several xPAKs that allow the user to support the TOUGHBOOK G2's connectivity to third-party accessories and security functions, including a second USB-A, true serial, and smartcard readers (insertable or contactless).
Enhanced Productivity and Connectivity
The TOUGHBOOK G2 is designed to address the evolving needs of today's mobile workforce. For enhanced productivity, the TOUGHBOOK G2 features the A1, A2 and A3 programmable buttons for quick access to the Panasonic dashboard, commonly used apps and shortcuts. The long-lasting 18.5-hour battery allows workers to use the device across multiple shifts without worrying about stopping to charge. Additionally, the ease of barcode scanning helps with quality control, production management and assembly line optimization by improving efficiency in production line tracking.
For first responders, firefighters and law enforcement officers, connectivity is their lifeline. With the TOUGHBOOK G2's Wi-Fi 6 and Bluetooth 5.1 features, first responders and EMS workers can monitor, analyze and diagnose patients on the road. FirstNet certified, public service agencies and those on the frontline can rely on the TOUGHBOOK G2 to gain access to cellular networks and exchange mission-critical information across agencies in a secure manner.
For law enforcement officers, data received and processed on the TOUGHBOOK G2 also allows better route planning, saving critical time while officers are on duty. When checking drivers' information and filing digital reports, police officers can do so without leaving their vehicles. For enhanced security, the TOUGHBOOK G2 also features a webcam cover to help protect against ransomware and malware.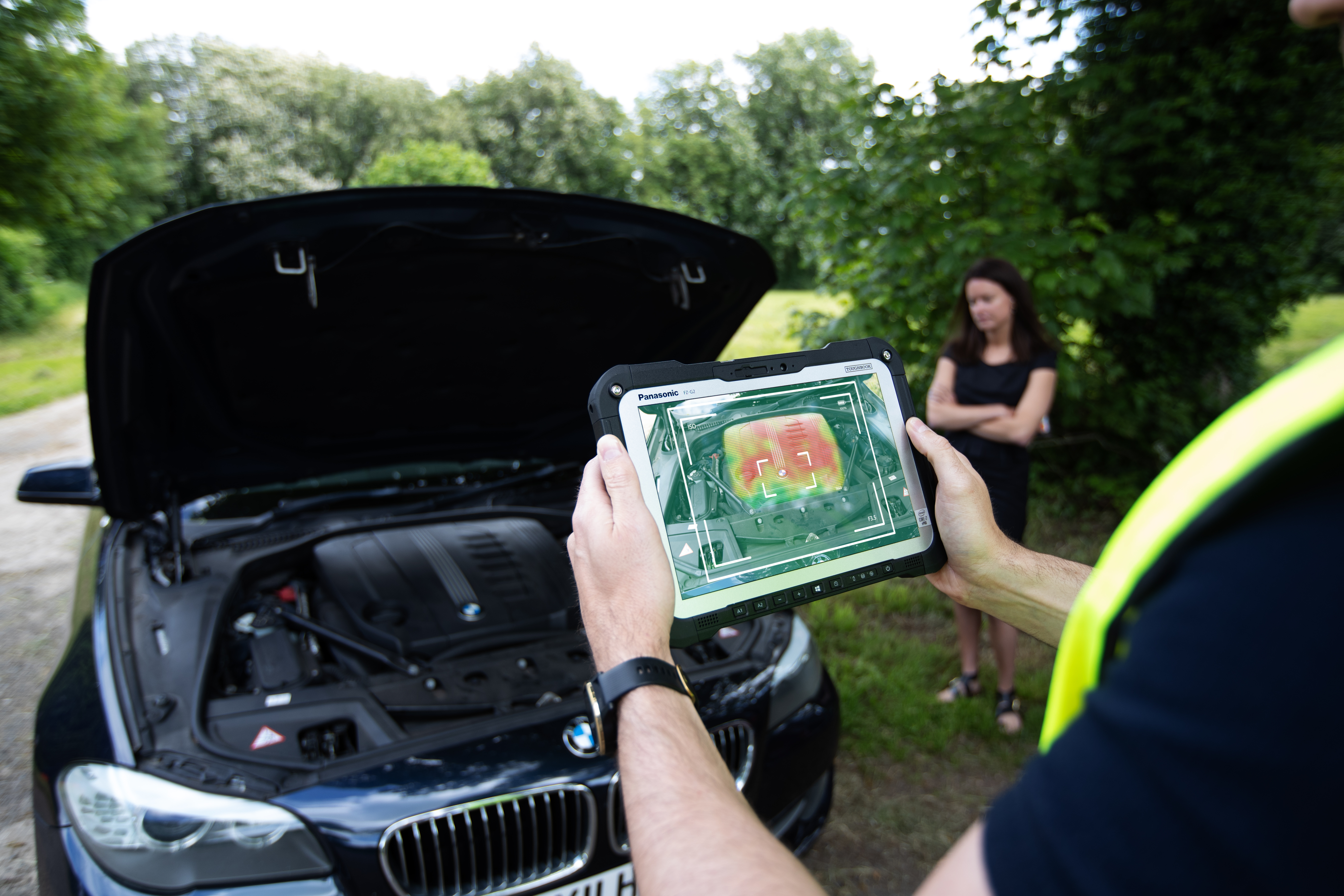 Advanced Performance
Powered by Intel® i5 and i7 vPro™ processors, the TOUGHBOOK G2 delivers powerful performance in an efficient 10.1-inch display, and is available with Windows 10 Pro. As the demand for remote work at the edge increases, the TOUGHBOOK G2 meets this need by combining computing power with added enterprise security and device management benefits.
The 10.1-inch anti-glare screen and vehicle docking capabilities are especially helpful for workers operating a truck, forklift or car by making it easier to read important information and improving situational awareness. When working under direct and bright sunlight, field technicians and utility workers need mobile solutions with a bright display to access critical information. The TOUGHBOOK G2's 1,000 nit display meets the need to ensure workers can complete field operations without any distractions. Additionally, the TOUGHBOOK G2 can digitally transform service operations with features such as the thermal camera and barcode reader, allowing workers to manage inspections, maintenance or repairs more effectively, and capture field data in real time.
The TOUGHBOOK G2 is made to assist workers even in the harshest conditions, with a rugged design combined with glove touch and rain sensing capabilities for easy outdoor use, no matter the weather or temperature. For workers in particularly hazardous working conditions, such as field service workers, these features can drastically improve worker safety and ensures uninterrupted connection when working throughout a shift.
Backwards Compatibility
The TOUGHBOOK G2 is compatible with most TOUGHBOOK 20 and G1 docks, keeping any additional costs low while future-proofing purchases as enterprise work needs evolve. This helps our customers not only protect their investment, but allows them the flexibility to remain agile with digitally-transformed workflows. The backwards compatibility provides mobile workers with another layer of flexibility in demanding work environments through the available use of existing TOUGHBOOK accessories.
To learn more about the TOUGHBOOK G2, visit our website.