Using an Enterprise Mobility Platform to Manage Your Growing Mobile Network
September 15, 2022
In today's connected world, keeping your fleet of mobile assets working as hard as possible, decreasing device downtime and maintaining high performance levels have become more important than ever. The increasing number of applications being loaded onto mobile devices makes this harder than ever and only adds to the downtime, performance issues and other challenges.
Without a strong mobile device monitoring strategy in place, companies won't have the intelligence they need to be able to proactively spot device and application issues impacting their businesses, employees and possibly even their customers.
Getting Out of Reactive Mode
When you're managing enterprise mobility devices, things can shift quickly. A device may be lost or stolen; a user may have downloaded a malicious app; or a new employee group may need remote access to your organization's apps and data. These are just some of the factors that make mobile networks so dynamic, and why managing them effectively is so critical.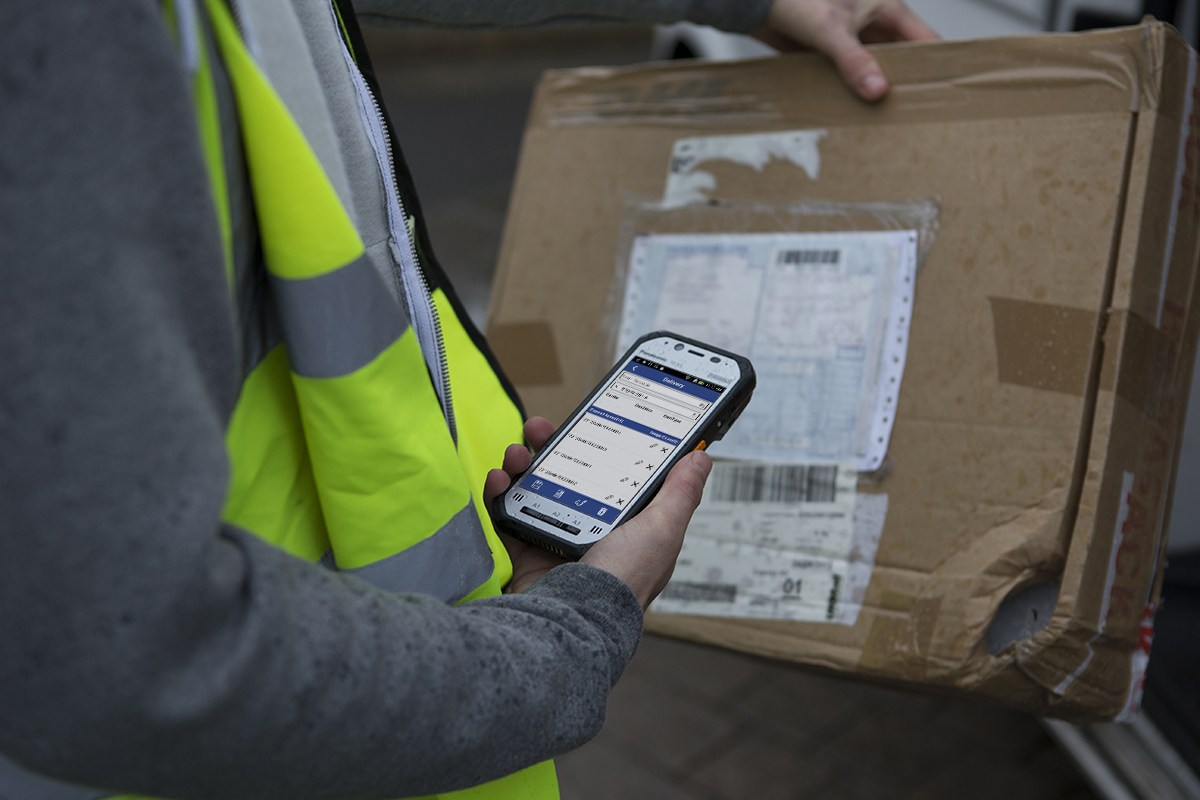 The proliferation of mobile devices is another driver. According to Cisco, there were over 27 billion networked devices in use globally in 2021 (up from 17.1 billion in 2016). At last count, 5.22 billion people, or roughly 67% of the global population, are using mobile devices.
Keeping up with the growing number of devices and the related performance and vulnerability issues isn't easy. Unfortunately, most organizations don't even know there's a problem, concern or change with their mobile networks until a help ticket is submitted and opened. At that point, the organization moves into "reactive" mode as it attempts to solve the problem quickly and with the least amount of disruption to the user and/or company. 
Mobile Intelligence Platforms to the Rescue
According to B2M Solutions' 4th Annual State of Enterprise Mobility Survey, 86% of all workers' problems with their mobile devices/apps go unreported. The report also found that 80% of senior executives feel mobile devices are essential to their employees' productivity and 70% of workers say at least once a month they cannot do their job due to an issue with their mobile device (whereas, on average, IT says just 10% of workers face such issues on a monthly basis).
"IT is only aware of problems as employees using mobile devices and apps call in to alert on the issues," B2M points out. "For IT, this means often being caught in the crosshairs as things finally bubble over and someone in management stresses they are not doing their job properly to support the field and their mobile devices."
As a Panasonic Connect partner, B2M powers the Smart Essentials platform, providing real-time visibility and intelligence into the health and usage of enterprise mobile devices and apps. Smart Essentials helps companies identify and address any mobile tech complexities that may impact their frontline workers by:
Monitoring mobile devices for problems in real time.
Proactively finding problems that other systems may have missed or overlooked.
Eliminating costly trouble tickets and end user downtime.
Measuring mobile device data, device and application usage.
Having a complete picture of your mobile device fleet helps you get the most productivity and utilization out of that fleet. Panasonic Connect's Smart Essentials Solution provides valuable, perceptive and actionable insights into the health and utilization of your entire mobile network of devices. With this operational intelligence in your corner, you can closely monitor your deployed devices and make better, informed decisions faster.
Smart Essentials also contains Smart Battery Monitoring. This is incorporated into Panasonic Connect's Smart Battery Warranty. This helps organizations monitor and manage their batteries and reduces the logistics around replacing batteries that go below 50% capacity for the term of service.
Don't Ignore the Need for Smart Device Management
Companies that lack a good mobile device monitoring strategy are ignoring this requirement at their own peril. According to B2M's survey, more than half of IT departments cite lost worker productivity, increased worker stress and increased costs as some consequences of not having a sufficient mobile device management platform.
Other issues that frontline, mobile workers report include:
Poor or unstable Wi-Fi or mobile coverage (84% of workers).
Almost three-quarters (74%) flagged that device batteries drain very quickly and do not last an entire shift.
72% reported the mobile apps they use often crash.
Almost 60% of workers said that their devices reboot themselves for no apparent reason.
Powered by B2M, Smart Essentials helps organizations overcome these issues by closely monitoring their deployed devices. The solution also supports more informed and faster decision-making and serves up intelligent and actionable insights into the health and utilization of mobility assets. Smart Essentials monitors the health and usage of your entire Windows- and Android-based mobile estate, including Panasonic Connect and non-Panasonic Connect mobile computers. With this 360-degree, real-time view of mobile device fleets, companies can monitor and manage their devices as proactively as possible.
What You Don't Know Can Hurt You
With mobile devices, companies often don't know what they don't know and many also don't realize that what they don't know can be harmful. In fact, the B2M survey found that 80% or more of the true cost of ownership of mobility over a device's lifespan can be attributed to problems affecting users and, in turn, customers.
With Smart Essentials, you and your team finally have the tools you need to be able to:
Reduce trouble tickets
Shorten the time to find and resolve issues
Improve uptime for employees
Understand usage of devices, apps and data
Maximize the ROI of Mobile Investments
Smart Essentials changes how companies manage mobile devices and users by proactively monitoring and reporting on device health and utilization. For some, the solution also uncovers the root cause of nagging problems like timing issues. For others, the realization that some devices aren't even being used is eye-opening. Still others learn the direct correlation between streamlined troubleshooting and costs.
When something as simple as a battery issue is diagnosed and fixed quickly, team members can get back to doing what they do best: finishing projects, serving customers and adding to the company's bottom line.
For more information about how Smart Essentials can support your growing mobile device strategy, reach out to your Panasonic Connect Account Manager and/or to the ProServices (ProServices@us.panasonic.com) team. We can walk you through the solution's capabilities and demonstrate how much value the solution will deliver for your mobile device fleet.