The Benefits of Customizable Mobile Technology
June 02, 2022
Picture this: A warehouse employee tasked with categorizing and moving large numbers of heavy boxes finds that he has forgotten his barcode reader. Without the device, he can't complete the task. After driving back home to retrieve the reader, he returns to the warehouse, but in the meantime, he has cost himself and the business valuable time.
A line technician working high up a utility pole to fix an outage discovers that his tablet device doesn't have the capabilities needed to submit a detailed report. Solving that problem requires him to leave the jobsite, locate a device with a keyboard, and submit his report off site. The job gets done, but it takes longer and causes customers to go without electricity for longer.
These scenarios are common, but they can be avoided. In both cases, a flexible, customizable mobile device would have saved the day. In the first case, a mobile device configured with an integrated barcode reader would have made leaving it home much more unlikely. In the latter, a 2-in-1 mobile device that can switch from tablet to laptop mode would have provided all the capabilities the technician needed on the spot.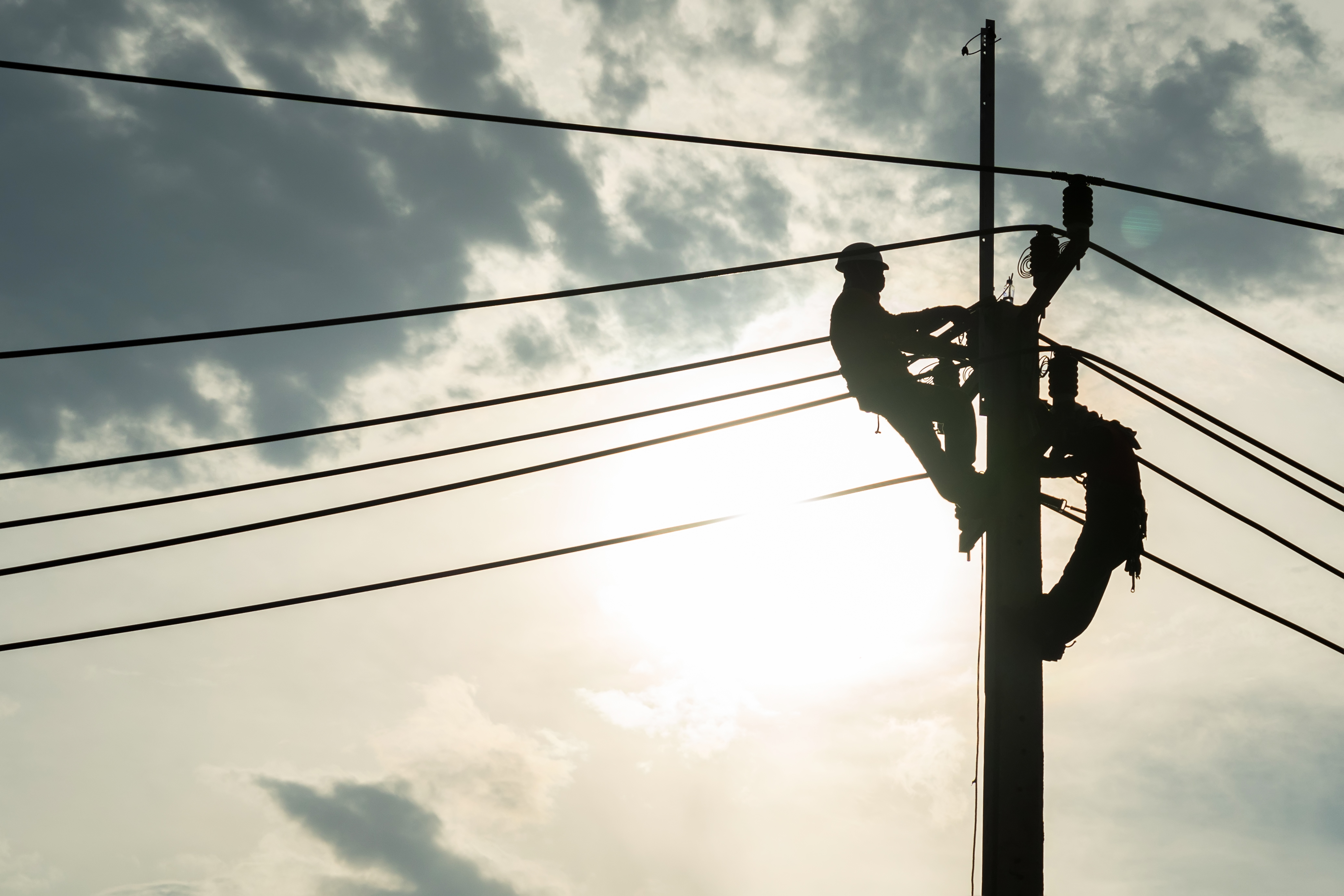 These examples showcase just some of the many reasons why many organizations with employees in the field have come to rely on customizable, multi-purpose mobile devices.
The Future of Mobile is Modular
Two types of customizable mobile devices exist — those customized to precise specs by an integrator, and those built using a modular design that enables users to change the device's features when needed. The first type proves useful in situations where an entire fleet of users has the same specific requirements. However, this type of mobile device quickly reveals its limitations in versatile roles where needs change frequently or when different users require different functions.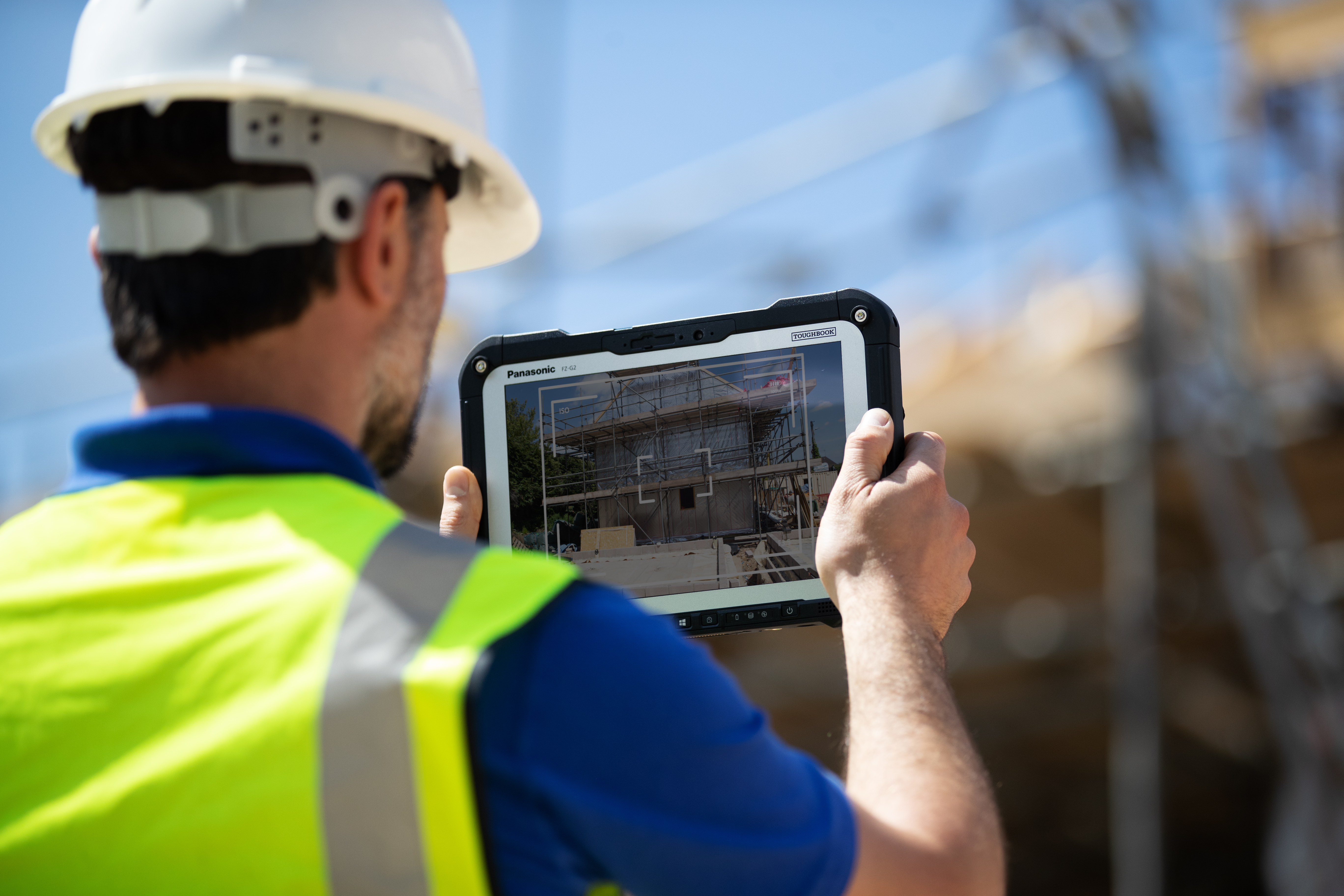 The Panasonic TOUGHBOOK® G2 is an example of the second type. Built with a modular design, it includes three modular areas representing 36 different feature combinations. Businesses can order the devices in various combinations, and users can swap out some features as needed. That means companies can choose their preference of operating system, SSD drive, CPU, memory, storage and GPS, and can choose from features like these:
A second LAN port

. Two Ethernet ports allow users to connect two devices together without using a router, doubling network throughput. This attribute can be useful for tasks where two employees are working together, or in applications where high network throughput remains critical.



A True Serial port. Crucial for users in the utility industry in particular, the user-removable True Serial accessory allows you to connect to power panels and grids to transfer data.

Thermal imaging camera. A thermal imaging camera can provide invaluable help when performing maintenance and inspection duties in dark areas or underground. The ability to add and remove a long-wave infrared camera module makes this possible.

Software or physical keyboard. Technicians can choose between an onscreen keyboard or a detachable keyboard, depending on the specific needs of the work environment and the personal preference of the user.

Vehicle mounting. Some industries require the ability to dock a device in a vehicle and remove it when needed, such as law enforcement. It's also very convenient for other industries, including transportation and logistics, delivery, warehouses, and distribution.
Businesses can also customize additional functions via programmable buttons, which allow to users create shortcuts to commonly used applications or shortcuts. For example, one button can be programmed as a barcode scanner, and another as a smartcard reader.
Our new TOUGHBOOK 40 takes modularity a step further, with eight modular, user-replaceable parts, including four expansion (xPAK) areas—more than any other device on the market today. With enhanced processing and wireless capabilities, the TOUGHBOOK 40 provides an ideal mobile solution for hazardous outdoor operating environments. Some of the available features of the TOUGHBOOK 40 include:
Fastest cellular in the industry. Up to 2Gbps 4G modem or 5.5Gbps modem adds Sub6, C-band and mmWave. Both modems also support FirstNet® and CBRS Private LTE (band 48) as well as may other popular bands.

Long battery life.

With up to 36 hours of battery life using the second optional battery, you won't be looking for a charger in the field.

Advanced docking support.

Docking this TOUGHBOOK offers maximum performance and several industry firsts, including allof the following: quad pass-through connectors, software selectable pass through, 4×4 MIMO, USB-C ports and USB ports that are faster than 5 Gbps.

Superior graphics.

With optional Intel® Iris® Xe graphics or AMD dedicated graphics and a 14-inch FHD touchscreen display with enhanced night viewing capabilities, the TOUGHBOOK 40 offers support for high-end imagery, such as drone footage.

Better security.

Security

options for the TOUGHBOOK 40 include five different authentication xPaks, including insertable smart card readers and two types of fingerprint readers.
Field service workers benefit from the flexibility of modular devices, such as the TOUGHBOOK G2 and TOUGHBOOK 40. A rugged modular device with a variety of expansion options helps technicians avoid carrying multiple devices into the field.
Rugged, modular mobile devices provide employees the features and functions required to optimize their operations. The combination of rugged features like bright displays with anti-reflective technology; a moisture-proof sealed chassis; heat and extreme cold operation; and shock absorption, combine with changeable functions to improve user productivity. With the adoption across many industries, including utilities, warehouses, fire and police departments, construction, manufacturing, logistics, and transportation, organizations are realizing the benefits of customizable mobile technology that offers improved continuity of service, lowers costs, and boosts customer satisfaction.