How to Choose the Best Mobile Rugged Computer for Your Needs
December 08, 2021
All industries are beginning to recognize how they can benefit from mobile workforce automation and digital transformation. From streamlining workflows to improving your bottom line, the advantages of integrating mobile technology are endless. But for many industries, the norm is working in harsh, demanding environments where consumer-grade devices won't suffice. These workers require mobile rugged computers that they can count on, no matter how harsh the conditions may be.
Each Panasonic mobile rugged computer is purpose-built to operate in demanding conditions and for the work that needs to be done. Starting with custom-selected base components and engineering designs, each mobile rugged computer model offers configurable options and features to meet the specific work requirements of the user. Integrated enhanced features can then be added to help protect workers in potentially hazardous environments, provide additional configurable ports for use with specialized equipment, or offer add-ons such as a thermal imaging camera, barcode scanner or fingerprint reader.  
Created and designed by listening to our customers and learning their jobs and work conditions, Panasonic TOUGHBOOK computers offer the most extensive line of customizable rugged mobile solutions available today. We invite you to learn more about our available configurations:
Then design the right TOUGHBOOK to get your work done with our configurator tool.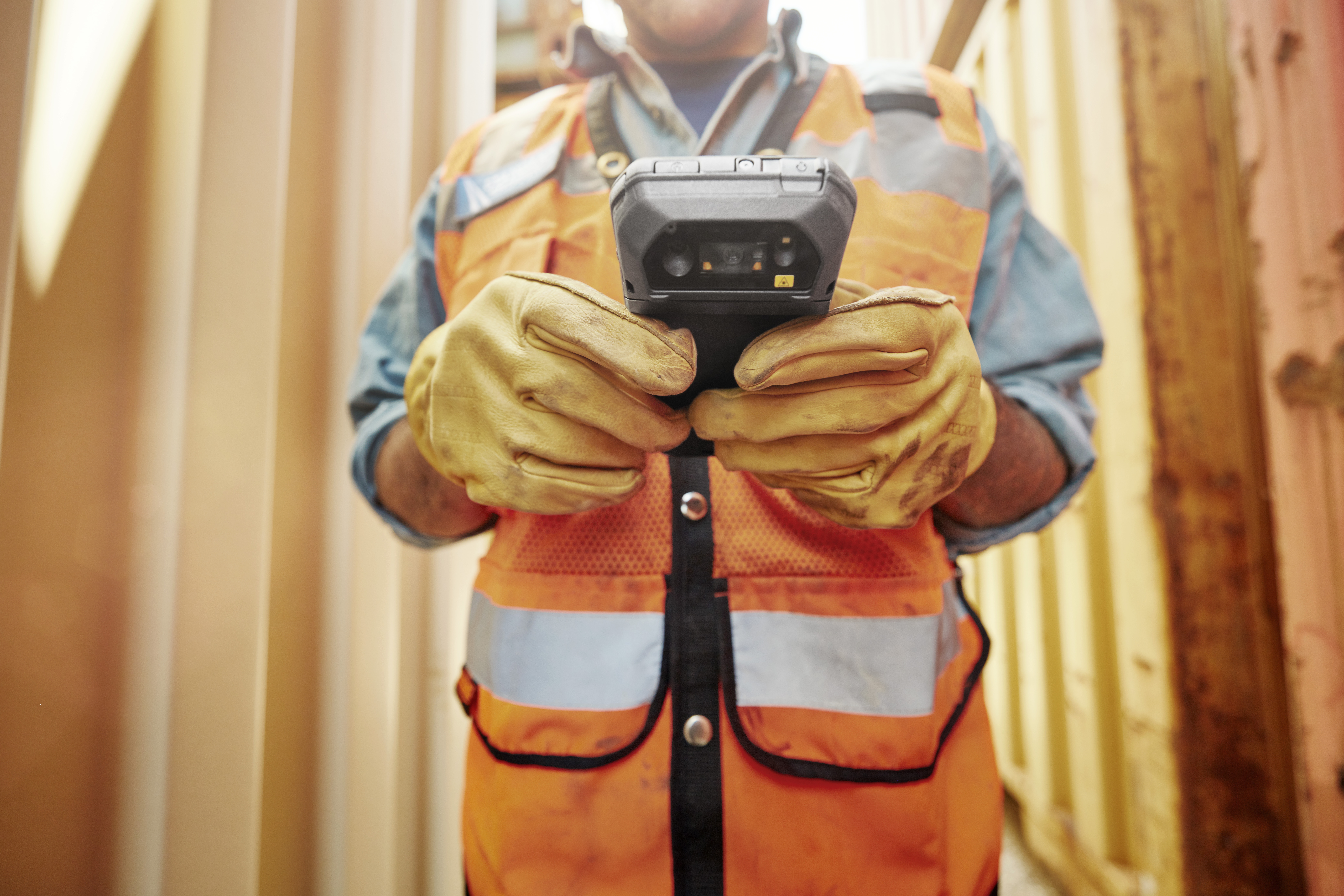 Wireless Connectivity
Connectivity is a critical component for rugged mobile computing devices today, and Panasonic offers customers a variety of customizable items including Wi-Fi, Bluetooth, and options such as mobile broadband and dedicated GPS. While Wi-Fi is the more prevalent way to connect in warehouse environments, customers that work in the field may prefer 4G LTE to access information in real time and deliver reports while on the road or in remote areas. Additionally, warfighters on the battlefield may rely on a combination of GPS and mobile broadband in order to complete missions while staying in contact with one another and comply with network security requirements. With a wide variety of options to connect wirelessly, enterprise and government users can stay connected regardless of whether they work in a warehouse or out in the field.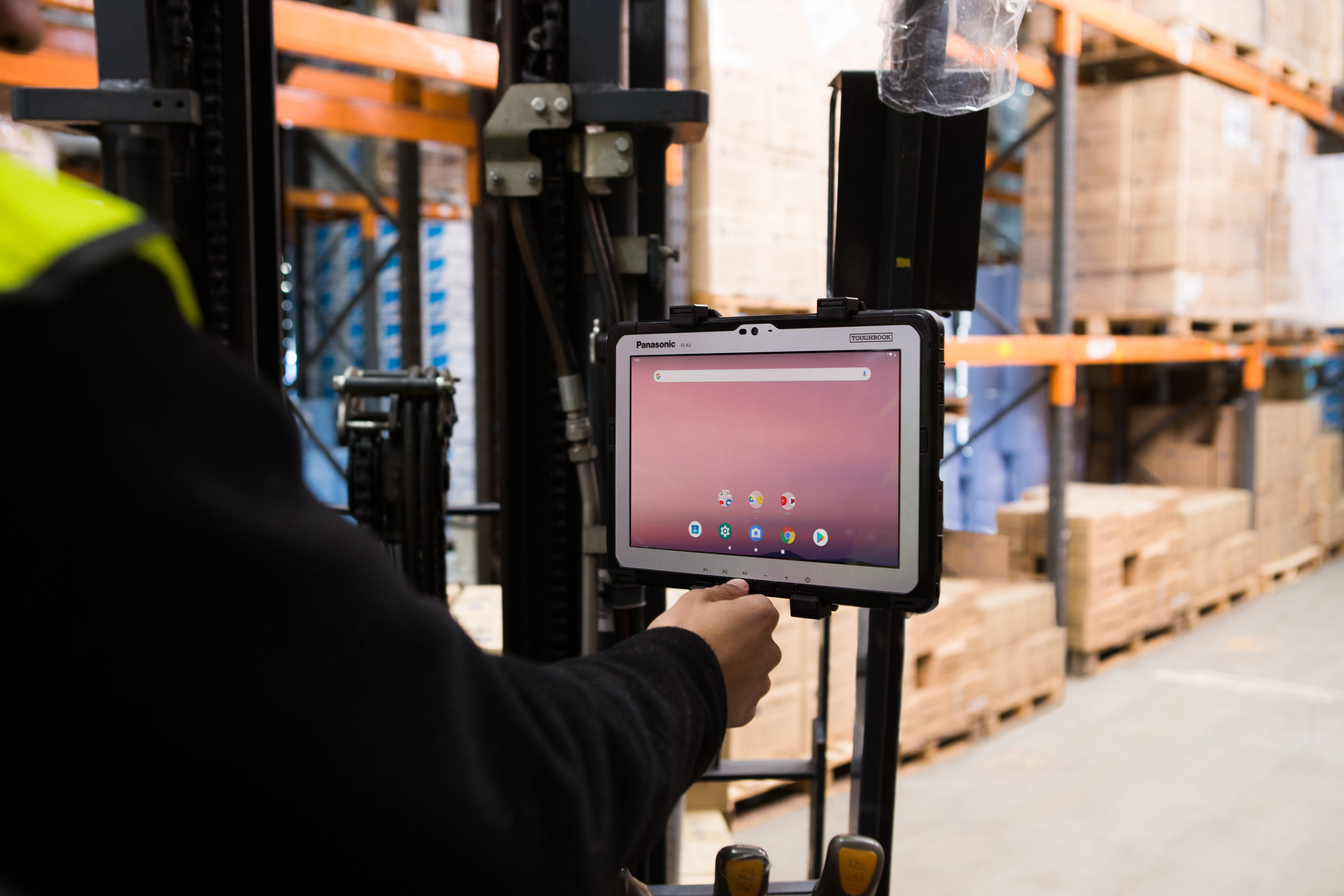 Security and Safety
Rugged devices can be customized for more stringent security settings than consumer-grade options, which make them a very popular choice for industries that regularly deal with classified or sensitive data. Some of these added security settings include multi-factor authentication, remote monitoring and device management, and automatic shut-off when a device has left a designated location — ensuring that data is secured even if the device is compromised.
When multiple users share a device, it's imperative that access is properly governed and data is secure. Multi-factor authentication can help ensure that only the approved people have access to it. For example, one configuration we offer is a mobile rugged computer equipped with a SmartCard reader similar to those for building access — it could be insertable or contactless. In addition, there is also the option for a fingerprint reader and an infrared camera, which is standard on several models, to use facial recognition technology to authenticate a user.
Fully rugged devices can also be configured to meet hazardous location standards for workers in areas at high risk for explosion or fire, such as oil and gas environments, with options that protect against sparking and electromagnetic discharge.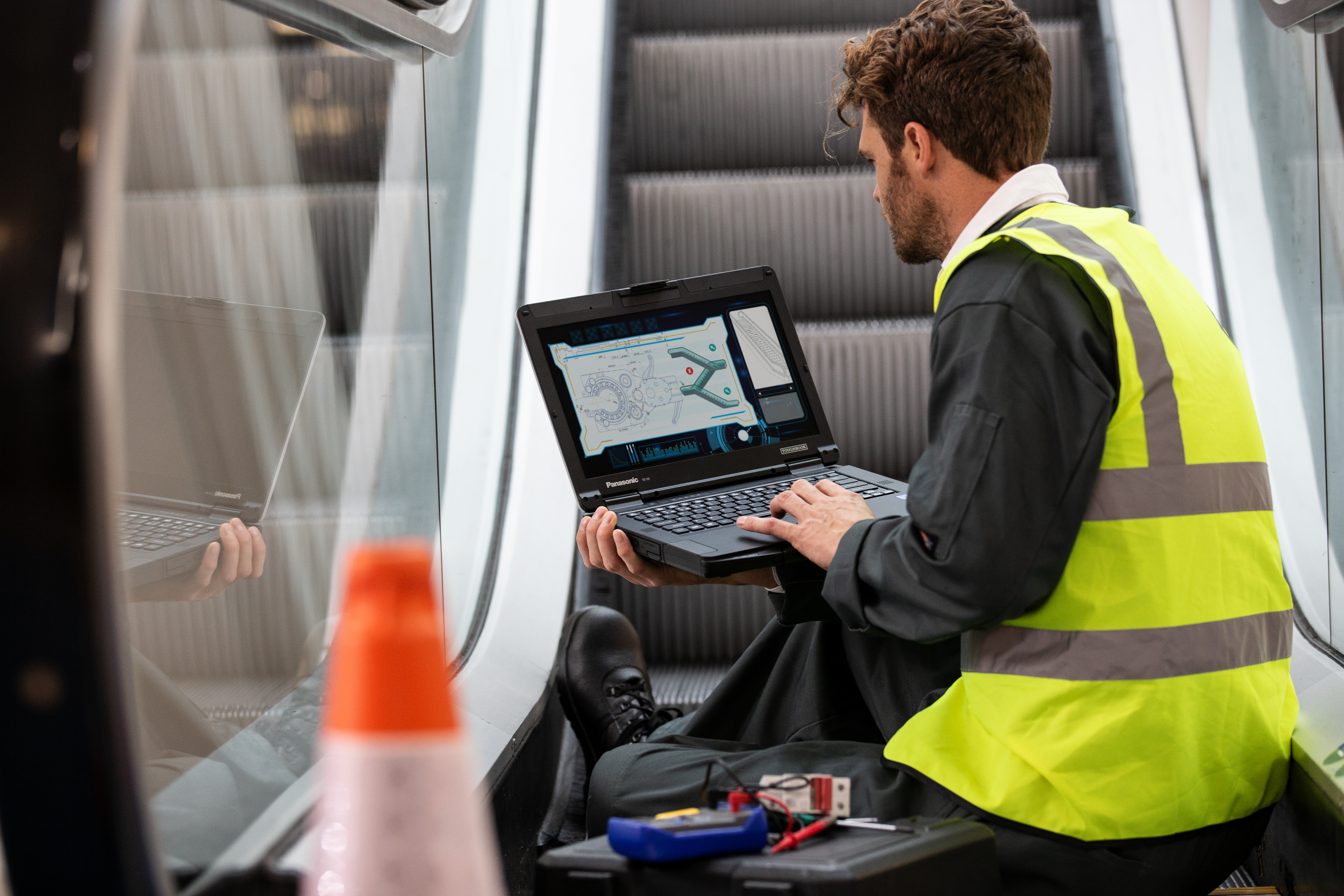 Computing Power, Memory and Storage
Our line of mobile rugged computers maintains robust construction and computing power. Many of our customers can easily integrate with plant and corporate systems because of its flexible and configurable nature. For example, some of the features and capabilities that can be configured include serial ports or VGA portsgraphics  to connect to legacy equipment, optional dual Ethernet ports, CPU, memory (RAM) and storage drive size and type — ensuring you can use one device for various users and tasks.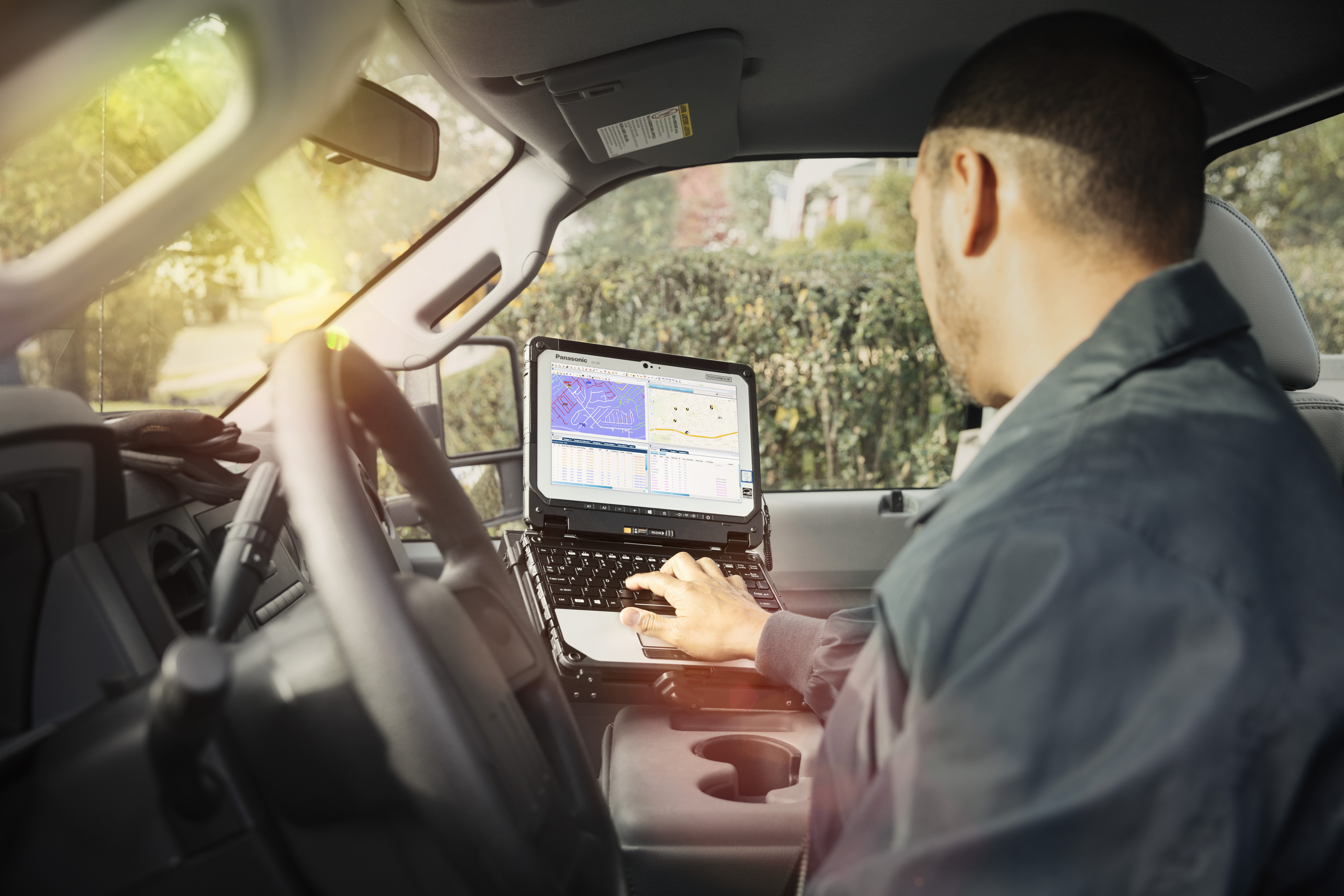 Integrated Add-Ons and Accessories
TOUGHBOOK devices can also be configured with a wide range of add-ons, such as docking mechanisms for use on forklifts or in patrol vehicles, shoulder or hand straps for added control while climbing a pole, and thermal or infrared cameras for visibility in the dark or through smoke.
Many of these add-ons can also be used with highly specialized applications. For instance, a rugged tablet with an integrated barcode reader can help factory workers track and move goods along the production line. Additionally, 2-in-1 devices can be docked within a law enforcement patrol vehicle and detached when the officer arrives at an incident. Using that same device, the officer can use an integrated barcode scanner or magstripe reader to scan a driver's license that automatically prepopulates online fields — eliminating the need to transfer data from one source to another.
The TOUGHBOOK 55 and TOUGHBOOK G2 also feature enhanced customizability through our proprietary expansion packs, known as xPAKs. On the TOUGHBOOK 55, xPAKs offer enhanced IO capabilities, secondary storage, or an extra battery. For the TOUGHBOOK G2, operators can add a barcode reader, a thermal camera, smart card reader, additional connectivity ports, and more. Since these xPAKs are fully interchangeable and insert and remove easily, users can swap out xPAKs as their needs change to avoid costly retrofits and purchases of new computers. 
Whether you work in a truck, a warehouse, or someplace in between, there is a TOUGHBOOK rugged computer suitable for your needs. To find yours search our database of available model configurations using our configurator tool.