Why is Your Yard Still the Black Hole of Your Supply Chain?
November 30, 2022
Companies can use mobile technology to eliminate data gaps, maintain visibility and get better control of their warehouses, distribution centers and manufacturing facilities.  
The yard has long been viewed as the "black hole" of the supply chain, where all visibility is lost until either a truck exits through the yard gate and a transportation management system (TMS) takes over, or a vehicle pulls up to the loading dock and the goods are unloaded into the warehouse for the warehouse management system (WMS) or enterprise resource planning (ERP) software to handle.
In the space between these two points lies an area of the supply chain where vehicles and cargo may sit for too long, get misdirected or, in some cases, get temporarily lost due to poor visibility and inaccurate data. These issues slow productivity and require excessive manual intervention while increasing risk levels along the way.
Tackling Challenges in the Yard
Companies have historically relied on a system of paper, clipboards, two-way radios and yard jockeys to run their yards. Tasks performed in the yard are often considered an afterthought; it is viewed as a staging area between a manufacturing or distribution operation and the open road. These manual practices create numerous inefficiencies, such as:
Difficulty locating trucks and cargo
Using guesswork to schedule the right amount of labor for dock loading and unloading
Misplacement of entire vehicles in large, busy yards
The weaknesses of such processes became more apparent during the pandemic, when every supply chain link was scrutinized to determine its impact on overall supply constraints. Those disruptions continue today across all industry sectors, pushing more businesses to reassess their yard management capabilities.
With continued growth of e-commerce, along with a national labor shortage and ATA's anticipated 160,000 driver shortage by 2030, more companies are being forced to rethink their yard management strategies. The combined power of technology, data and connectivity offer solutions that help organizations improve productivity, speed up throughput and decrease overall supply chain risk.
Understanding the Regulatory Environment
New regulatory compliance requirements are further driving the push to improve yard management and the need to minimize cargo theft. In 2021 there were 1,285 related incidents reported in the U.S. and Canada, according to CargoNet. More than half of those incidents involved the theft of at least one heavy commercial vehicle, and 54% involved cargo theft, with the average cargo value per theft being $172,340.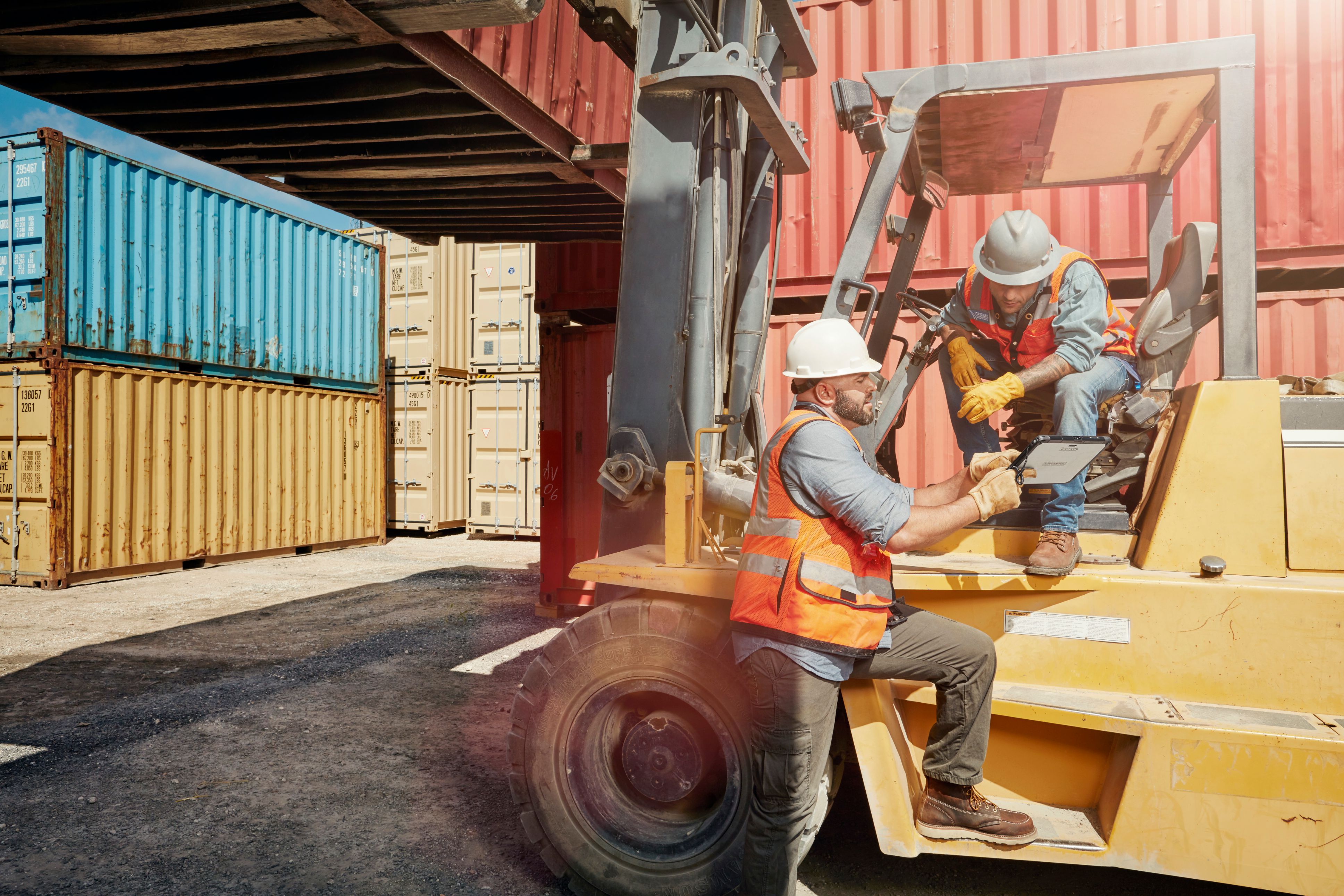 We worked with one company that recently had a container sitting out in its yard that no one could account for. Upon opening the container, employees discovered a shipment of fentanyl. "Where did that come from, and how do you have no record of it getting here?" the U.S. Customs and Border Control agent asked the company, which had no good answer to those questions and ultimately got fined for the incident. Thanks to incidents like this, companies have discovered a need to pay closer attention to issues like unauthorized drivers coming on-site to steal vehicles, bring illegal cargo into the yard or use trucks for drug trafficking.
That's just one example of the risks involved with poor yard management and visibility. If you don't have control of your yard then you don't have control of your inventory. With the growing regulatory scrutiny over imports and exports, the need for accurate data, tracking and visibility in the yard is increasing. The Customs Trade Partnership Against Terrorism (CTPAT), for example, focuses on protecting supply chains, identifying security gaps and implementing specific security measures and best practices.
On top of it all, companies also need to get cargo in and out of their yards quickly, efficiently and safely. In absence of a connected, mobile yard management solution, organizations are left to rely on manual processes, paper and guesswork to run this critical link in their supply chains.
Getting Your Yard Out of the Black Hole
From a total visibility perspective, an inefficient yard can complicate a company's operations and its end-to-end supply chain. Using mobile technology, organizations are effectively eliminating data gaps, gaining better visibility and maintaining control of their yards. They're also turning their yards into competitive advantages and not just places to stage and store cargo.
Companies can use Panasonic's TOUGHBOOK® N1 fully rugged wireless handheld in conjunction with Regiscope's Yard Visitor Management solution to streamline driver entry and exit in a secure, verified and trackable manner. By replacing manual, pen-and-paper registration and validation processes with this combined solution, companies get a secure, compliant solution that controls input and output right at the gate.
When drivers pull up to the gate, the system knows who they are and already has their arrival scheduled for a certain time. The gate attendant uses the device to scan the drivers in — and can also scan a barcode on a paper bill of lading — to match the right driver, vehicle and cargo for the specific delivery.
To learn more about Panasonic Connect's solutions for yard management operations, tune in to the B2B Tech Talk with Ingram Micro podcast episode "How Panasonic Handhelds are Modernizing Business Operations."
One big-box retailer using TOUGHBOOK FZ-G1 Windows tablets increased its yard productivity by more than 20% as a result. The company previously used paper, clipboards and two-way radios to manage yard activity. Today, tablets run the company's yard management system and connect right into its WMS. All employees have real-time access to the data, know the location of everything in the yard and understand what needs to be done.
Of course, all these activities require good cellular or Wi-Fi connectivity. Combined with a smart edge plan, Panasonic Connect offers enterprise-class devices that are durable, reliable and always connected. The smart edge serves as the building block for yard management success and can accommodate a wide variety of devices and all operating systems. The devices are purpose-built for environments like warehouses and DC yards, where workers need glove-friendly touchscreens that can be used in all weather conditions.
Don't Wait to Make Your Move
The pressures placed on today's supply chains aren't letting up. The e-commerce boom is still going strong, and the labor shortage continues to worsen. The need for tighter controls, better orchestration and improved oversight in the yard will continue for the foreseeable future. Remember, it's always easier to make changes at your own pace rather than being forced to make those shifts in response to market demand.
Companies that understand this are taking measures now to digitize their yards and free valuable labor up to manage other valued-added tasks. Combining mobile technology with the software and systems needed to manage yard activities enables organizations to better manage the flow in and out of their facilities. The more they can do this, the better off their yards and end-to-end supply chains will be.
For more information or to develop your plan to deploy yard management operation solutions in your business, contact Panasonic Connect at TOUGHBOOK@us.panasonic.com.