Why do Home Healthcare Workers Need Mobile Technology?
April 26, 2023
Between 2010 and 2020 there was a 10.1% increase in the population 18 years or older. Baby boomers, ranging from 59 to 75 in 2021, are partly driving this growth. For the healthcare industry, this means an increase in the number of digital records healthcare providers must manage.  
Mobile devices enable greater flexibility in providing health care to patients. Doctors can now use their laptop for a telehealth visit and then carry it to their next in-person appointment. They can continue to work on the same device rather than having to sign-in to a new computer every time they switch rooms. And, if they are waiting for a room assignment, they can continue working.
Workers across various healthcare systems require different devices, depending on their needs. While backup options (like desktop computers) exist, mobile computers are the only logical option for home health care workers. Reliable connectivity is also not guaranteed when traveling to remote locations or visiting patients' homes. These factors make finding the right mobile device for these workers extremely important. Home healthcare agencies must address these challenges in their workers' jobs through the right device features, so that workers can deliver care efficiently.
Ensure Access to Patient Records and Secure Storage of Patient Data
A mobile device allows workers to travel to a patient's home, but without proper connectivity you're not getting the job done. Imagine trying to look up a patient's medical history on an electronic health record (EHR) without Wi-Fi or LTE. In this digital era, workers expect to have access to electronic databases. As of 2021, almost 4 in 5 office-based physicians (78%) and nearly all non-federal acute care hospitals (96%) adopted a certified EHR. This is why home healthcare workers' devices must have strong connectivity, such as 4G LTE or 5G, to ensure that workers can continue to access data and serve patients, no matter their location. Connectivity should never limit a home healthcare worker's ability to do their job or provide quality care.
While access to data is important, so too is the secure storage of data collected during each visit. Connected devices ensure that vitals are stored securely in the cloud. Workers can rest assured knowing that their patient's data is protected.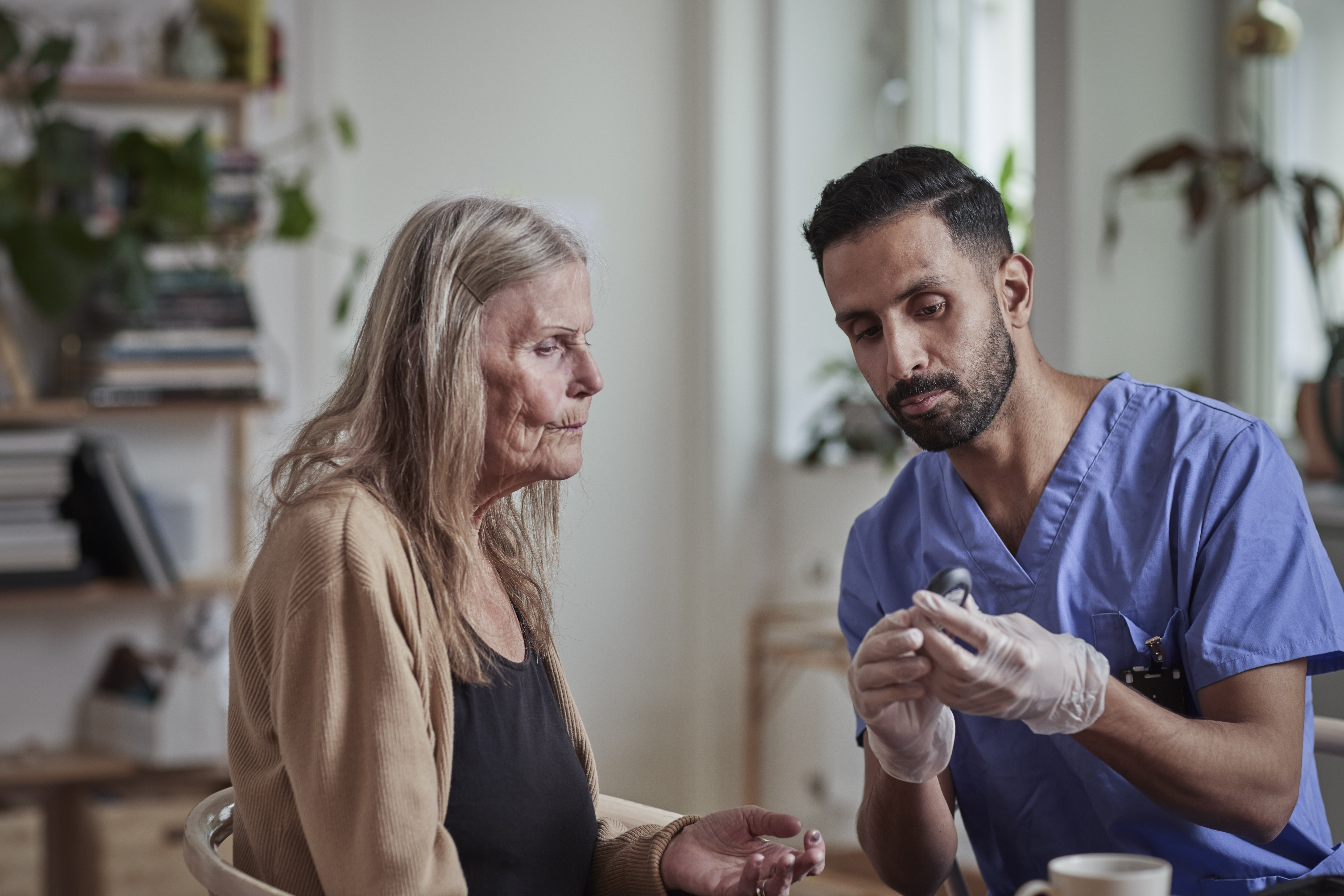 Boost Retention and Recruitment of Home Health Care Workers
It's every home healthcare agency's responsibility to ensure that their device fleet meets workers' needs. Look for devices with long battery life to last through the day and durability to hold up to constant travel. 
Employment of home health and personal care aides is projected to grow 25% from 2021 to 2031, faster than the average for all occupations. With technology that creates a solid employee experience for home healthcare workers, agencies have an opportunity to improve worker satisfaction, while boosting employee retention and attracting new talent to join a growing industry.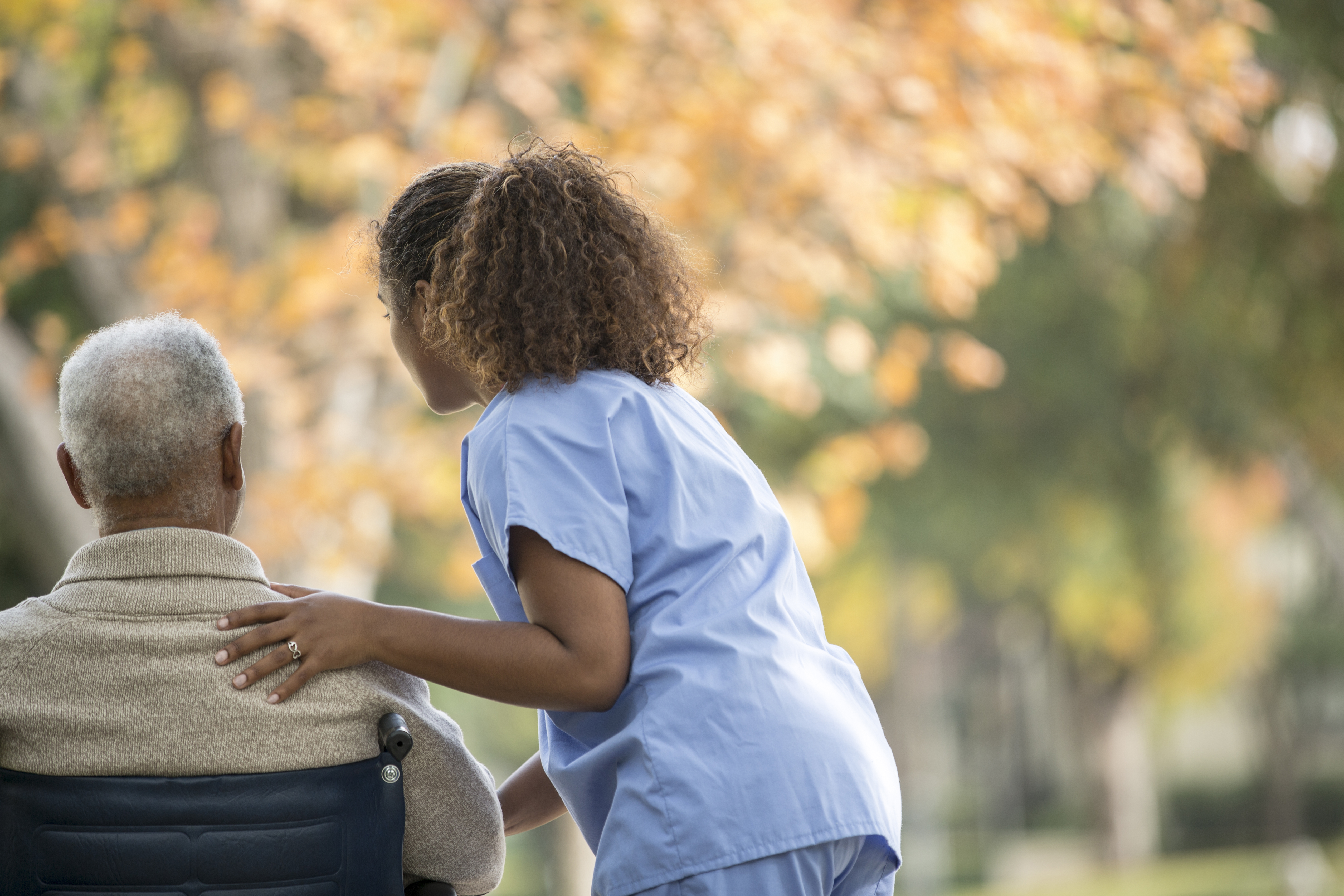 Investing in Home Healthcare Workers is an Investment in the Future
The last thing home healthcare workers should worry about is whether their laptop or tablet will hold keep up as they go about their day. Ensure your employees have the right mobile technology needed to improve productivity and patient care amid a constantly changing industry landscape.
Not sure your current technology is up to the task? See why rugged may be the way to go.