How to Automate and Simplify Last-Mile Returns Management
January 04, 2023
Much like their B2C counterparts, B2B companies are handling a much higher volume of returned merchandise than they ever have in the past. The eCommerce boom has created at least some of this reverse order flow, but product recalls, product defects, warranty returns and obsolete/end-of-life returns are all also playing a role in the surge.
Managing reverse logistics isn't a new challenge for B2B companies, however. They've long dealt with contractors returning extra jobsite materials they didn't use, offices sending back obsolete machinery, or health care facilities returning unused medical supplies.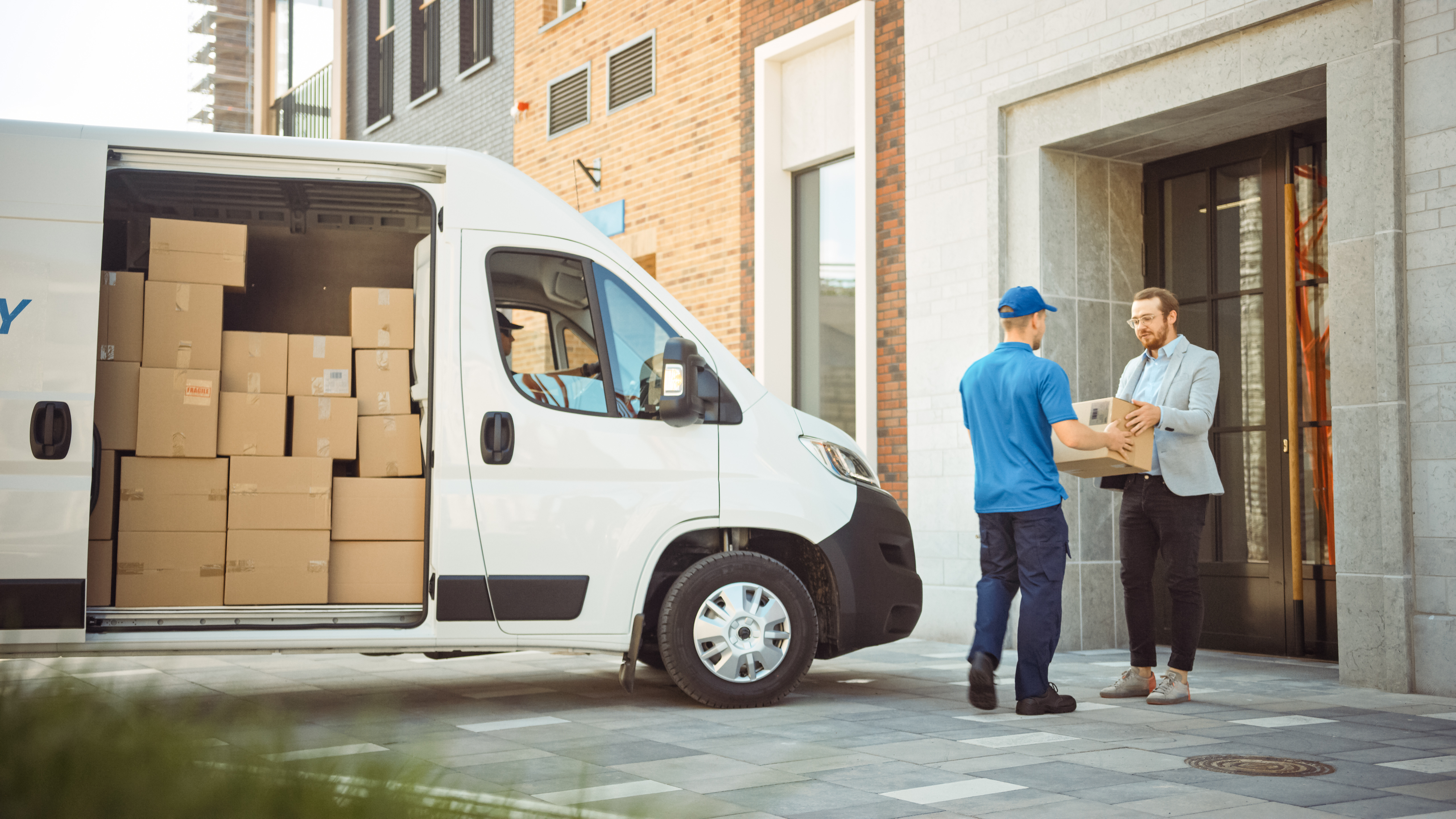 In each of these scenarios, that B2B organization needs an efficient way to receive the goods, inspect them, disposition them (e.g., repair, replace, donate, put back into stock, etc.), and credit the customer. 
In today's fast-paced B2B selling environment, these processes need to happen quickly. Delays on the front end during the physical return or inspection process, for example, can hold up the customer credit process, leading to unhappy customers who may not come back when it's time to place a new order.
Managing Exponential Return Rates
B2B eCommerce is one of the fastest growing channels, with sales growing from $1.39 trillion in 2020 to $1.63 trillion in 2021. In fact, according to a McKinsey & Company survey, 65% of B2B eCommerce businesses said they exclusively sell online. As a result, returns have become the new normal for companies. Returns are also central to the overall customer experience, particularly in the B2B space where relationships often extend over a period of years and sales cycles can extend for months or longer.
With Amazon and other big-box retailers setting high expectations for lightning-fast delivery turnaround and ease of returns, B2B buyers expect the same treatment. Managing returns in the last mile is both expensive and time-consuming and involves: 
Giving customers a way to return goods in the same manner the orders were delivered
Refunding the customer or issuing a credit
Receiving the goods back 
Inspecting the merchandise 
Sorting items for resale, donation, liquidation, disposal, or return to manufacturer
Few companies are set up to accommodate these requirements in-house, however. "Prior to the pandemic, very few companies paid much attention to how they were handling returns," says Jim Dempsey, Director of U.S. Business Development & Partnerships at Panasonic Connect North America. "When eCommerce orders increased, returns went up exponentially, and it turned some operations on end."
The warehouse that had a single lane dedicated to managing returns, for example, would put an employee on the task when the pile got big enough to warrant it. All at once, distribution centers and warehouses were overloaded with returned merchandise while simultaneously dealing with labor shortages, rising transportation costs, and a lack of insights into the returned inventory. "Returns isn't a money-making operation for any company," Dempsey says, "so the sooner you can streamline the process and gain visibility into it, the better it is for your bottom line."
And when customers get a satisfactory returns experience, they'll keep coming back for more. "First and foremost, the goal of Returns Automation is to bring the consumer experience to the B2B world," says David Ward, Director of Strategic Partnerships at Elite EXTRA, a Panasonic Connect partner company whose Returns Automation app helps companies automate and streamline last-mile returns management.
Following the Rules 
Effective B2B returns management must also factor in the varying rules companies have in place to manage this aspect of their business (e.g., a certain product may only be returned to a supplier within 60 days of purchase date). "With B2B, not everything can be returned like it usually can be in the B2C world," says Ward. Knowing this, returns automation needs customized rule sets that, once a customer enters a return, can automatically send back a "Yes that can be returned" or a "No that can't be returned" validation.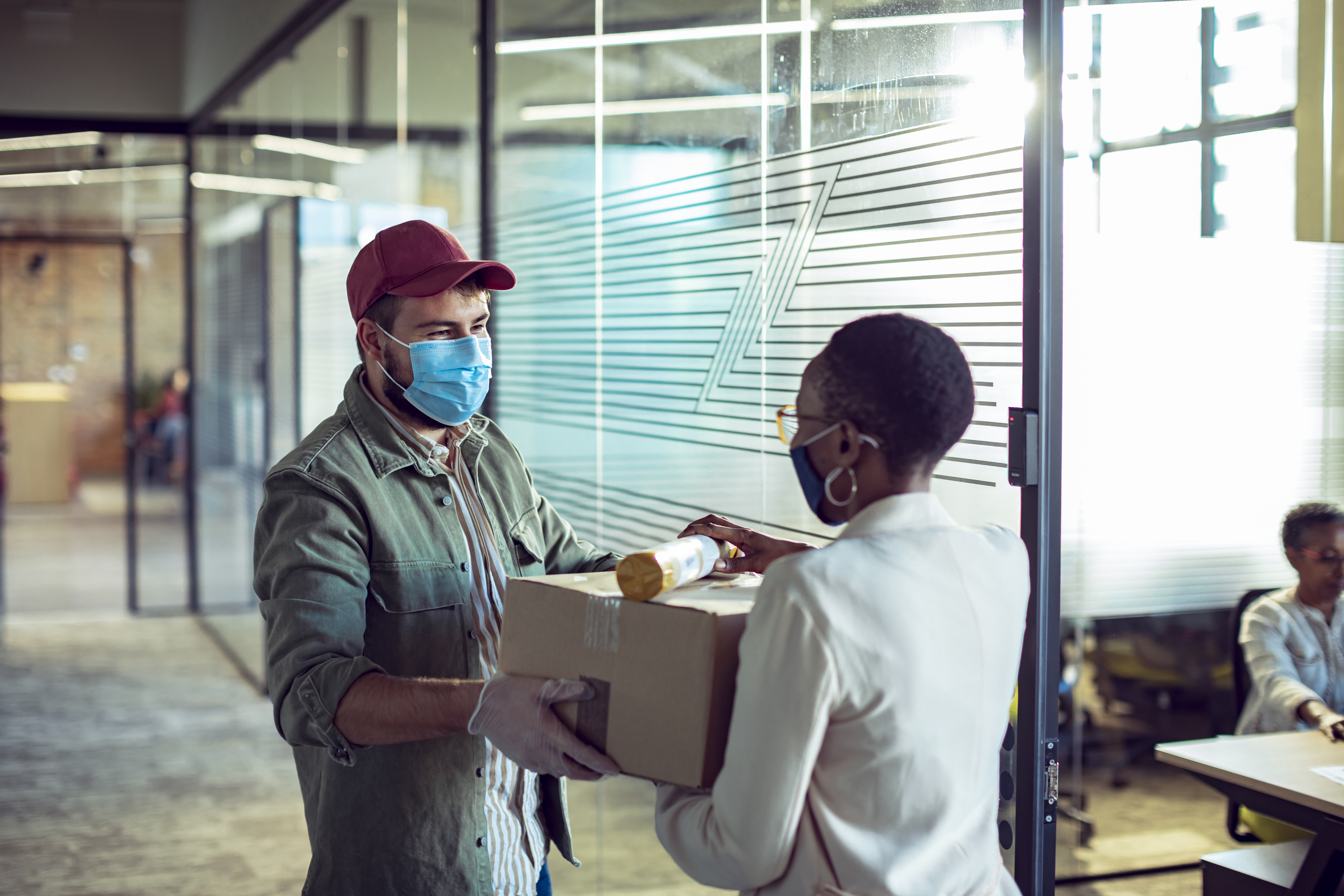 Once installed on a Panasonic TOUGHBOOK device, the Returns Automation app gives last-mile delivery drivers and warehouse employees the tools they need to process returns quickly and efficiently. The end-to-end returns management app makes the reverse logistics process just as efficient as product delivery itself. It includes an easy-to-use customer portal that supports self service, establishes a secure chain of custody, and provides a returns dashboard to give full visibility into every order.
The app, which helps companies of any size achieve high customer satisfaction levels with fewer resources, also automatically sends return requests to drivers ahead of their pickup stops. That way, drivers know exactly what they're picking up and have a complete log of related activity. 
"For complete visibility, the company has a full chain of custody log for viewing all the returns that need to be picked up," says Ward. "And they'll know where to send their drivers and when to call in on-demand last-mile delivery services for help. With TOUGHBOOK technology and Returns Automation in their hands, drivers can quickly scan the customer-printed barcode and bring product back to the warehouse."
The final step in the process involves getting goods back into stock, liquidating them, sending them back to the manufacturer, or disposing of them in another way. TOUGHBOOK handheld computers play an especially important role in this process because the driver must scan the barcode to maintain the chain of custody for the return merchandise. An inferior device used for data capture could risk that chain of custody getting broken.
And if the warehouse employee can't scan the incoming merchandise, inspect it, upload it to the warehouse management system (WMS), and issue a credit quickly, "it can set your operation back by days," says Ward. "If the technology's down for any reason, including broken hardware, the returns are just going to pile up in the corner, and your customers are going to get more and more frustrated with the fact that they're not getting their credits."
Products Back in Stock Within One Day 
With more B2B customers expecting a seamless returns experience, many of them are making buying decisions based on the supplier's return policies and processes. These companies are increasingly turning to technology and automation to help them establish more efficient and effective returns processes.
For example, one wholesale automotive parts company that's using TOUGHBOOK and Returns Automation in its warehouses has seen a significant lift in sales simply from giving its customers an easier way to return merchandise. Where in the past it took the company an average of 14 days to issue a credit and five days to get the returned merchandise back in stock, the company is now issuing credits within three days and getting products back in stock within a day.
"This auto parts company has seen dramatic improvements in its returns process, including a large reduction in the number of warehouse staff needed to manage the process," says Ward. "Those employees have since been assigned to the delivery side where they're more needed."
This is just one way companies can deploy automation on rugged devices to create a seamless, efficient B2B returns process—both for customers and for themselves. Rather than letting returned goods accumulate in the corner of the warehouse and for customers to complain about how long it's taking to get their credits, organizations can use technology to proactively manage this important link in their end-to-end supply chain. 
Learn more about Panasonic Connect's solutions for transportation operations.