Combining Portability and Multi-Function Capabilities: How Rugged Handheld Devices Tackle the Unique Challenges of Field Service
January 05, 2018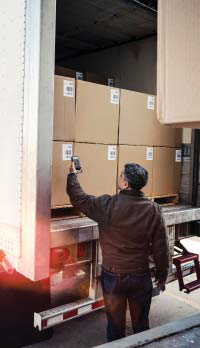 As technology advances, the number of mobility solutions on the market continues to expand at a rapid pace, leaving companies with a difficult decision as they search for deployment options. For today's field service operations, the goal of any technology purchase should be making operations more efficient, productive, accurate and profitable. When it comes to mobile devices, there are a number of factors to consider, and it's important to know how to pick the device that can stand up to the challenges of the job at hand.
Rugged handheld computers have become a valued piece of technology in the field services industry because of their impressive durability and reliability, but it's a common misconception that they are bulky and unintuitive for users. Driven by new advancements in hardware design, cloud-enabled applications and connectivity options, the modern handheld is more smartphone-like in nature, sparking renewed interest from field service organizations.
Field service technicians have the unique challenge of maintaining steady levels of productivity while providing high-quality customer service. Organizations now look to field service as a driver of profits as well as a crucial customer touch point. As a result, mobility solutions previously focused on productivity have shifted gears to be more customer-centric, now designed to incorporate the best features of consumer smartphones but packaged in a durable and portable form factor. With features such as wireless connectivity, extended battery life and water resistance, today's advanced rugged handhelds can stand on their own, eliminating the need for multiple devices to get the job done.
At Panasonic, we recognize that field technicians require a device with the perfect mix of visibility, connectivity and durability to be successful. That's why we designed devices like the Toughbook FZ-F1 and FZ-N1 to have the data access of a tablet, interface of a smartphone, and ruggedness to survive the hardest working environments. To learn more about how Panasonic rugged handhelds fit the unique challenges for field service organizations, read our full white paper online.