Mobile Technology Powers Your Utility Vehicle Fleet Management
August 30, 2023
It's no secret that rugged laptops and enterprise mobility solutions are powerful tools in utility fleet management. Sending a lineman out into the field without a way to stay connected to dispatchers and vital information is like sending a nurse to see a patient without a stethoscope. The right tools and devices can significantly improve how your team performs day-to-day work while keeping them safe and connected.
Not only can rugged computers support the drivers that make up your utility fleets, but also the workers in the office who need to correspond with them about schedules, service needs, or outages and emergencies. They can connect with the right person quickly to minimize delays and miscommunication. No matter where your technicians are, or what they're working on, the office is only a click away.
Collaboration and workflows become more automated and efficient, and this level of connectivity provides a way for everyone — linemen, dispatchers, administrative staff, and leadership — to actively monitor the processes and data involved with their work from anywhere.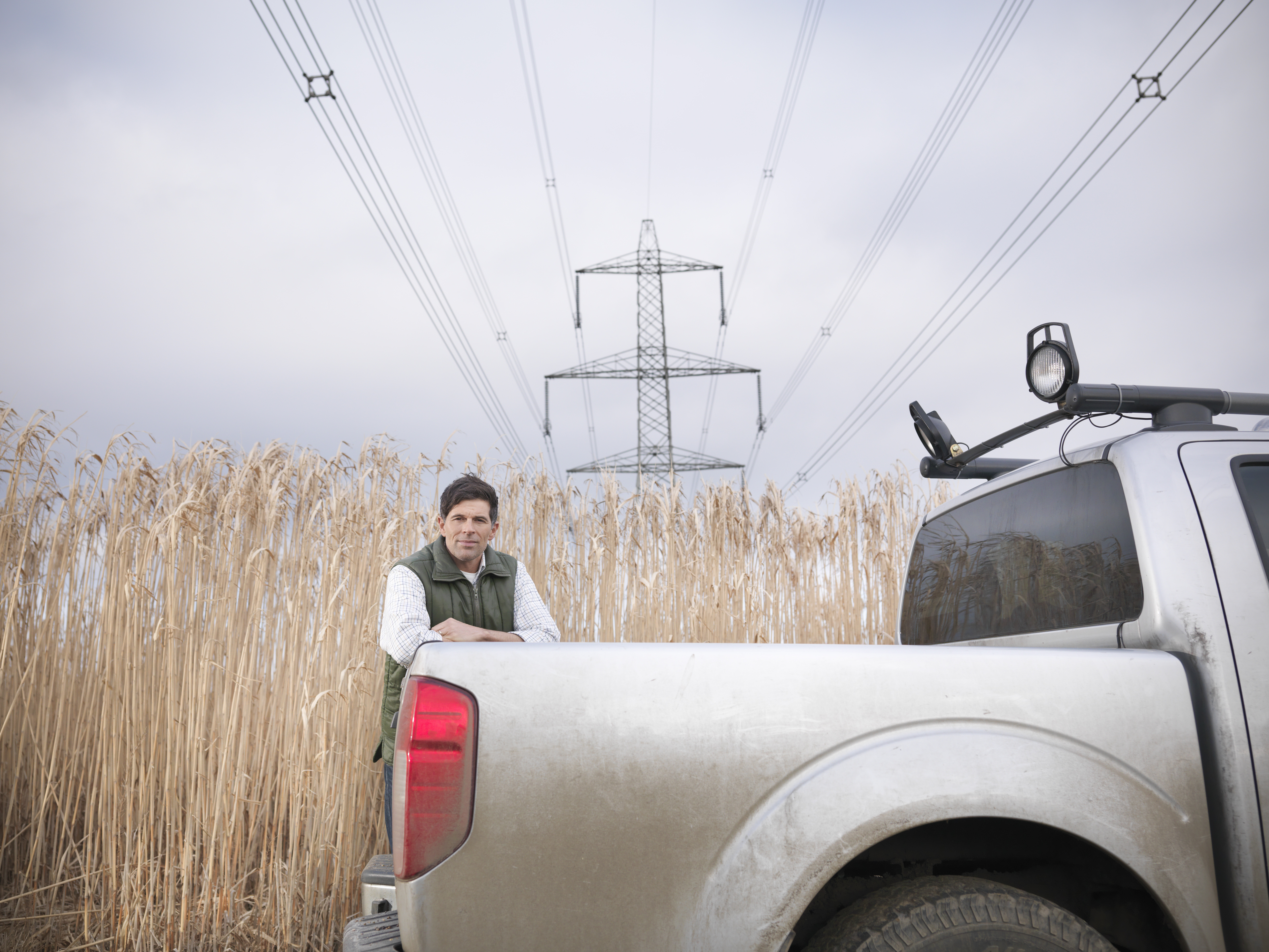 3 Steps to Deploying Enterprise Mobility Solutions Across Your Utility Company
When it's time for your utility to roll out new rugged devices, follow these critical steps.
1. Choose the right technology based on what your utility needs most.
Do you need to:
Integrate with existing systems and applications?
Have access to customizable reports in the field?
Use devices in harsh or unfavorable conditions (gloves, sunlight, wind, rain, etc.)?
Quickly locate service and grid systems to better serve customers?
Cut down on radio traffic and allow dispatchers to handle other tasks?
Finding the answers to questions like these will help you narrow your search for enterprise mobility solutions.
2. Pick the right device features.
Once you've answered the questions above, it's time to prioritize the features that your workers will need from their rugged devices. These could include:
Intuitive user interfaces that are easy to learn to minimize onboarding and training.
Durable performance and a streamlined footprint so devices don't get in the way of work.
Reliability no matter what so that workers never have to worry about unexpected disconnections.
Screen-lock safety features for devices mounted in worker vehicles to prevent technicians from interacting with the device while driving.
Long battery life with hot-swappable battery capabilities that enable constant use.
3. Train Employees on Device Usage for Rugged Laptops
After you've found your enterprise mobility solution, it's time to train and prepare employees. For some, the transition will be simple. For others, it may take some time before they become comfortable with using rugged computers as part of their field work.
Spend time showing them how the mobile device will make their job easier. Use real examples of frustrating situations from the past, and explain how having rugged laptops would've improved conditions or prevented the problem.
The good news is, you don't have to lead this education alone. Look for a vendor that can support your training efforts by showing you the best and most impactful ways to introduce new technology to your team.
5 Benefits of Mobile Technology on Utility Fleet Management
While enterprise mobility solutions make life better for fleet drivers, they offer just as many benefits to fleet leaders who need to make critical choices faster.
1. GPS tracking
When drivers carry rugged connected devices, you'll know where utility vehicles are at all times so you can boost productivity and optimize resources. For example, you can use GPS data to route the closest vehicle to a job based on location, or you can encourage and reward responsible driver performance to enhance fuel usage.
2. Route optimization
Using enterprise mobility management, drivers are connected to real-time updates so they can follow the shortest, quickest distances between locations. This empowers them to provide faster service and inherently improves fuel efficiency, reducing fleet costs.
3. Efficient dispatching  
When your drivers always have access to their schedules and know where they're headed next, you can better plan and efficiently distribute loads and orders across your fleet of trucks and drivers.
4. Safety
Time and connectivity matter when a technician encounters a dangerous situation or needs assistance. When they carry rugged computers with them, they're always connected to the help they need.
5. Streamline compliance
With a laptop for field work, drivers can easily keep up-to-date records of truck inspections and service history so you can improve vehicle reliability and reduce the potential for breakdowns. Once the reports are complete, they can be sent straight to managers for review and approval.
Real Examples of Mobile Technology's Impact on Utilities
For years, Florida's Gainesville Regional Utilities relied on a paper-based work management system, filling out numerous daily work orders by hand and manually entering the data into computers as work orders were submitted. This impacted the timeliness of service and made it difficult to access real-time information.
To transition to a digital mobile work management platform and standardize mobile technology across crews, its team now uses TOUGHBOOK devices and a work management system to resolve customer issues on the spot, increase efficiency, and gain access to data to get any job done.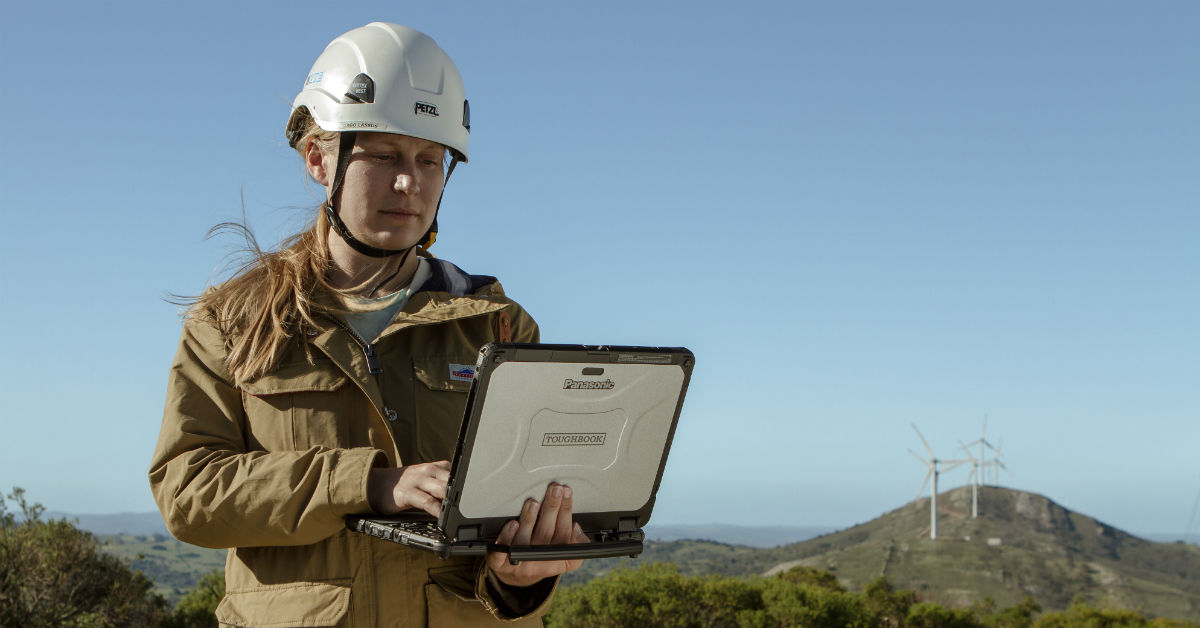 Southern Maryland Electric Cooperative also relied heavily on paper and radio dispatches to communicate and direct their mobile fleet. They knew this outdated utility fleet management process was wasting time and money: notes were lost or misfiled, and crews spent too many hours on two-way radios.
Today, to efficiently track and manage work orders, its crew members use TOUGHBOOK 31s and NetMotion Wireless Mobility XE mobile VPN software. With this enterprise mobility solution, they stay connected, receive work orders in real time, and have improved productivity.
Future Mobile Technology Trends for Fleet Management
As technology leads the future of utility fleet management, empowering drivers with rugged computers and real-time communication and collaboration tools will make sure they get the benefit of the latest innovations in utilities trends.
1. Telematics monitoring that helps gather, store, send, and receive data about vehicle location, engine diagnostics, and driver behavior. This data is then transmitted back to a central location where fleet managers can monitor and analyze.
2. Data analytics will allow you to aggregate and analyze data from a wide variety of sources so you can detect hidden patterns and correlations that a human might not notice on their own.
3. Artificial intelligence and machine learning will connect drivers and office staff to insights that aren't detectable by people. With this heightened level of awareness, you can deploy predictive maintenance that helps pinpoint problems before they lead to failure. This reduces parts spending and heads off unexpected downtime.
Enterprise Mobility Solutions for Utility Vehicle Fleet Management 
With Panasonic, your workers can manage utility fleets more effectively while increasing efficiency in the field to provide better service to customers.
Learn more about how to gain greater operational efficiency for improved customer service.