5 Enterprise Mobility Solutions For Utility Field Vehicle Fleets
August 16, 2023
In the face of rising fuel prices, linemen shortages, and tightening budgets, the demands placed on utility field vehicle fleets and their managers are more challenging than ever.
When you combine this current environment with utilities trends like providing secure, reliable, affordable, and clean electricity, it becomes clear: Enterprise mobility solutions like effective route planning, routine maintenance, and driver safety are more critical than ever for utility fleet managers who want to optimize operations while delivering excellent customer service.
Enterprise mobility management can help managers find this balance. Linking field vehicles and their drivers to valuable information helps them stay safe and connected, while also providing essential services to consumers who depend on them. Field tablet PCs, rugged laptops, and other mobile enterprise solutions are a key part of that solution.
The 5 Biggest Challenges of Managing Utility Fleets Today
The combination of technology, processes, and policies that make up a robust enterprise mobility management system can address many of the challenges encountered by today's utility fleets.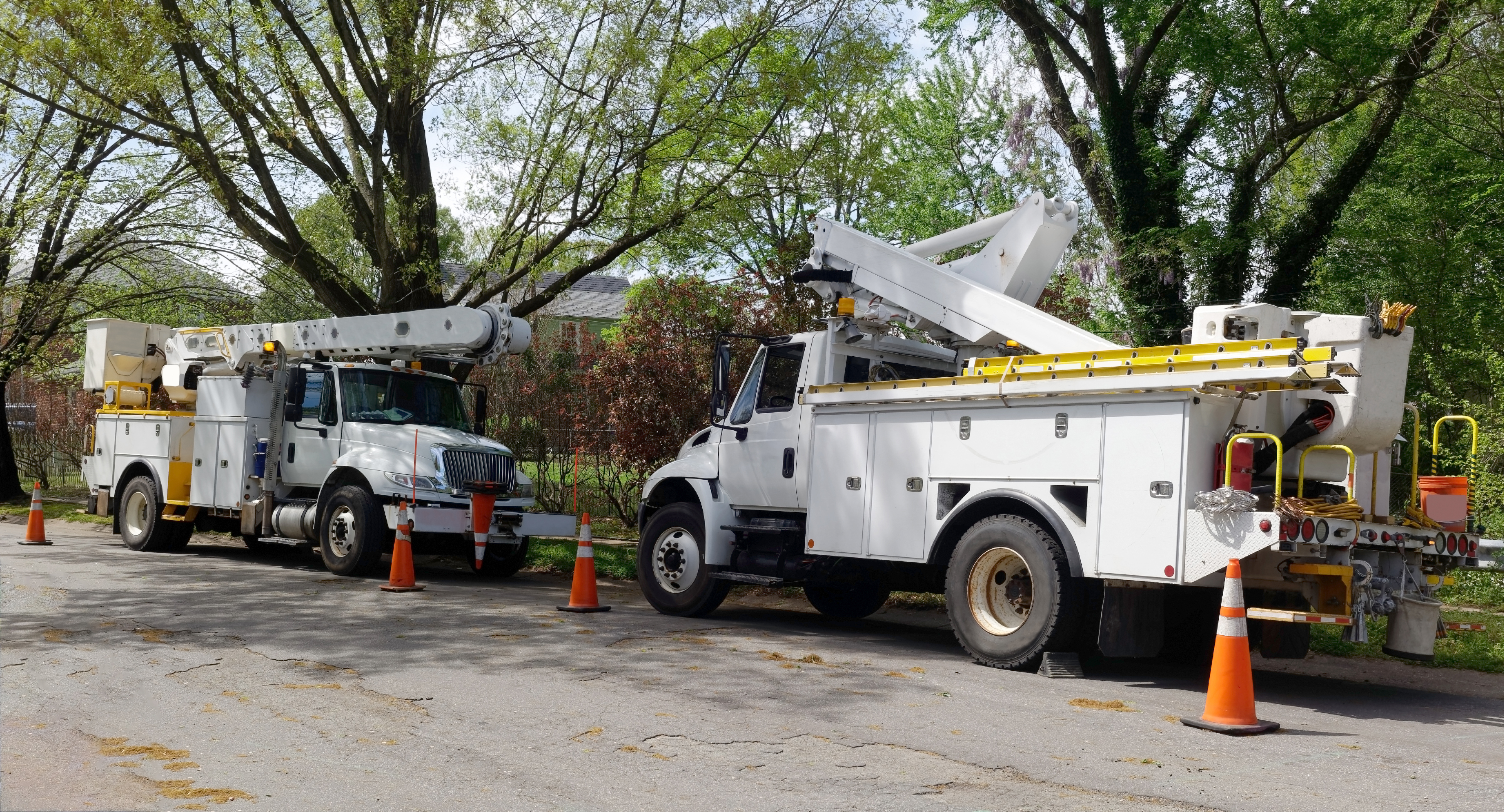 The five examples below exemplify how this technology can streamline operations for utility fleet managers.
1. Staying on top of vehicle maintenance.
Tracking vehicle performance, service records, and upcoming maintenance needs is a complex yet critical task. The larger your fleet, the more difficult it becomes to make sure each vehicle gets the maintenance it requires to stay on the road.
When utility vehicles aren't managed and maintained according to best practices, they're inevitably pulled out of the field when they run into problems. This unplanned downtime equates to lost revenue and keeps linemen from completing their work. As a result, customers don't get the services and support they need.
Predictive maintenance can help vehicles stay in excellent operating condition. When potential issues arise, such as engine shuddering or loose or missing parts, they can be addressed before they lead to failure. Enterprise mobility management can support these efforts by helping collect data about vehicle performance and upcoming maintenance needs, making sure it's always up to date and available to whoever needs it.
2. Responding to the rise of sustainability initiatives.
Environmental, social, and governance (ESG) initiatives are putting sustainability and environmental priorities in the spotlight for many organizations — including utilities. A recent PwC report reveals that 91% of utilities are seeing an uptick in ESG initiatives, while only 48% say they have the right structure to grow ESG-related business. In fact, some utilities wonder if they even have the right infrastructure in place to harness the data they need.
If your utility wants to report on and measure performance improvements over time, then you must be able to track and document the impact of your utility fleets on the environment.
Enterprise mobility solutions can help you do this, improving sustainable fleet operations by tracking and reducing fuel consumption, decreasing carbon emissions, and optimizing worker productivity by eliminating extra miles driven.
3. Monitoring and communicating with remote fleets.
At any given time, your utility has fleets spread out across a wide geographic region. Often some vehicles will be in remote or disaster-impacted locations that lack reliable connectivity.
If linemen must rely on cell phones to communicate and check in, they may not get the information they need. For safety and productivity purposes, it's critical for fleet managers to be able to track vehicles closely — and for drivers to have the rugged mobile computers they need to stay connected.
With enterprise mobility solutions, managers can accurately track the location of each vehicle in the fleet. You'll always know exactly where your linemen are. Rugged mobile computers and devices also provide you with the ability to communicate in all types of environments and conditions to make sure drivers know their routes, understand changes, and recognize when to avoid certain areas and adjust their travel in real-time.
4. Tracking — and acting on — the right data.
Lots of information is generated by your fleet, from safety incidents, idle time, and vehicle speed to how many hours per week a vehicle is on the road. Some of this data may not be critical to your operation or the bottom line, but other pieces of information are like goldmines. They can help you keep fuel costs in check, optimize routes to reduce miles driven, improve driver safety, and much more.
Once you know what information you want to collect, it's critical that you have the right rugged mobile devices in place to capture it — and that team members can review and analyze it to make informed decisions quickly to prevent delays or downtime.
Combining enterprise mobility solutions with rugged field devices puts data at the fingertips of managers, office staff, and linemen so the right people can accelerate important decisions to drive down costs and risk.
5. Managing the expansion of consumer expectations.
Today, consumers expect fast service and real-time communication about utility arrival times. After all, they receive this level of communication for everything from grocery orders to dental appointments — and, as a result, they now hold utilities to the same standards.
To meet these rising expectations, it's important to empower drivers with rugged mobile computers and devices to help them stay on schedule and share their location and progress with consumers quickly and easily.
The Impact of Poor Fleet Management
Neglecting fleet management by relying on outdated manual and disconnected processes only exacerbates the challenges mentioned above.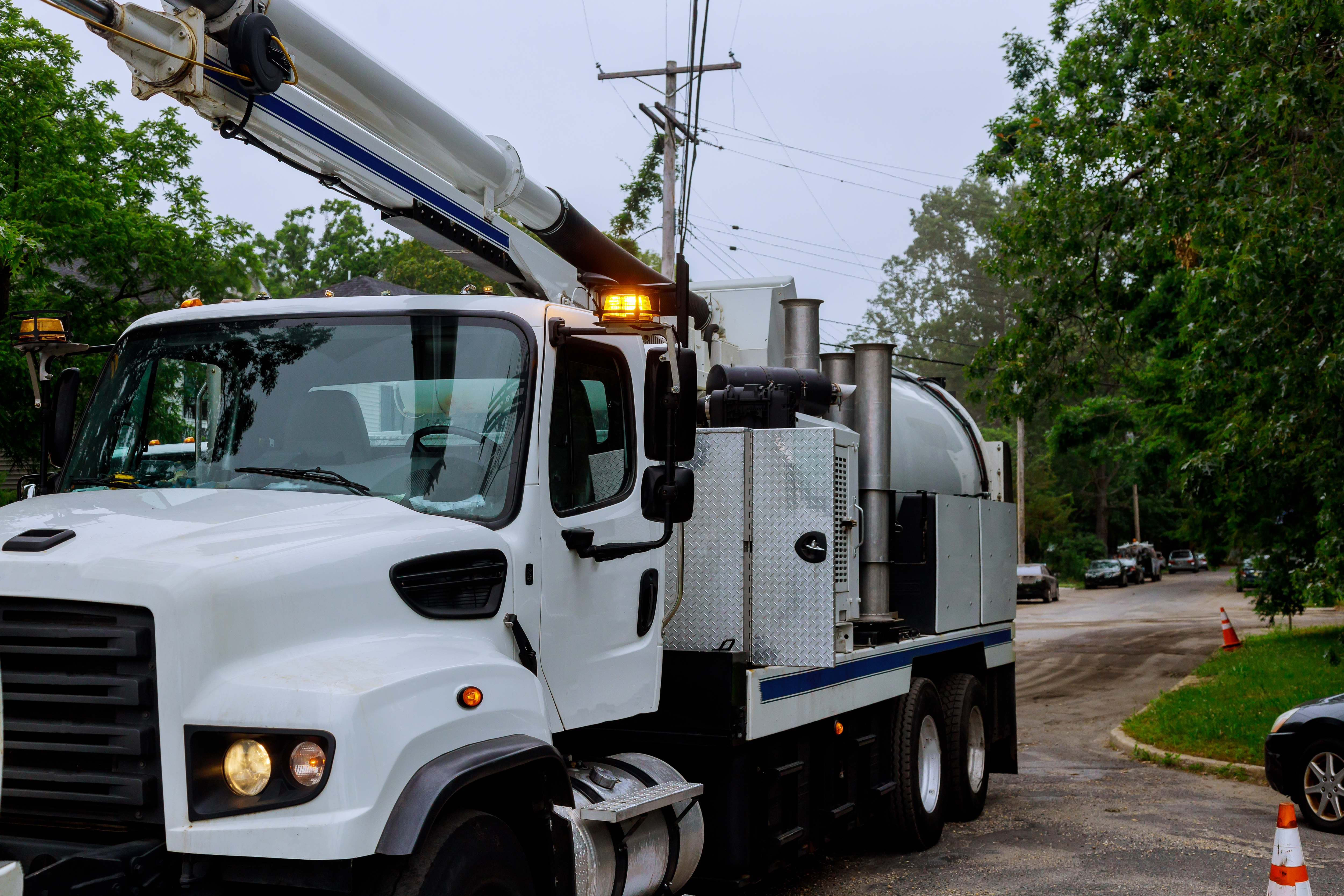 Without enterprise mobility solutions in place to better manage vehicle fleets, utilities will likely encounter:
Out-of-control expenses. When managers don't track vehicle maintenance or performance, it often leads to overspending.
Too much downtime. Drivers waste valuable time when their vehicles unexpectedly break down in the absence of proper maintenance. Consumer satisfaction also drops when downtime impacts service.
Safety issues. A poorly maintained asset can be unsafe to operate, increasing risk and liability.
Hampered decision-making. A lack of accessible, available data slows down decision-making and leaves managers with no choice but to make educated guesses.
How Mobile Technology Can Improve Utility Fleet Management
Enterprise mobile solutions connect fleet managers to data and emerging technologies like artificial intelligence, machine learning, telematics, and analytics that enable them to keep vehicles running, manage asset costs, and provide detailed fleet-location visibility.
Panasonic's new whitepaper explains how enterprise mobile management can help you improve utility fleet management and overcome these challenges.
Discover what to look for in enterprise mobility solutions, the functionalities they support, and how to choose the right rugged mobile computers by downloading the whitepaper now.