Fire Safety Technology: Why Firefighter Gear Should Include Rugged Laptops
July 28, 2023
In a recent survey conducted among fire safety and rescue professionals, we sought to understand their current work priorities and technological needs. The survey revealed that leaders in today's workforce are primarily focused on gaining timely access to critical information. To effectively address this need, it's essential to embrace the top fire safety technology advancements to enhance and simplify the flow of information, while ensuring the availability of suitable tools to visualize and interpret data.
Let's break down these findings and what they mean for the fire and rescue sector.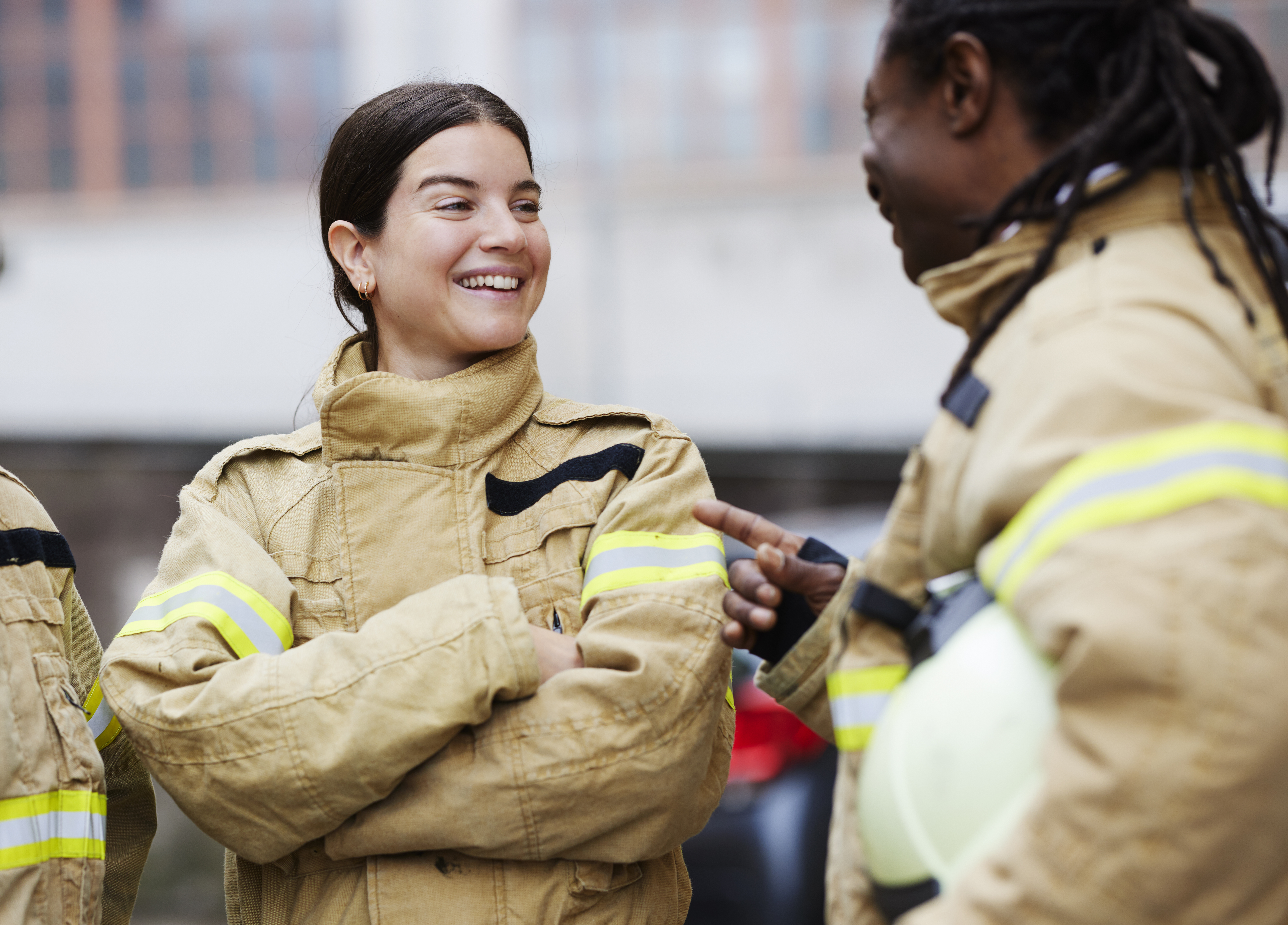 The Importance of Real-Time Data Capture for Fire Safety Technology
In a time where emergency response times are increasing due to staffing shortages, access to real-time information, including on-scene status updates and team-member whereabouts, is especially critical to prepare and respond effectively. 55% of respondents stated that access to real-time information is a top priority for their agency. 
Sixty-two percent of respondents indicated that Computer-Aided Dispatch (CAD) and Geographic Information System (GIS) data are mission-critical. Communications centers, including dispatch, hold one of the most important jobs regarding data capture. They're in charge of the following tasks: 
Communicating with citizens to gather details on the emergency. 
Rounding up additional data like infrastructural details.
Making sense of the information to activate response teams. 
GIS visually presents first responders with current and historical data to better understand the scene. This data includes the closest available water sources, previous neighboring fire incidents, surrounding environmental risk factors, flooding history, and more. Leveraging both CAD and GIS fire safety technology gives first responders greater situational awareness as they can pinpoint precisely when and where a need is and tend to those needs. 
Firefighter Gear That Gives Access to Critical Data Anytime, Anywhere
Firefighters have access to vast amounts of data, but it's difficult to harness if they don't have a way to track, analyze, or visualize it. That's where rugged laptops come in. Unlike consumer-grade cell phones or tablets, rugged computing provides the mobility and durability needed to access data points from anywhere, whether it's the station, in the firetruck, or on scene. And fire personnel agree — with 85% of survey respondents believing that rugged computing devices are more important as firefighter gear than consumer devices.
Leaders crave real-time updates, and devices that make these updates easily digestible. Access to critical data and reliable mobile solutions helps meet this demand, boosting first responders' ability to focus on their important jobs. 
For a complete look into the survey findings on fire safety technology trends, view our infographic.