Unlock Automotive Performance and Efficiency Through Service Bay Technology
March 15, 2023
Vehicle diagnostics play a vital role in the service bay, where technicians need to diagnose the source of the problem quickly and correctly. In fact, the service bay has become a hotbed for both diagnostics and service technology as vehicles become increasingly computerized and as more electric and autonomous vehicles hit the road.
With the right data at their fingertips, technicians can even predict equipment problems in advance. This gives maintenance supervisors, drivers, and other personnel the opportunity to proactively maintain vehicles before any repairs lead to costly downtime. Thanks to the Internet of Things (IoT), technicians working in the field can use remote monitoring to ensure they show up at the right time with the right parts needed to fix the problem.
"Whether the engine is combustion or electric, technicians know more about what's going on with vehicles today," says Jason Lewis, National Sales Manager, Enterprise, at Panasonic Connect North America. Using these insights, auto dealers can provide a "white glove" service approach initiated when a mechanic gets a notification about an issue with a specific vehicle.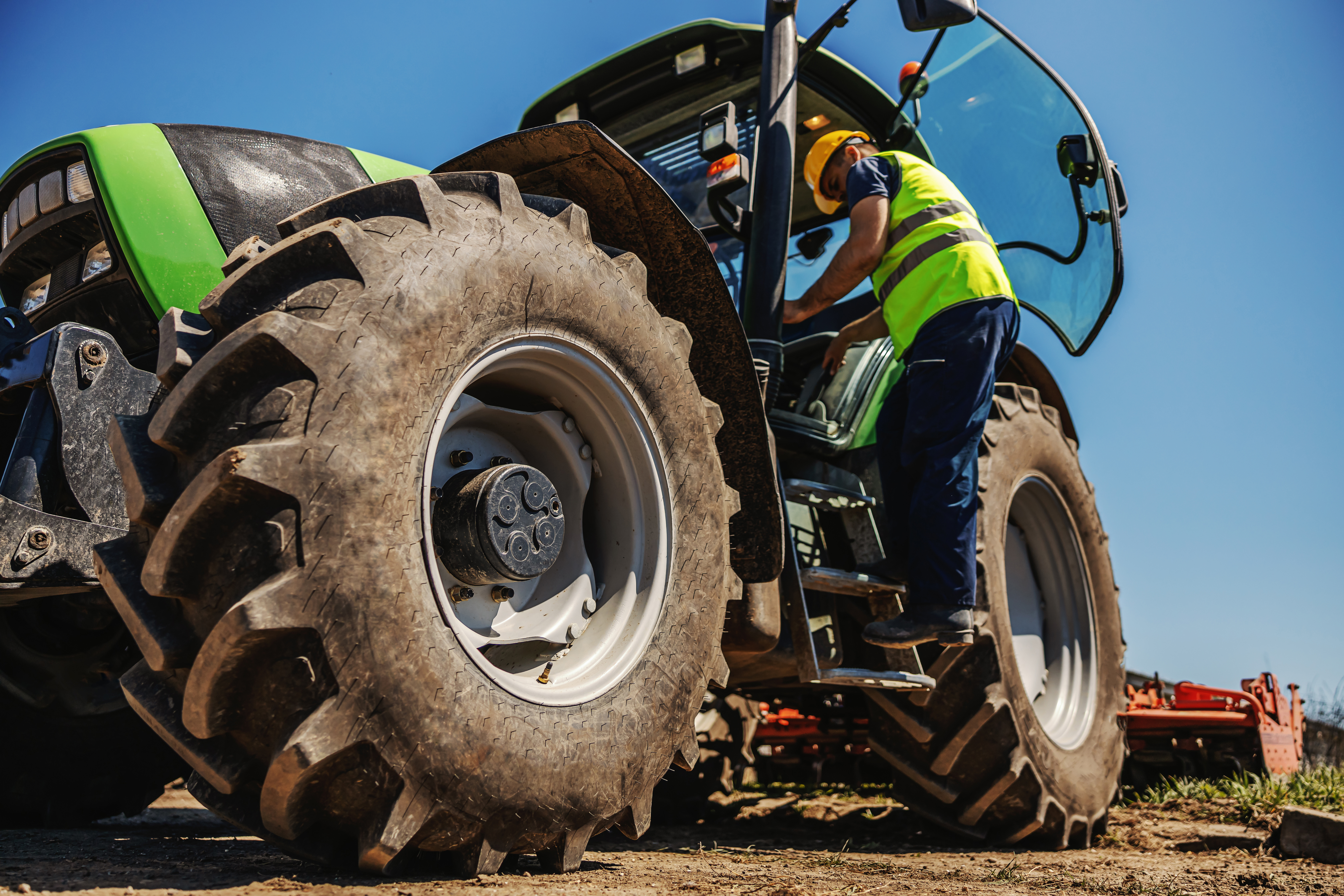 The problem can be addressed quickly, and the car can be returned to its owner potentially the same day. "That's a shift in a business where cars and trucks sat for days, waiting to be diagnosed and repaired," says Lewis.
Using Panasonic Connect's mobile and connectivity technology, technicians can even diagnose larger heavy equipment on site, make a fast diagnosis of any problems, and get the issues addressed quickly.
Taking the Guesswork Out of Diagnostics and Repair
In the past, technicians were forced to make long drives out to rural fields, diagnose the equipment's problem, and hope they had the required parts in their trucks. If the latter didn't happen, it meant a drive back to the shop for parts — or an expedited parts shipment from the original equipment manufacturer. Meanwhile, the agricultural equipment sat useless out in the field.
A single equipment failure like this can create a trickle-down effect that impacts more than just the farmer. If a broken-down combine means the fields can't be harvested, for example, it can impact the entire supply chain. The trucks and trains that were on their way to pick up the wheat must be rerouted, food manufacturers don't receive their raw ingredients, and so on — all because of that single equipment failure.
Panasonic Connect also provides the technology that logistics and transportation companies need to keep their vehicles operating and on the road. The modern supply chain is so interconnected and dependent on many different entities, but using technology can help ensure that third-party logistics providers (3PLs), railroads, trucking firms, and distribution centers all have the modern service bay diagnostics technology needed for optimal performance.
Mobile Connectivity in the Service Bay
For one luxury automaker, consumer-grade laptops were the vehicle maintenance equipment of choice in the service bay. After those devices continuously failed from the inevitable drops, dust, and liquid spills that are part of the busy environment, the company began searching for a more advanced and reliable solution.
The consumer-grade devices were also adding expenses for the dealerships and the automaker itself, which had to purchase replacement devices on a regular basis. The high device failure also lowered service technician productivity. Ready for a change, the automaker began using TOUGHBOOK laptops and tablets for the service bays, dealership lots, and on-the-road technicians.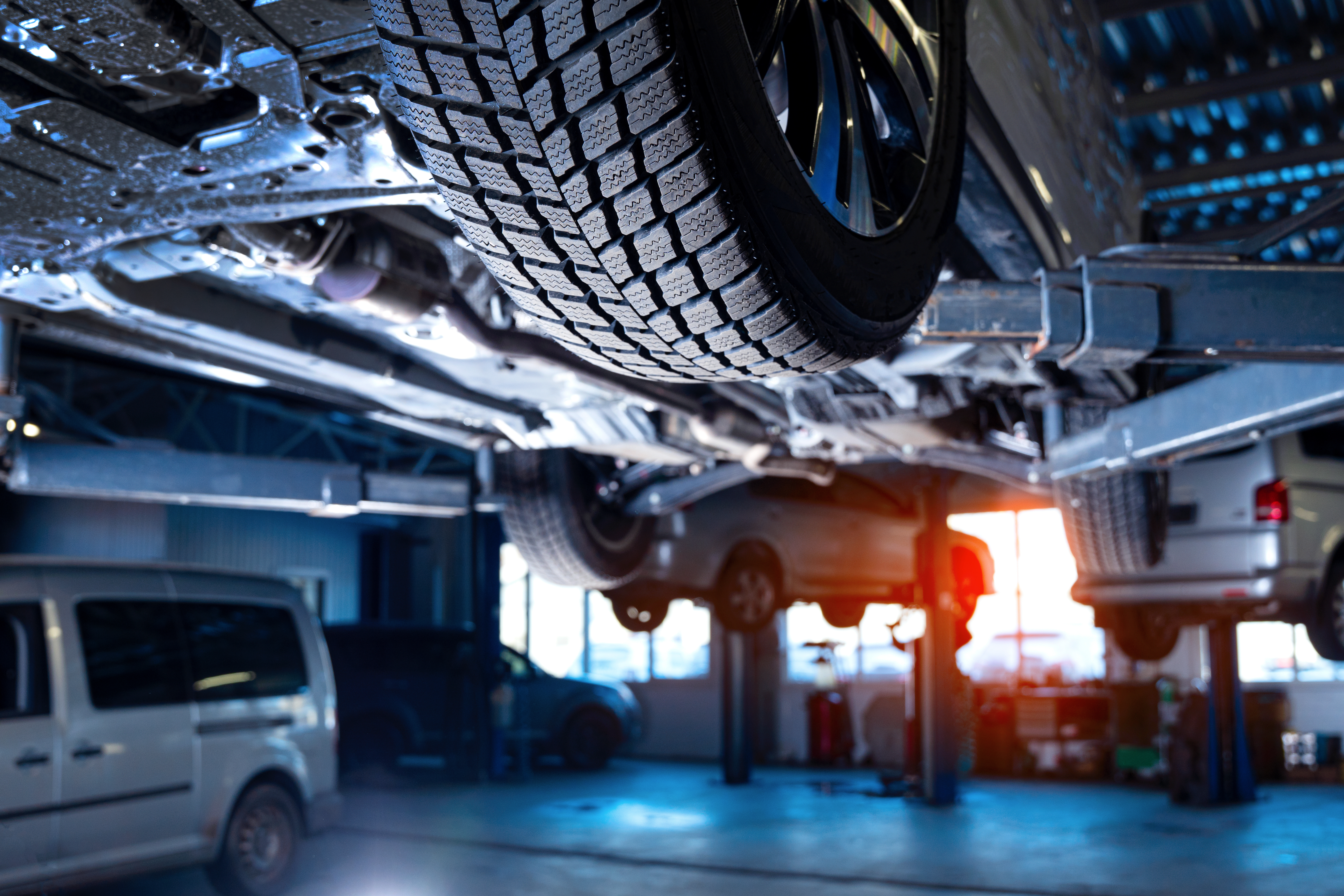 Today the automaker uses TOUGHBOOK for a wide range of purposes, most notably running vehicle service diagnostic software. For the diagnostic checks, the TOUGHBOOK laptops and tablets run software that connects to in-vehicle systems and identifies problems or items to proactively address, decreasing car performance issues and improving problem-solving.
Equipped with their TOUGHBOOK devices, the dealerships experienced a significant increase in service bay productivity. They're also able to diagnose issues the first time around, helping to meet customers' service expectations for a luxury automotive company.
Take Your Pick
With a complete solution that incorporates industry-leading diagnostic software, rugged mobile devices and value-added services, Panasonic Connect supports an "operate from anywhere" work environment. Strong wireless connectivity, long battery life, an option for a second hot-swappable battery, glove touchscreens, and devices that are 72% more reliable than other rugged devices (based on a comparison of device failure rates), are used in the service bay, in far-off locations, and all points in between. 
Let's take a closer look at three of the most popular devices used in the service bay environment:
TOUGHBOOK 40 – Maximum flexibility during service calls; up to 19 hours of battery life or 38 hours with an optional second battery and the ability to hot-swap means technicians can easily work their shifts without worrying about losing power. Modular design can include enhanced graphics uGPU for superior diagnostic and repair schematics. Supports Wi-Fi, Bluetooth, optional GPS, optional 4G and 5G (Sub6+mmWave).
TOUGHBOOK 55 – The same long battery life as the TOUGHBOOK 40. Optimized connectivity in the field; advanced wireless antenna technology (number of bars even in remote locations); choice of a 4G modem (speeds up to 2 Gbps) or 5G modem (speeds up to 5.5 Gbps) to help seamlessly connect to the best available network without disruption.
TOUGHBOOK G2 – A groundbreaking modular, fully rugged tablet 2-in-1 with optional keyboard that has three expansion areas, offering 36 different combinations to deliver the ultimate computing experience. Network capabilities are enhanced with cellular options of 4G LTE or 5G that has both sub-6 and mmWave. With a keyboard option and single 18.5-hour battery, the G2 is aimed at professionals who need a rugged yet versatile device they can rely on in a wide range of challenging work environments.
A cloud-based application that provides the real-time data on every TOUGHBOOK device, Panasonic Connect's Smart Essentials helps service bay operators understand how their devices are operating. It identifies underutilized devices, for example, and any that may not be operating as expected. Smart Essentials also monitors battery health and even alerts TOUGHBOOK 40s and 55s to order their own replacement batteries.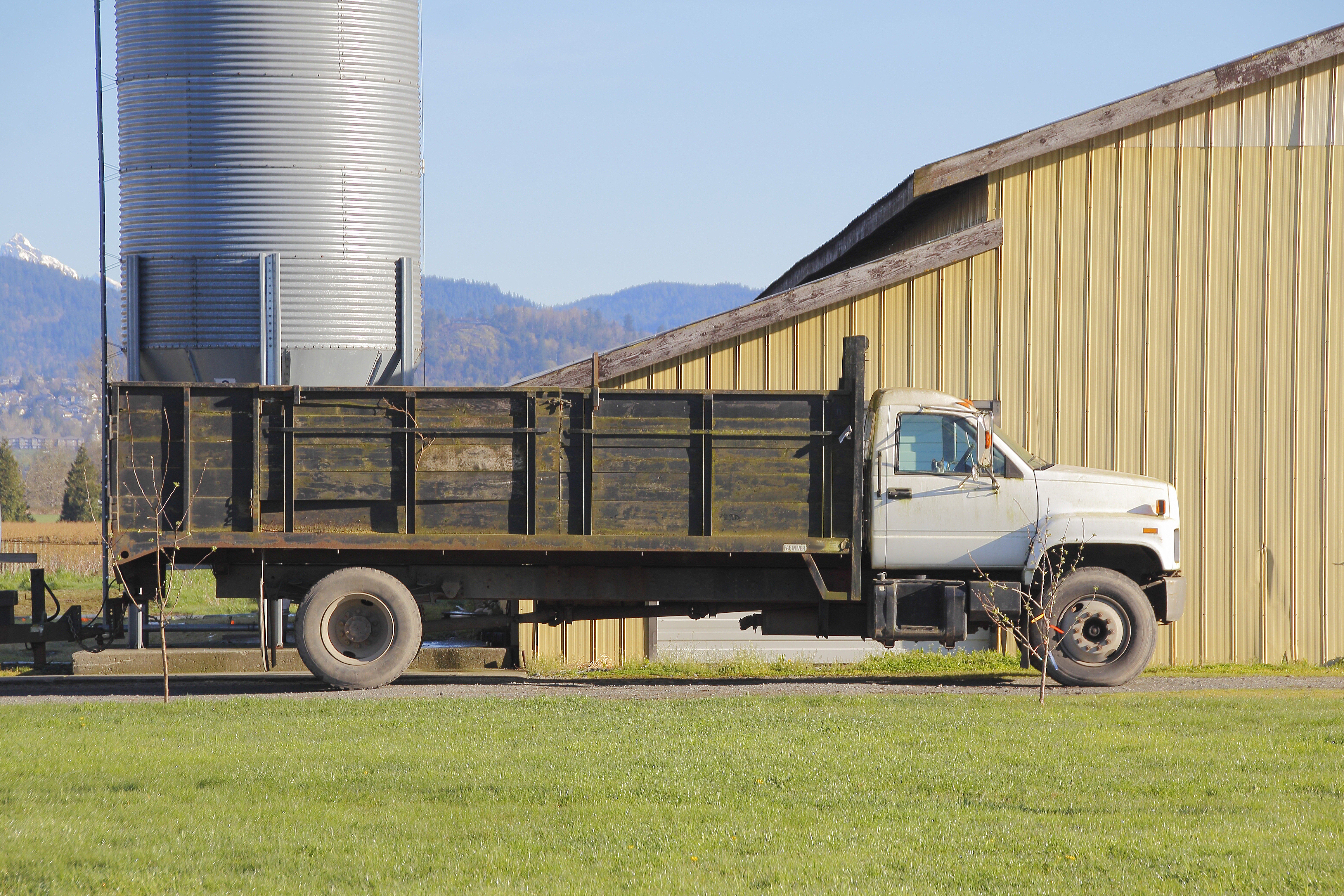 Panasonic Connect's antenna technology provides very high connectivity rates, even when a device is used in a remote setting where regular cell phones don't usually have service. The technician running remote diagnostics on a large piece of farm equipment always has a reliable signal and the necessary resources to fix the vehicle and get it back in action.
Time is Money in the Service Business
The emergence of increasingly advanced automotive diagnostics and supply chains have prompted the need for more dependable mobile technology in service bays. In response to this need, 87.4% of service bay technicians are using their own cell phones and tablets in an environment where consumer-grade devices can't stand up to abuse, dirt, grease and other elements.
Whether they're looking for technical information on manufacturers' websites, performing diagnostics on a vehicle, or connecting to their service centers from a remote location, technicians that use robust mobile technology can diagnose and repair quickly, accurately, and effectively.
For more information about Panasonic Connect's capabilities for vehicle and heavy equipment service techs, please check out our transportation operations solutions.