2023 Law Enforcement Predictions: Improving Situational Awareness with Innovative Tech
November 14, 2022
This year, the law enforcement industry gathered in person at the International Association of Chiefs of Police (IACP) Conference after a three-year hiatus. We enjoyed reconnecting with our partners and resellers, and meeting with new and long-standing customers. But what we were most excited about was having firsthand conversations with police officers and law enforcement leaders to hear about what's most important to them. From those conversations, we're predicting three trends that will guide industry decision making in 2023.
Focus on Improving Efficiency and Communications
Officer productivity and effective communications were a big focus of IACP 2022. New technologies such as mobile solutions and GPS mapping applications provide the most efficient route for law enforcement officers. They also help agencies track a criminal or a suspicious package, speeding their investigations. With this real-time data, officers can cut down response time and make informed decisions.
Results from a survey we conducted on site echoed this point:
over 57% of respondents believe that in the next five years, informed decision making and communication are areas where technology will make the greatest impact on the public sector industry.
So, for example, instead of relying on paper records, cloud and digital evidence allows officers to access information anywhere, anytime. This leads to better communication and more streamlined workflows. To enable seamless data sharing across different departments, make sure your hardware has the necessary processing power.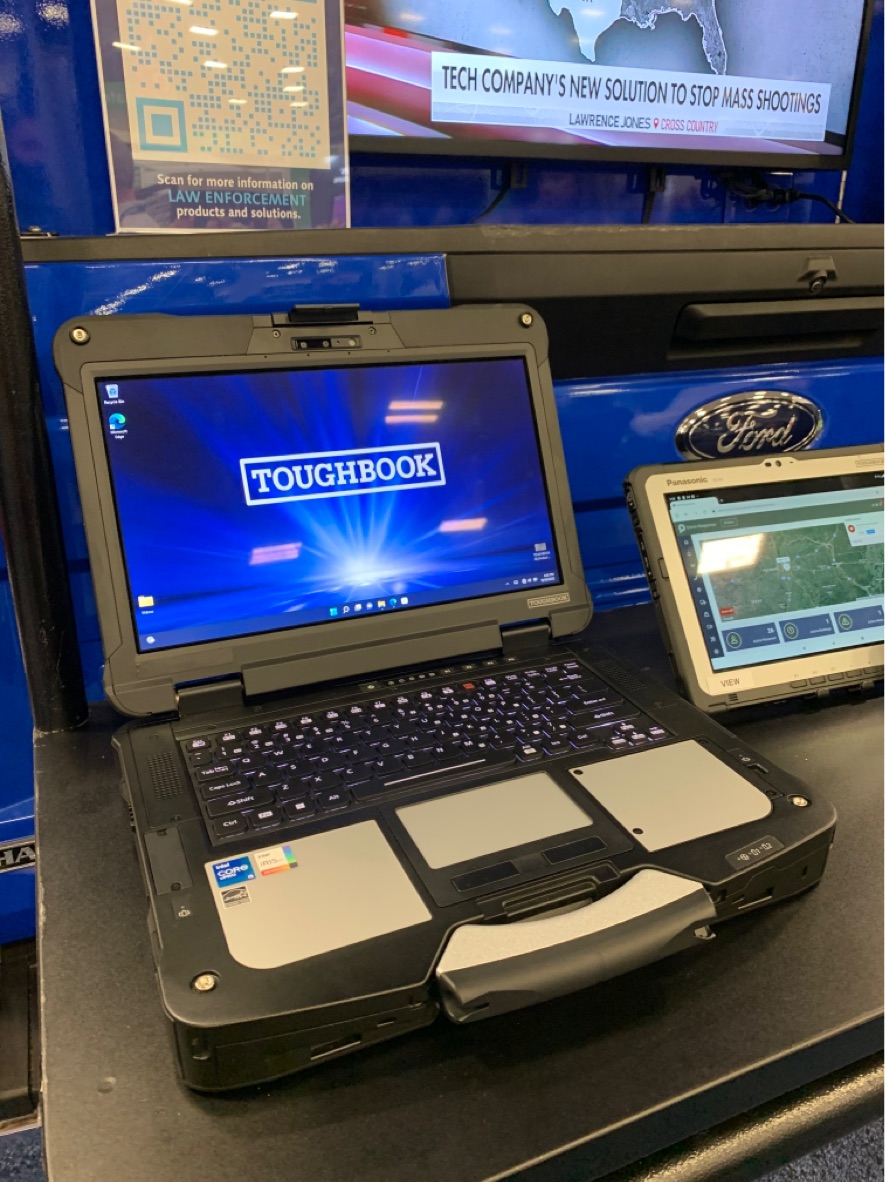 Building the Right Tech Stack
Another common theme we noticed at the show was a focus on technology ecosystems. As the law enforcement industry continues its digital transformation, software providers and partners continue to innovate and offer more options for agencies to get the right mix of technology. Together, they create scalable and agile solutions to enhance officers' situational awareness, and deliver added value to agencies as their needs evolve.
At IACP, our partner Omni-Response showcased their innovative solution and how, in the face of a public safety emergency, Omni-Response provides police officers instant visibility on a shooter or a criminal, and can precisely track their location. This information can then be communicated to other officers or SWAT teams if support is needed.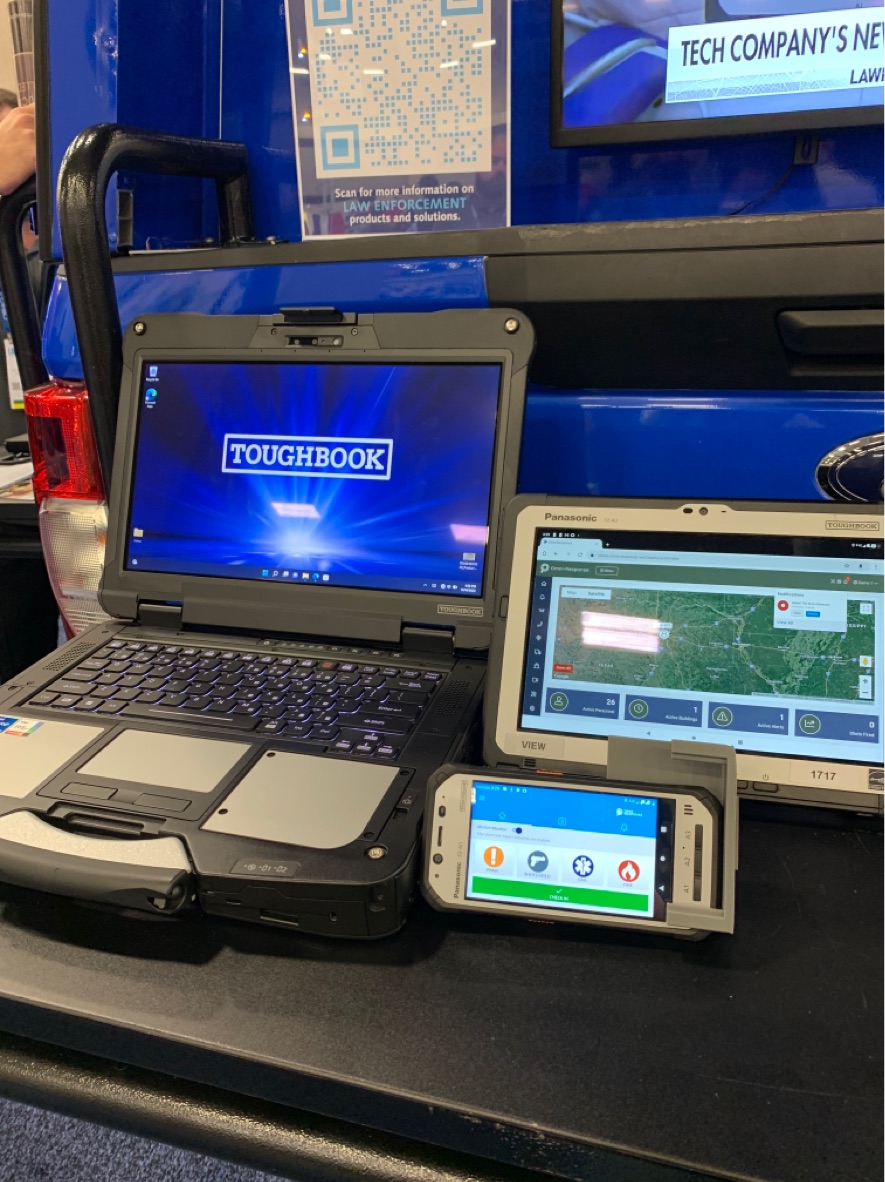 For officers, reporting takes up a large chunk of their day. This makes the ability to capture data in real time critical. In fact, 25% of respondents surveyed at the show said that streamlining data capture is part of their technology priorities. Our partner Nuance's speech recognition solution addresses this need. It enables officers to dictate incident reports with up to 99% accuracy, helping officers capture data in real time. This significantly streamlines the reporting process and increases efficiency.
Collectively, these solutions unlock new opportunities for law enforcement agencies, allowing them to be more connected and situationally aware.
Technology's Role in Talent Recruitment and Retention
The law enforcement industry has undergone significant changes in the past few years. Social and economic forces are shaping the current state of recruitment and retention in law enforcement. According to the U.S. Bureau of Labor Statistics, employment of police officers is projected to grow only 3% from 2021 to 2031, slower than the average for all occupations. As a result, law enforcement agencies will be stretched thinner, requiring them to serve more people with fewer resources. For small to medium-sized agencies with limited staff, this challenge is even harder to navigate. The good news is, mobile technology can help bridge this gap, but agencies must have the capabilities to track and manage their devices.
With Police officers in and out of patrol vehicles and offices, it is often difficult to keep track of assets. It should be the least of IT's worries as they implement and integrate application systems, while manually managing IT assets. Not only does tracking assets add burden to the IT department, it also leaves a lot of room for error, which can lead to downtime for police officers.
Asset management software such as CORE Asset Management provides a central hub for full lifecycle management of IT assets. From computers and tablets, to software licenses and consumables, CORE provides a single pane of glass for law enforcement IT teams to manage Panasonic Connect and non-Panasonic Connect assets in real time and in one place.
Looking Ahead
Technology will continue to play a major role in law enforcement. In fact, over 73% of IACP attendees surveyed believe that AI and automation technologies will provide the most beneficial experience for the public sector workforce. From predictive policing to automated workflows, as these technologies mature, it will be interesting to see how they provide more efficiency for law enforcement operations.
Learn more about Panasonic TOUGHBOOK law enforcement solutions.