How Rugged Laptops Help Utility Workers Support Customers During Disasters
September 21, 2022
Each September, National Preparedness Month raises awareness about the importance of emergency and disaster response. This year's theme highlights how rugged laptops and other mobile technology can help protect loved ones and build lasting legacies for families.
At about the same time, the North Atlantic Basin traditionally enters its most active period of hurricane season. This puts the spotlight on the importance of disaster preparedness for utility companies and workers. We all have seen the damage — either up close or on the news — that hurricanes can cause. Consider Hurricane Sandy in 2012, where after landfall, it took 4,000 utility workers from 24 states to restore power in New Jersey. Or more recently, Hurricane Ida in 2021, which devastated the New Orleans power grid and caused 823,000 homes to lose power in one day.
Disaster response isn't constricted to just one season, with other natural disasters such as earthquakes and wildfires happening throughout the year. So, utility workers and response teams must remain prepared year round. Taking a proactive approach to enterprise mobility management and having the right tools at workers' disposal can help teams restore power quickly after any emergency.
Rugged Laptops Help Workers Prioritize Repairs
Once power lines fall or the power grid is affected, thousands of utility workers race against the clock to restore power for their communities. This often means entering into hazardous environments. Being prepared with the right technology and the most up-to-date information on hand helps eliminate additional causes of stress or worry for utility workers in these situations. Examples include having reliable connectivity, long-lasting battery life and the ability to share data and information with other team members.
Utility workers require rugged mobile computing devices that can withstand harsh field conditions, yet are portable enough to easily navigate a difficult work environment such as high winds, rain or even roads covered in debris. These devices give utility workers the tools needed to request assistance, report outages, and prioritize repairs. Connectivity supports in transmitting critical messages to team members, pinpointing outage locations, and estimating restoration times.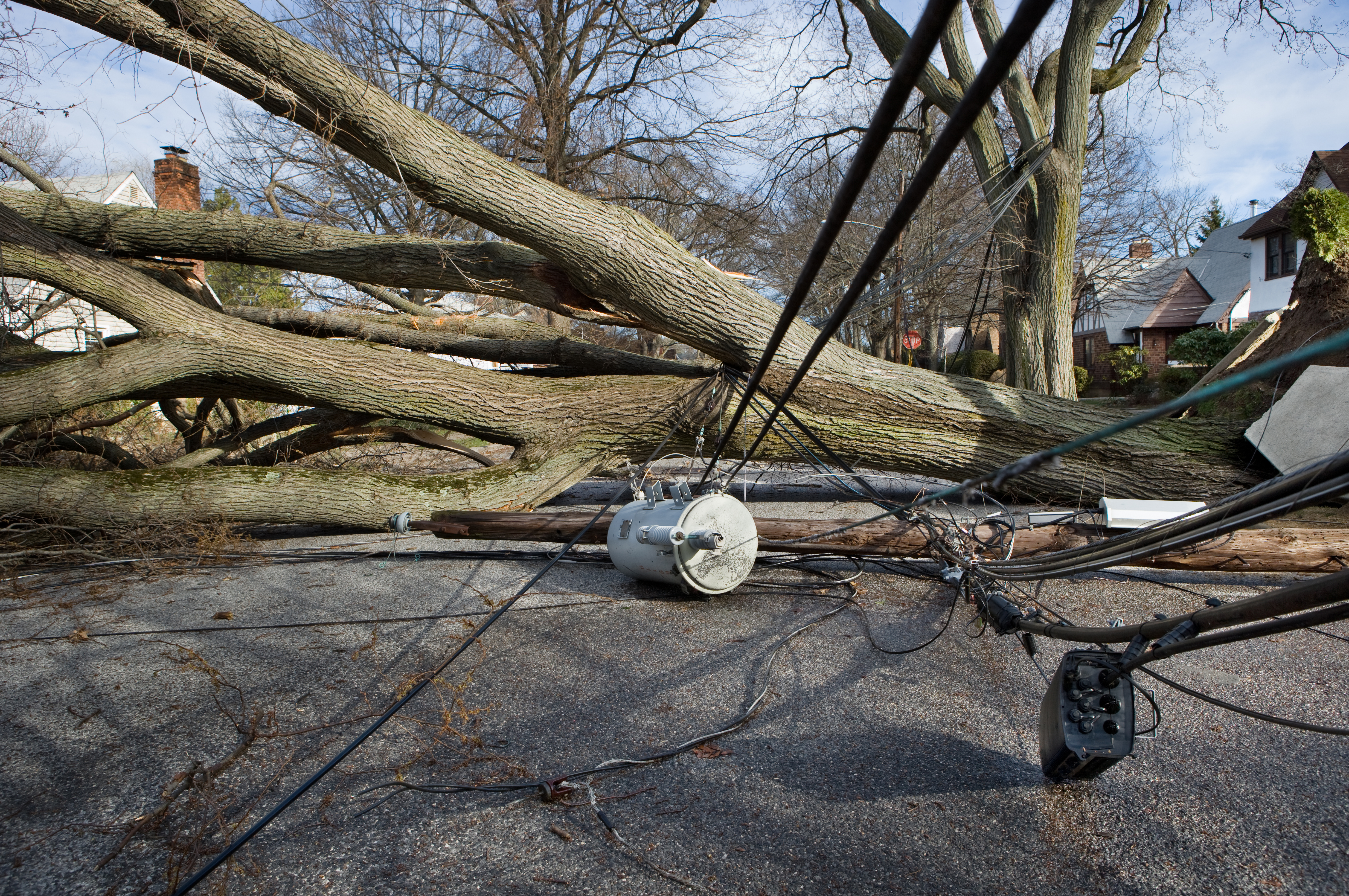 More than just reducing recovery time, however, using technology for data analytics can monitor upcoming weather events before they occur. This helps utilities companies prepare and station their workforce optimally. Using rugged mobile devices to analyze real-time and extrapolated data allows companies to plan for risk mitigation strategies, lessening downtime. This helps safeguard the life they've built, their legacy, and their loved ones.
Marcus Claycomb recently spoke to Mission Critical Communications about how, in emergencies, connectivity is also so crucial for first responders. "One of the biggest challenges facing first responders when it comes to on-scene disaster communications is having reliable connectivity, both to centralized networks and to teams," he writes. "With each new generation of wireless technology from 3G to LTE and now 5G, first responders have gained the ability to download and share data (and real-time video) significantly faster."
Rugged Laptops and Rugged Tablets Keep Disaster Response Flexible
Panasonic TOUGHBOOK rugged mobile devices provide ideal support for those on the front lines of natural disasters by:
Strengthening their preventative models to minimize risks

Increasing worker visibility into utility operations through thermal imaging, sensors, etc.

Boosting in-field communication between utility workers via real-time data insights
Reliable rugged mobile devices keep utility workers and first responders connected on the scene of a disaster, and assist them in preparing for future incidents to keep communities safe. 
Learn more about how Panasonic Connect supports utility companies.