Make the American Jobs Plan Work for You
March 30, 2022
Labor shortages have gripped the United States across industries, with in-person field work being particularly hard hit. This trend is based on several factors, including an aging workforce, COVID-19, and employee expectations. Recruiting and retaining employees has become a problem in almost every industry, and utilities is no exception. Labor challenges are forcing many decision-makers to think creatively about how to address them. 
Eighty-four percent of energy employers experience difficulties hiring qualified workers, according to one report. Line workers, technicians, plant and field operators, and engineers all will be in short supply by next year (if not already), the report noted. These facts could translate into real problems for utility companies. Without enough skilled employees, services waits get extended, outages take longer to resolve, and complaints will likely skyrocket. 
In the oil and gas industry, 43% of workers want to leave the energy industry altogether within five years, and 82% of recruiters say that one-in-10 open positions have remained unfilled for more than three months. Ten percent of employees have even needed to pay retirees to come back and take unfilled job openings due to the skill shortage.   
In the electric utilities sector, 40% of the workforce meets eligibility requirements for retirement by 2030. Additionally, in water and wastewater utilities, 30-50% will satisfy eligibility requirements to retire within the next 5-10 years. 
AJP Provides Essential Funding to Address Labor Challenges
So, what can utilities companies do? One option that shows much promise involves applying for funds from the American Jobs Plan, which provides money to upgrade the nation's infrastructure. The AJP offers $73 billion to upgrade power infrastructure and another $47 billion for infrastructure resilience. The plan sets aside an additional $55 billion for water infrastructure, and it explicitly mentions workforce development as an acceptable use of these funds. 
A golden opportunity for utilities, this plan not only improves infrastructure but helps to build up a shrinking workforce. By applying for and receiving funds, utilities will have the capital to upgrade technology, including adoption of rugged mobile technology and field applications that automate processes, improve speed and accuracy, and require fewer personnel. Upgraded technology also yields benefits such as attracting younger, more motivated field service technicians who expect to see the latest technology in use at work. Furthermore, utilities can allocate funds to retrain existing workers on the new technology.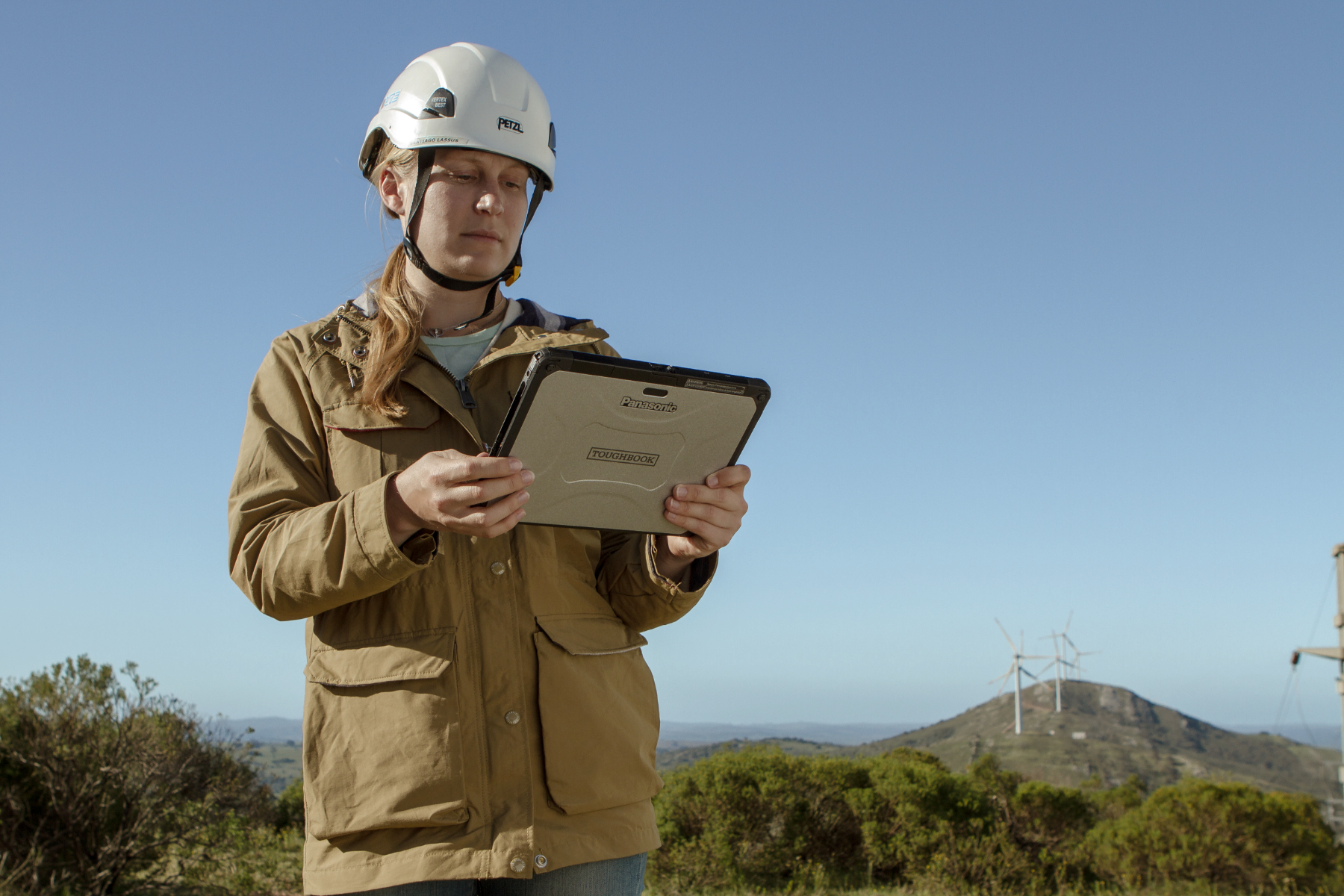 By investing in rugged mobile technology, utilities will embrace an easy-to-use platform for modern applications for use in the field. These include apps that facilitate numerous benefits, such as:   
Enabling crews to identify and accept jobs on a mobile device

Pinpointing the exact location of infrastructure and assignments

Communicating statuses on the go

Keeping on schedule and on task

Seeing real-time updates of jobs in progress
Rugged Mobile Tech Helps Combat Utility Labor Shortages
Rugged mobile devices also contribute to the benefits of this upgrade. With versatile devices that utilities can customize for each type of worker, rugged technologies make a notable difference in productivity. For example, some workers may need barcode readers, while others may require a thermal camera and a serial port.  
The rugged nature of the devices themselves makes them ideal for use in harsh conditions commonly found in utility field work, including: 
Wet, hot, dusty, or sunny environments

High altitudes

Varying pressure conditions

Exposure to vibrations

In areas with chemicals or chemical residue

Electromagnetic interference

  
While most utilities provide field workers with rugged devices in some form today, the devices may soon reach an end of life. Using AJP funds to provide employees with modern, state-of-the-art devices can drastically improve productivity. 
Modern devices also present the perfect platform for training existing employees to take on new responsibilities, which many utilities will need from their workforce during a labor shortage. This issue presents a significant problem; for example, one study from EY found that 60% of oil and gas workers need reskilling or upskilling. 
Powerful devices can easily host personalized training tools and accommodate powerful virtual and augmented reality applications. With these capabilities, students can find themselves in realistic situations via simulations that test their decision-making or operational skills. The result is faster, more effective training, preparing workers ready for their new responsibilities more quickly. 
While the AJP is an essential source of funding for utilities, it can pay to look for funds elsewhere as well. For example, a new EPA program for the water industry includes a water infrastructure workforce development grant with millions available.