St. Tammany Upgrades Fire and EMS Tech with TOUGHBOOK and 4G LTE
December 01, 2021
The Louisiana Ambulance Alliance (LAA) delivers emergency and non-emergency services to Louisiana's citizens. One of LAA's members is St. Tammany Parish Fire District #4, which encompasses an approximate 70 square mile region in southern Louisiana. St. Tammany serves a community of nearly 60,000 citizens and more than 100 specialists in fire suppression and EMS.
Before using Panasonic TOUGHBOOK devices, the firefighters and EMS workers of St. Tammany lacked connectivity given that Louisiana is a very rural state. This posed challenges for fire and EMS professionals when moving from one place to the next, as workers were relying on a third-party hotspot to stay connected. For the past ten years, the LAA and St. Tammany have relied on Panasonic TOUGHBOOK devices due to their long lifecycle and rugged capabilities.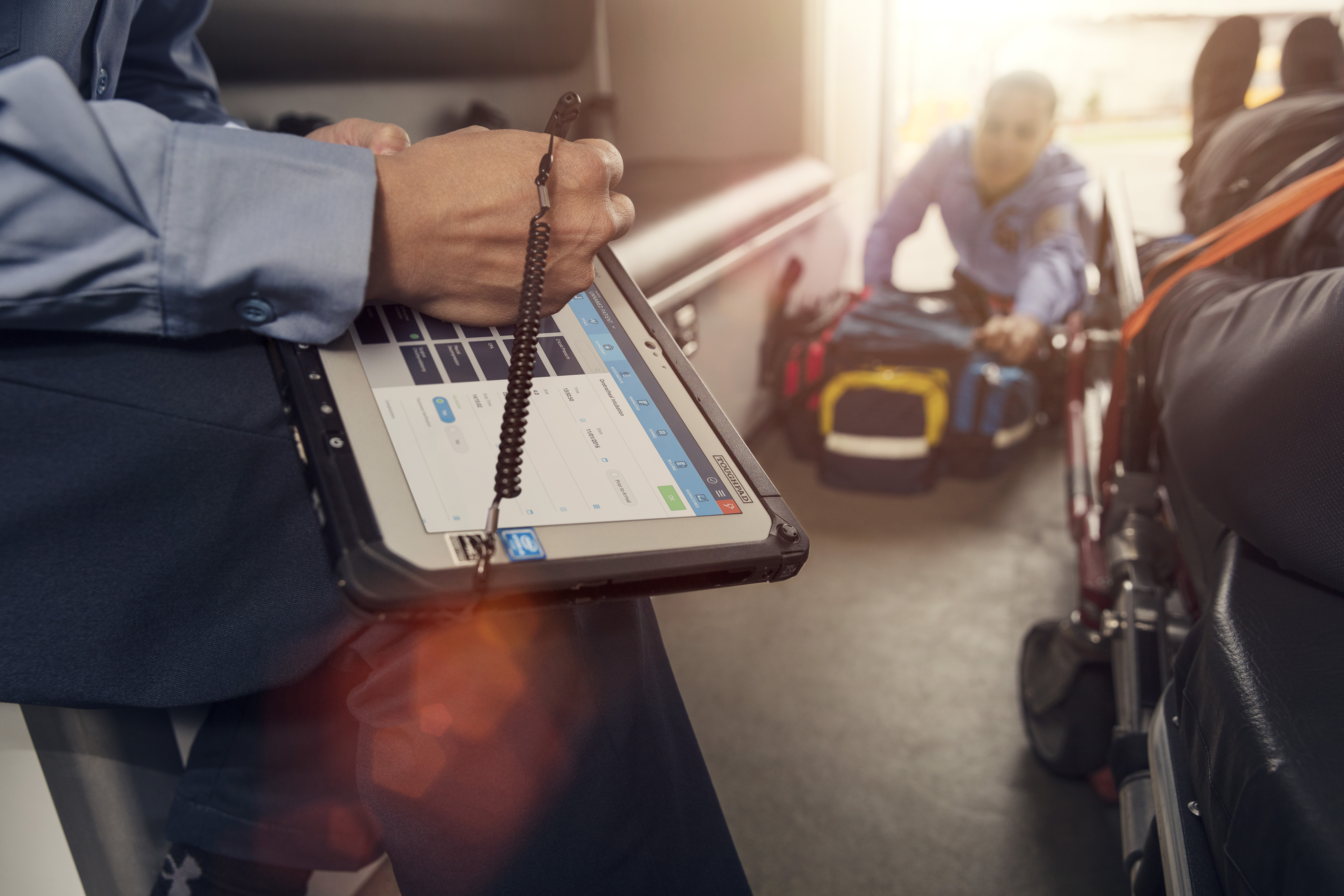 Rugged Solutions Enhance Connectivity
As part of the Electronic Rural Health Information Technology (E-RHIT) Network, the LAA provided St. Tammany with new Panasonic TOUGHBOOK 20 and TOUGHBOOK 33 2-in-1 devices. Working with trusted Panasonic partner, Rugged Depot, LAA ensured each device was equipped with the right hardware and software needed for EMTs to quickly collect and relay medical information from the field to healthcare facilities in real time.
With its wireless capabilities and use of Verizon's 4G LTE network, the TOUGHBOOK devices increased network connectivity, allowing medics to easily pull up patient information and focus on the situation at hand. Workers have liked using Panasonic devices because of the user-friendly interface, and the support for the emsCHARTS software workers need in the field.
By investing in Panasonic solutions, St. Tammany can continue its important work of providing citizens with access to primary and preventive care as well as trauma and emergency services. With help from Panasonic's customer support team, the implementation was seamless seamless, ensuring a positive user experience wherever they may be.
For more information on St. Tammany's deployment of Panasonic TOUGHBOOK devices, read the full case study.