Extreme Weather Requires Extreme Technology Measures
December 22, 2021
The United States experienced more severe weather events during 2021 than any previous year. Such events included hurricanes, flash floods, fast-spreading wildfires, and record-breaking temperatures.
Texas experienced -13° C temperatures in February, causing widespread power grid failure. Two months later, Nashville was hit with torrential rains that caused flash flooding in the area. In July, more than 400,000 acres in southern Oregon burned, while the Dixie Fire in California burned nearly one million acres and the Caldor Fire burned through the El Dorado National Forest near Lake Tahoe. In August, Hurricane Henry flooded parts of the Northeast, while Category 4 Hurricane Ida devastated homes and cut off power to more than one million residents in Mississippi.
Meanwhile, average temperatures have never been higher, setting all-time heat records across the country. These adverse conditions make the chances of power grid failure higher than ever before, and extreme weather events like these are a leading cause, according to the Department of Energy. Other research also backs this up; Climate Central, an independent organization that studies climate change, identified a 67 percent increase in weather-related power outages since 2000.
The current electric grid was never built to withstand more frequent and powerful weather events, and the federal government is doing its part by allocating billions to rebuild the electric grid. But utilities also must find ways to prevent power supply failure.
Performing seasonal and long-term assessments to catch small problems before they turn into bigger issues has proven valuable as a method for preventing power failure. Traditionally, these assessments were performed manually and required multiple line technicians to spend hours or days inspecting and recording issues.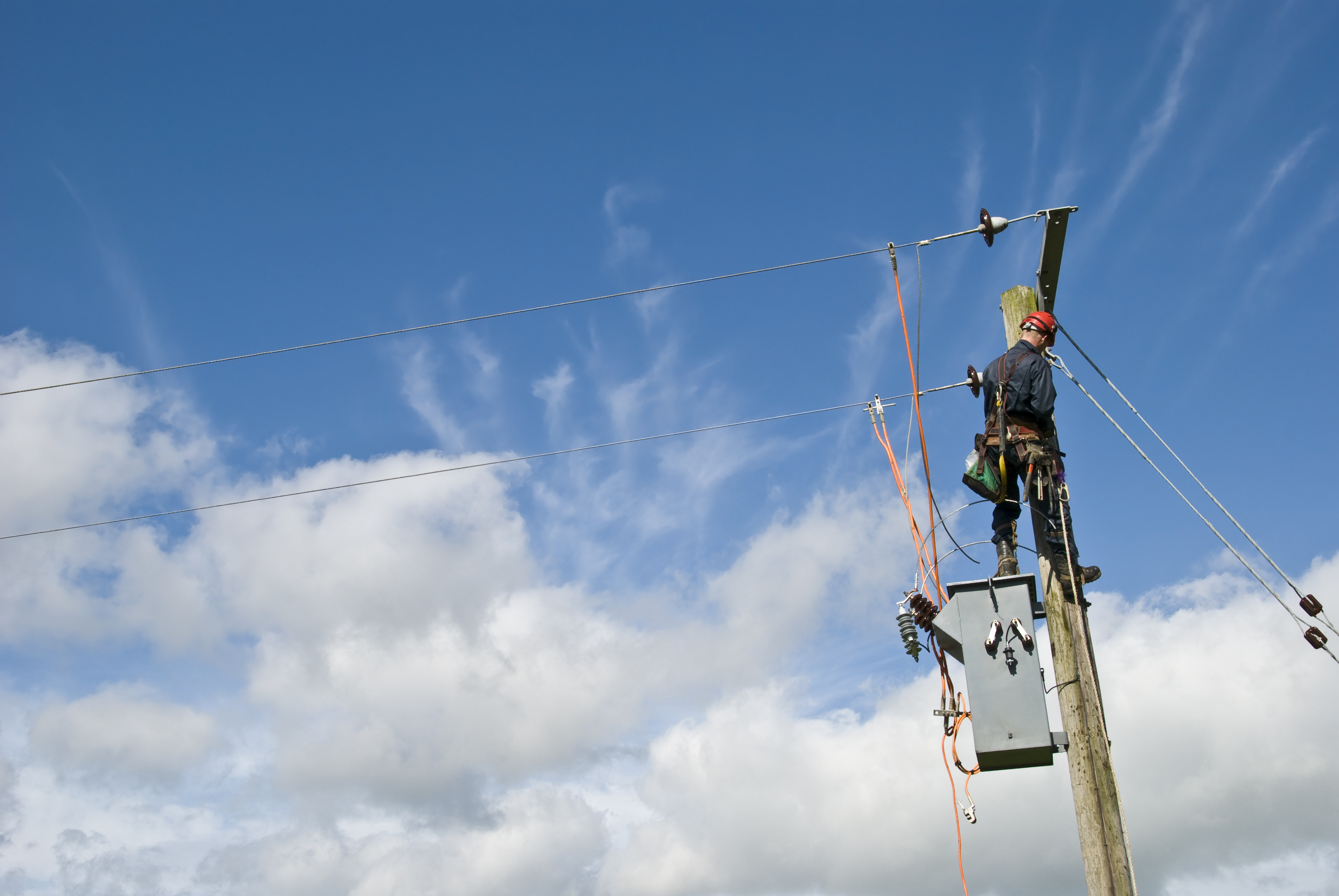 Today, more utilities use technology to streamline these inspection processes, relying on specialized software running on rugged mobile devices. For example, Geospatial Systems Innovation's (GSI's) Distribution Design Studios software combines robust Global Information System (GIS) and Computer-Aided Design (CAD) rendering and editing capabilities with GPS and a Global Navigation Satellite System (GNSS). This type of software can analyze structure, clearance, overhead profiles, and underground cabling, and provide electrical analysis calculations for voltage drop, flicker, transformer utilization, and conductor utilization. Completed assessments synch back to the office, and the results facilitate quick development of work packets that get sent back to crews on site.
Despite all efforts, occasional outages will still happen. For better planning and load and capacity management before stress situations occur, utilities are increasingly turning to modern technology solutions. For example, GSI's Scout integrates with outage management systems and GIS analytics to determine how many crews are needed for restoration and estimates the time needed for restoration efforts. With this information, crews can assess damages and optimize resource allocation during emergency situations, resulting in faster restoration. 
The Right Tools for the Job
While software is a critical part of utility management, having tough, capable devices that maximize uptime and connectivity in the field is equally important. Field technicians need equipment that withstands extreme temperatures, allows them to view screens in direct sunlight, and lets them use gloves to effectively touch keyboards and screens while in the rain or cold. Whether that means a handheld, tablet, laptop, or 2-in-1 form factor, incorporating feature-rich, rugged devices into utility field operations will help boost productivity, resulting in more effective repair, maintenance, and inspection activities.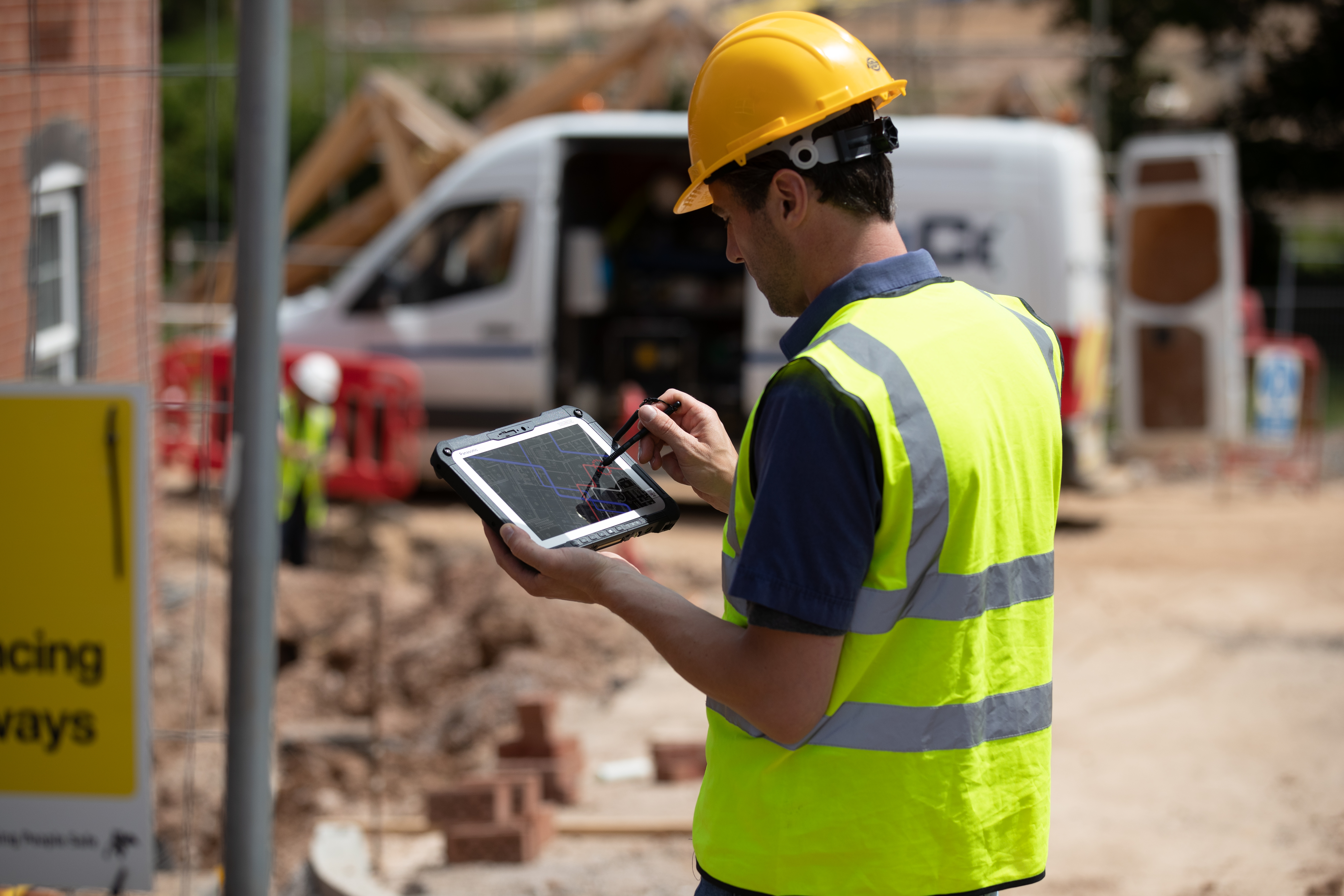 Depending on the situation, it also can be helpful to rely on units with built-in thermal imaging, such as the Panasonic TOUGHBOOK® G2, a groundbreaking modular, fully-rugged tablet, which will help workers detect, record, analyze, and document temperatures in the field. Some examples of use cases for thermal imaging may include:
Monitoring temperature distribution on the surface of transformers.
Quickly locating partial discharges and finding hidden dangers in difficult locations like underground electrical distribution vaults.
Detecting overheating batteries in solar farms and on building rooftops.
Early detection of connection failures.
Identifying gas leaks that are invisible to the naked eye.
Detecting these events proactively will allow utility field technicians to identify and repair malfunctions early on, before they create larger problems.
While ongoing improvements across the national electric grid will go a long way toward helping utilities avoid outages, those improvements will take time. For now, utilities need as many effective tools at their disposal as possible to keep the lights on — or when that's not possible, get them back on quickly.
To learn more about Panasonic's solutions for utilities, please visit our website.