City of Mishawaka Police Department Upgrades Mobile Tech
December 15, 2021
The City of Mishawaka Police Department serves a population of more than 49,000 and prides itself in supporting officers with high-quality technology to help them perform their jobs more efficiently. While the department had been deploying mobile bay units for streamlined record management since 2007, they needed an upgrade.
The agency's officers were using different versions of their previous rugged laptops, making the maintenance and repair process time-consuming for their small IT team. Given tight budgetary restrictions, they wanted to ensure the new devices offered the lowest total cost of ownership. While their previous devices were built into their vehicles, this time they sought a flexible, 2-in-1 device for each individual officer. They ultimately chose the TOUGHBOOK 33 for its durability and flexible design, helping officers boost reporting efficiency and leverage advanced software and applications critical to the job.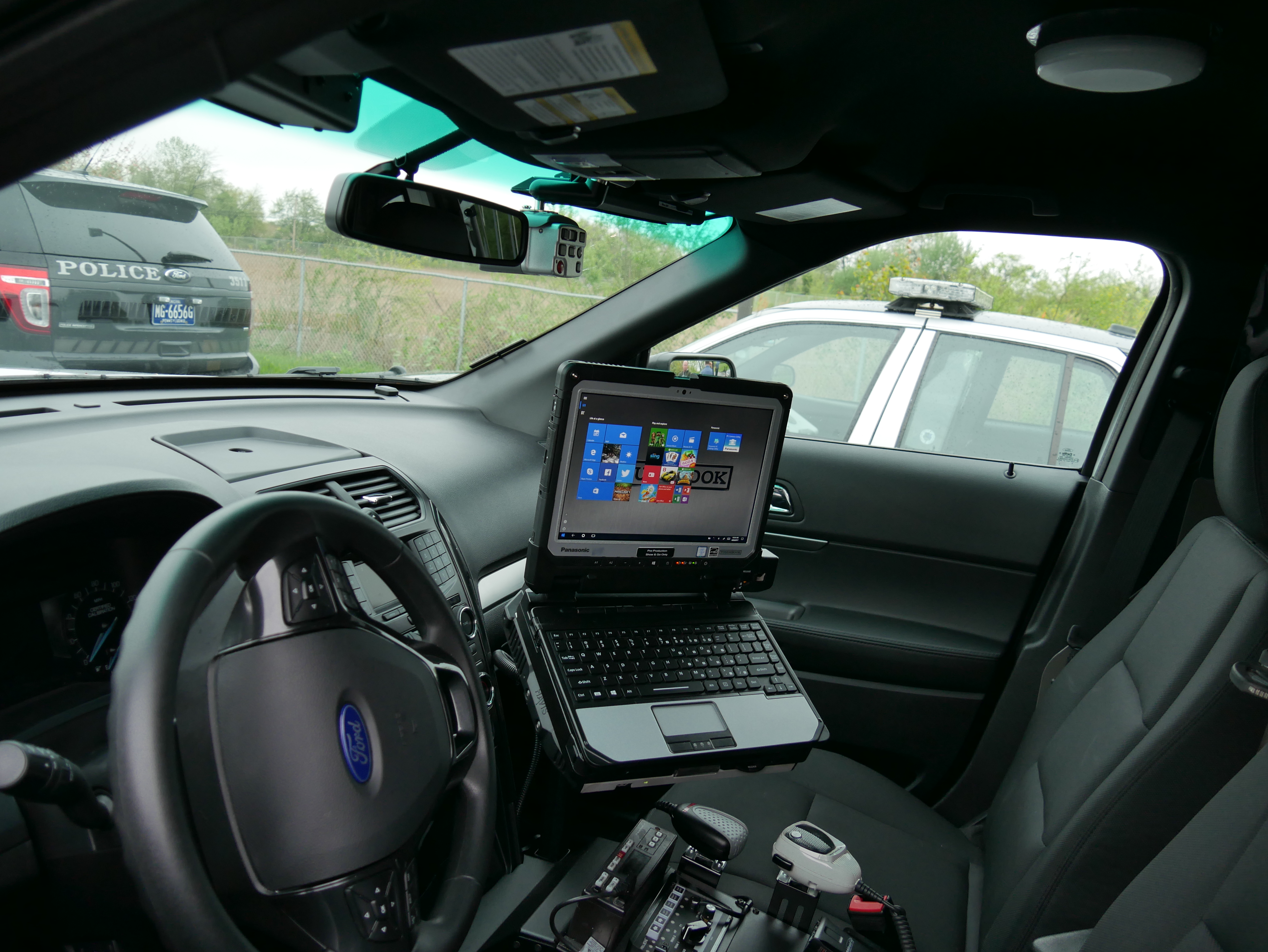 Streamlining Workflows & Communication in the Field & the Office
The Mishawaka Police Department deployed TOUGHBOOK 33 2-in-1 mobile computers on a 1:1 device-to-officer ratio. The department experienced a seamless deployment process, working closely with Panasonic's ProServices support team to design a custom configuration that could work with the department's unique version of CAD without the need for extra parts for vehicle docking.
Now officers enjoy streamlined workflows both in the field when it comes to crash reporting and issuing citations, and in the office when conducting interviews and training sessions. The TOUGHBOOK 33 also supports the department's COVID-19 strategy. Specifically, the device's strong connectivity enables officers to conduct remote roll-call meetings to maintain communication while social distancing, and the devices can be disinfected after each shift.
Overall, deploying TOUGHBOOK 33 2-in-1 laptops helped the Mishawaka Police Department support their officers with more efficient and flexible workflows, enabling them to streamline tasks to spend more time interacting with their community.
For more information on why the Mishawaka Police Department chose the TOUGHBOOK 33 for its law enforcement professionals, check out the full case study.