Meet the Tech Helping Utilities Boost Disaster Preparedness
April 22, 2021
The past year has posed some unique challenges for utilities. Social distancing guidelines have made onsite repairs and inspections more challenging. On top of that, extreme weather conditions have put disaster preparedness plans to the test. In light of these challenges, preventative modeling has come to the forefront as a critical strategy component for utilities. According to Deloitte's survey, most power and utility executives believe utilities should prioritize their plans for digitization as a way to achieve a higher level of disaster preparedness.
Mobile devices remain a crucial tool for utility workers as they look to build a strong preventative model based on data insights. Looking ahead, mobile solutions implemented alongside enhanced wireless connectivity and advanced technologies – like augmented reality, AI and drones – will play a key role in helping companies leverage the benefits of digitization.
Enhanced Wireless Connectivity for Operations
Utility workers need strong wireless connectivity to maintain real-time communication and access important customer and equipment data, especially while operating in rural or remote environments.
Many utilities have begun adopting private 4G LTE networks as a cost-effective solution to enhance connectivity and expand IoT applications. In order to help workers take advantage of this wireless buildout, your mobile devices must be equipped to handle this level of connectivity as a means to fulfill projects like streaming data between sensors and monitoring power in thousands of connected buildings. Mobile features like dual-SIM and Band 48 CBRS support make these capabilities possible.
While the focus remains on expanding 4G LTE networks, utilities are also keeping a close eye on the emergence of 5G as part of their forward-looking roadmap. Though, before 5G is widely available and prioritized, utilities will need to be able to support the cost of a 5G rollout and have the resources to build out the necessary infrastructure. Additionally, mobile devices will need to be equipped to handle 5G.
Enhancements to wireless connectivity – whether it's building out private 4G LTE networks or preparing for 5G in the years ahead – will help utilities expand their digital capabilities and reach new levels of efficiency during mission-critical situations.
Augmented Reality to Increase Visibility
5G will also enhance the way utilities can apply augmented reality. Many utilities are looking forward to using augmented reality to boost visibility into their underground infrastructures. When paired with a rugged tablet or 2-in-1 detachable computer, augmented reality applications will help workers better assess underground equipment and predict the need for repairs before failure or downtime occurs – rendering these assets unusable until repairs can be scheduled.
Similarly, devices equipped with thermal imaging capabilities will give utilities more visibility into field assets located in hard-to-reach areas. For instance, workers in the field can leverage tablets equipped with thermal imaging software to inspect equipment, such as panels, switchers and transformers located on towers or poles, so that they can make assessments from the ground without having to climb or use a bucket truck. Since equipment data is available in real-time via a mobile device, utility workers can fix any issues on the spot instead of having to return to the office to access and interpret the data.
These digital solutions will help utility workers streamline inspection reports, conduct efficient maintenance and minimize data entry errors. Better visibility into equipment status will help utilities enhance their preventative models and minimize downtime to better serve customers.
Artificial Intelligence for Greater Insight into Disasters
Deloitte's recent survey of power and utility executives found that 55 percent of respondents believe AI will be the most important digital technology for utilities in 2021, as it can support disaster response, grid management and customer service.
When combined with data-collecting IoT technologies, AI can aid data analysis, helping utilities make more data-driven decisions. Smart meters and weather sensors, some of the most common IoT use cases used by utilities today, can collect large quantities of data on entities like water levels and weather patterns. Once the data is stored on a mobile device, workers can leverage an AI application to help analyze the data and evaluate the effects of rate configurations. For instance, automated water meters, when leveraged alongside AI models, can provide important insights on the state of a flood, helping utilities act quickly to repair damage and even assist emergency response crews in determining whether they'll need to evacuate citizens from an area. Pairing AI and IoT technologies together gives utilities greater insight into equipment status and emergency response plans.
Additionally, AI can be used for mobile device management, as it can monitor battery consumption, battery health, re-booting challenges and network connectivity issues to help solve potential problems before they result in downtime.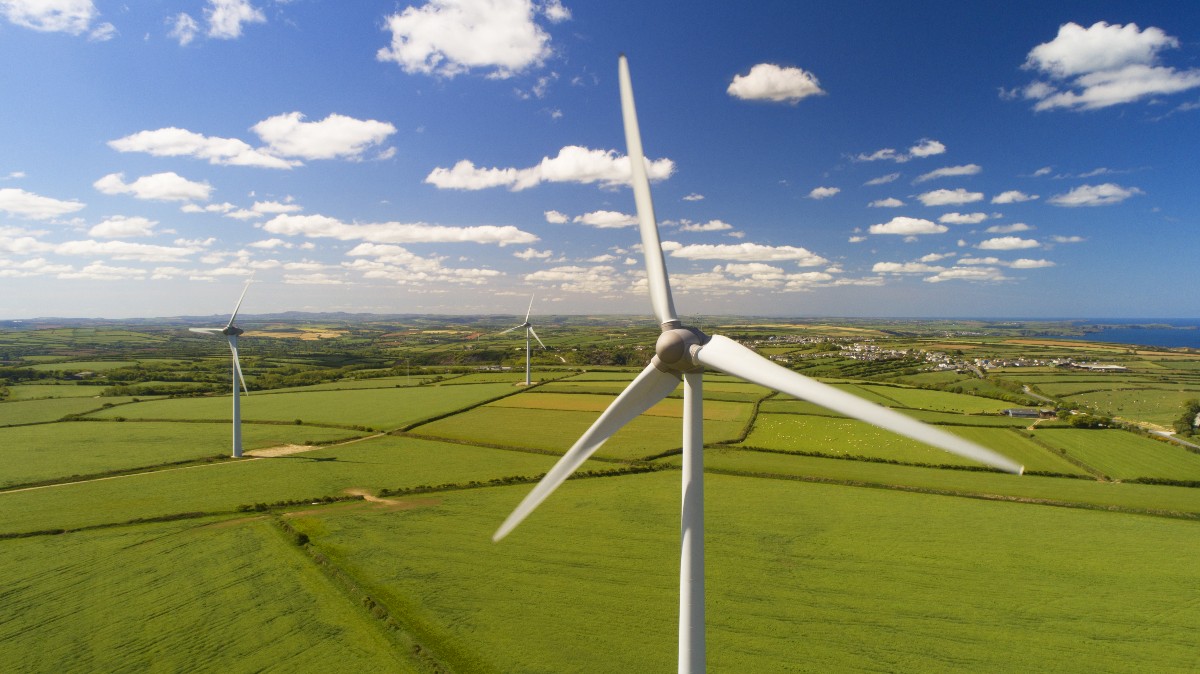 Finally, AI can help utilities further sustainability practices. Specifically, it supports yield optimization and provides real-time monitoring of wind turbines to ensure that systems operate efficiently. AI can also analyze distribution times and consumer behavior to minimize the overproduction of energy, ensuring power is pulled from appropriate sources and automatically switching services on and off when renewable power sources are not available.
Leveraging AI to analyze equipment data helps utilities not only avoid equipment failure, but also develop emergency response plans and support sustainability objectives.
Drones for Remote Inspection
When it comes to conducting remote inspections and completing emergency response efforts, drones have emerged as a helpful solution.
When leveraged alongside mobile devices for remote inspections, drones help workers avoid potentially hazardous situations. For this reason, drones are now playing a key role in the development of the wind and solar industries given that both wind and solar equipment can be challenging to inspect in person due to their remote locations and high altitudes. Similarly, drones are supporting vegetation management, allowing workers to remotely monitor trees that interfere with power lines.
While day-to-day remote inspections are critical for preventing equipment downtime, drones also play a key role in disaster response efforts by offering real-time visuals of damage. This way, workers can save time and prioritize the most affected areas to ultimately cover more land quickly.
Looking Ahead
Overall, combining mobile technology with enhanced connectivity, augmented reality, AI and drones will be critical in helping utilities digitize in the years ahead. As utilities continue to adopt new strategies for strengthening their preventative models, it will be important to ensure that solutions not only facilitate disaster preparedness but also streamline tasks for workers and help them achieve greater levels of productivity on a day-to-day basis.