Three Ways Thermal Imaging Can Benefit Field Service Workers
October 16, 2019
With the ability to detect heat radiation and expand the human eye's visible spectrum, thermal imaging has been a useful tool for a number of applications since the 19th century. Thermal cameras translate heat given off by living things or mechanical equipment into visible light to analyze surroundings. Thermal imaging is so precise, even tiny amounts of heat variations can be detected in the dark or in enclosed spaces. When integrated into Panasonic TOUGHBOOK mobile devices with application software, thermal imaging can translate heat into visible light in a color-coded format and produce "thermograms" that are captured, analyzed, and shared remotely in real time.
For field service technicians, thermal imaging has the ability to quickly identify heat-related problems such as electrical faults, cooling system failures and mechanical equipment faults.
Rather than use a separate thermal gun that can cost $2,000 to $9,000 and a separate enterprise mobile tablet, the TOUGHPAD G1 and M1 tablets can be configured with a thermal imaging camera integrated into a single solution, significantly cutting down on the capital equipment costs while increasing field service technicians' productivity. Here are three ways thermal imaging combined with mobile technology is helping field service workers do their jobs more safely and efficiently while cutting down costs.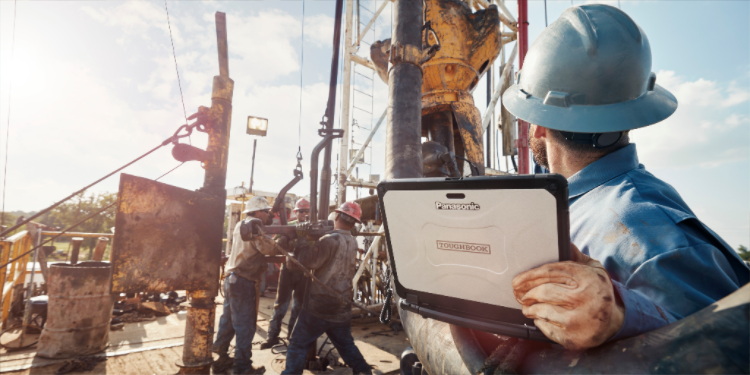 More safe and efficient inspections
When a problem in the field arises, one of the first tasks technicians need to complete is an inspection to determine the source of the issue. However, electrical and mechanical systems are usually hidden behind large motors, plastic encasing or other machinery, making it difficult to perform diagnostics. Often times these systems involve multiple complex circuitry, and components can corrode or wear out, creating a potential fire hazard.
During inspections, thermal imaging helps technicians see the unseen, making it easier and safer to spot failing electrical and mechanical components. Using thermal imaging in a tablet enables technician to quickly scan the system or vehicle needing diagnostics to check for any heat risks. For example, when performing diagnostics on a vehicle, the thermal camera can quickly show heat-related electrical issues without having to remove the vehicle's trim to check the fuse box or ground strap. It can also identify cooling system failings, mechanical issues, and failed or failing battery cells. The Panasonic tablet thermal camera has high video resolution and can measure temperatures up to 842 degrees Fahrenheit with an accuracy of plus or minus 41 degrees Fahrenheit. Thermal imaging-enabled tablets can quickly take a holistic view of the vehicle or system in question and identify many common problems before even touching the system. This helps significantly speed up diagnostic time, reduce downtime, and improve worker safety as technicians can check for extreme heat issues without touching or getting too close.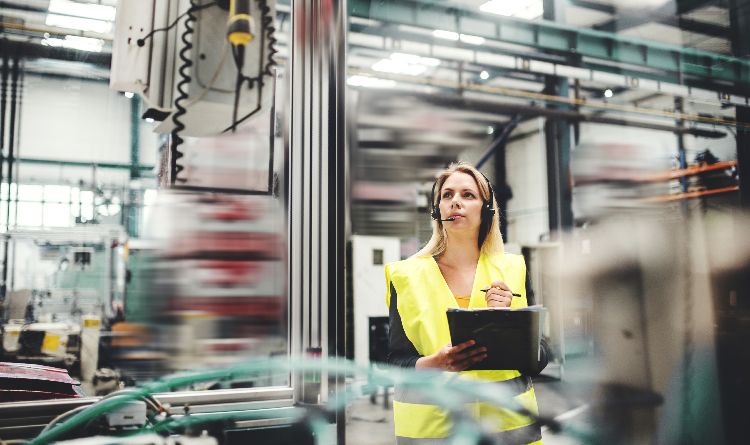 Proactively inspect mechanical components to increase uptime
When mechanical components break down, it causes downtime that companies and customers don't have to spare. Furthermore, with digital transformation in full swing and as more complicated technology becomes commonplace, field technicians are being asked to inspect, monitor, and fix more complex pieces of equipment. However, many technicians lack specific knowledge of newer equipment, forcing them to start from scratch during each diagnostic test. Using the TOUGHPAD G1 mobile tablet technicians cannot only inspect but also and collaborate in real-time with remote experts.
Thermal imaging can aid technicians by readily detecting if mechanical parts are beginning to fail. For example, as parts misalign it creates undue friction that, in turn, creates heat. Using Panasonic's mobile tablets with built in thermal camera, it can detect the heat due to friction before it becomes a problem. The tech can also record and store the results right on their devices for future reference. This not only negates the need for a separate, expensive thermal gun device, but also helps maximize equipment uptime.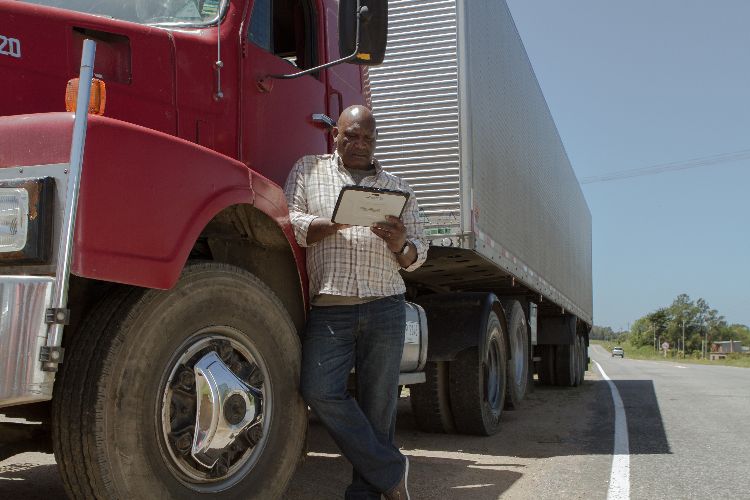 Improve customer service
Often times, technicians are tasked with explaining problems to customers so they can understand work that needs to be done. Panasonic's devices with thermal imaging can be used to visually show faults, which helps customers understand the problem or see where it's developing, ultimately improving customer communication. This can help customers to make a decision to repair necessary components or replace faults rather than waiting for a breakdown to happen further down the line because they don't fully understand the problem.
On a regular basis today, field service techs use TOUGHBOOK mobile tablets to accept jobs, identify and share the location of the breakdown or issue using GPS, let the customer service center know when they arrive on site, search online for specialist knowledge and order replacement parts before completing the task and closing the job. With the addition of a thermal camera, a TOUGHPAD G1 and M1 tablet expands a techs productivity further to quickly detecting and processing thermal images on the spot and digitally attaching them to reports and customer records.
Panasonic's mobile devices with integrated thermal imaging cameras speed up the diagnosis of faults, improve safety and customer service and significantly cuts down on hardware costs. For field service technicians, the added productivity and safety helps them better-service customers to get them up and running faster.
To get a complete overview of the specs and features of the TOUGHPAD FZ-G1 with a thermal camera option, view the FZ-G1 product specifications or read how you can custom configure a Panasonic TOUGHBOOK for your business. To see thermal imaging in the field service industry in action, check out the below video.