Redefining Mobile Work – A Series: Federal Workers & the TOUGHBOOK 55
October 09, 2019
For federal workers in particular, mobile devices must be rugged, flexible and reliable, as no two days in the field are the same – especially in combat mission critical situations. When defending our country, they need tools to get their job done quickly and safely, and that's why we've engineered the TOUGHBOOK 55 to allow the user to adjust and tailor it to their work. Here are a few ways we designed the TOUGHBOOK 55 to meet the needs of federal workers.
Customizable Modules for Added Reliability
The modular, customizable nature of the TOUGHBOOK 55 is ideal for federal workers, which has expansion packs that can be swapped in and out at any time. Expansion pack options include upgraded memory, storage, keyboard capabilities, and even additional optical drives, authentication readers, or dedicated graphics. This personalized nature allows for customization without the added expense of ordering a new device.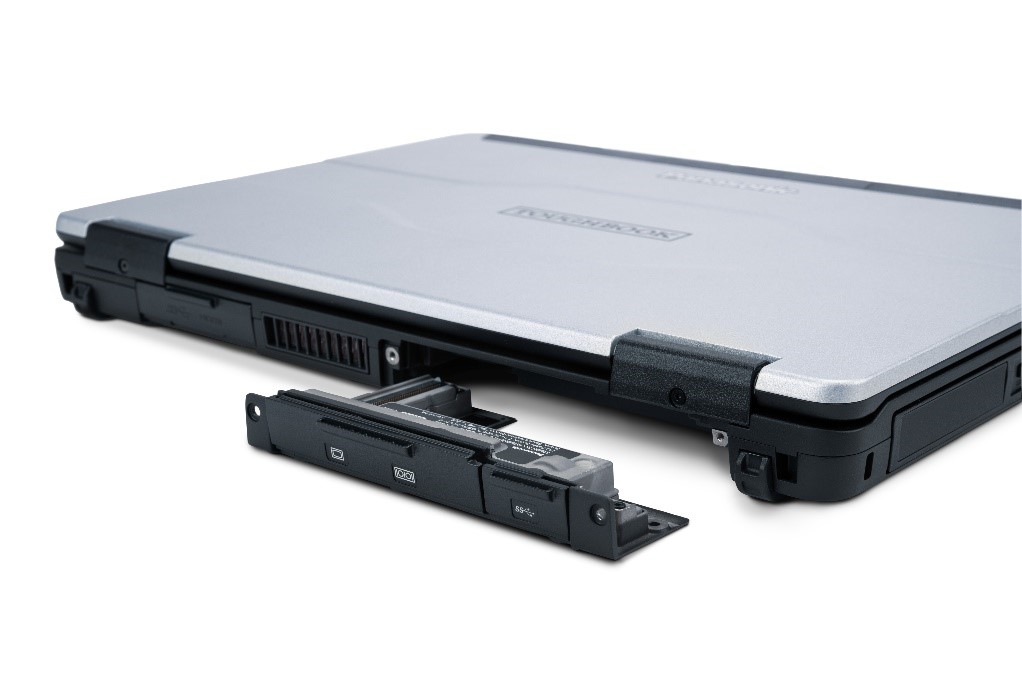 On the TOUGHBOOK 55, the new quick release hard drive makes removal simple and fast and improves security, keeping classified data safe and allowing members of our most confidential branches the ability to run their machines with both classified and unclassified data. For solid state drives with classified data, the military typically needs to physically lock machines in a safe at night, and with the easy removal of the hard drive, this is simpler – and takes up less space – than ever before. In addition, users can send their machine out for repair without having to send the hard drive along with it.
Long Battery Life
The TOUGHBOOK 55 was designed with an optional second battery, giving workers up to 40 hours of battery life in the field. When out on a mission, workers often don't have access to a power source, and the added weight of carrying extra batteries isn't an option. Having a device with a built-in extended battery life is essential to productivity and mission success.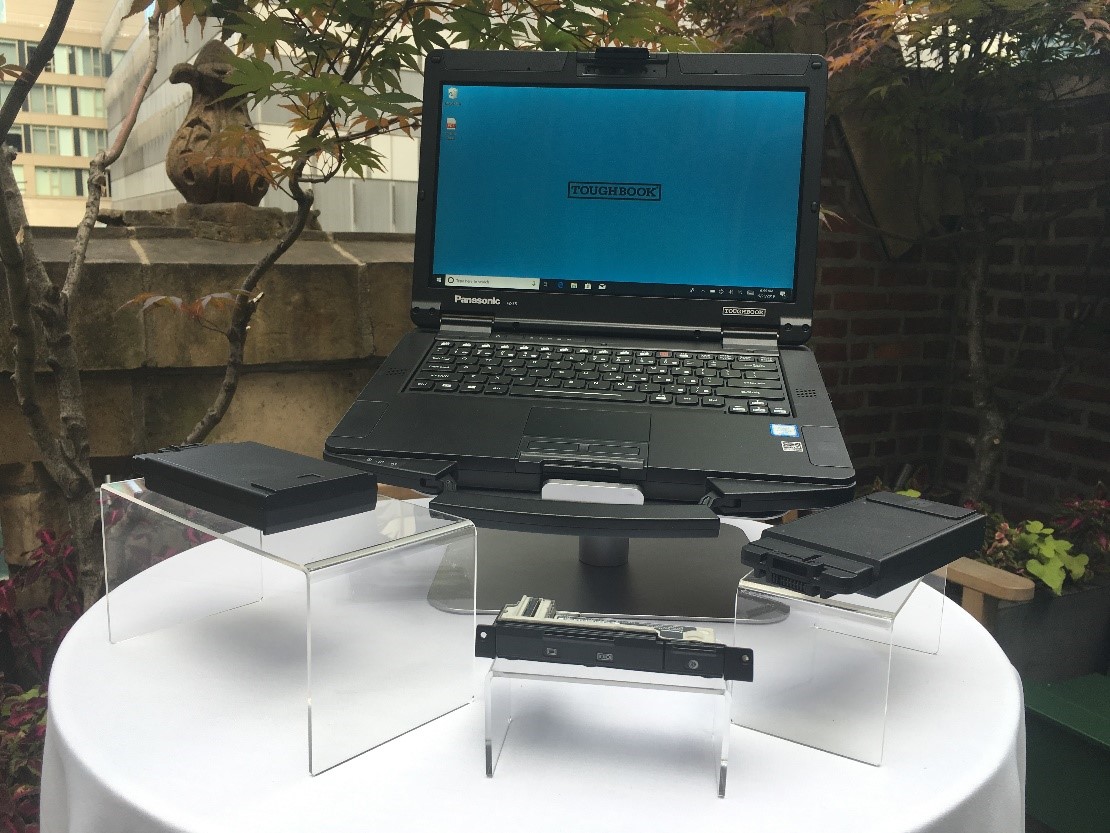 Crews often share devices within a unit, passing them off after one shift ends to another worker who is just beginning work. Batteries must last multiple shift changes, and the less frequently a device needs to be charged, the more productive these teams can be. This is a game changer particularly for flight line maintenance and vehicle maintenance workers.
When batteries do need to be swapped out, the TOUGHBOOK 55 offers quick release for removal without any tools. This ease of use and ease of changing batteries is particularly important, especially in remote locations or when working around the clock.
Advanced Performance
What the TOUGHBOOK 55 offers in rugged reliability, it matches with performance. Built with the latest Intel® 8th Gen quad-core vPro™ processors, the TOUGHBOOK 55 also offers discrete graphics modules and Blu-ay drive for imaging. What's more, the TOUGHBOOK 55 can store larger images, which is especially helpful as additional security components cause image sizes to grow. With its optional Blu-ray drive, the TOUGHBOOK 55 allows IT staff to re-image machines easily.
Security is also integral as federal workers need to protect confidential information and prevent unauthorized access. The innovative design of the TOUGHBOOK 55 features three different expansion areas, one of which can be customized for a CAC reader or fingerprint reader.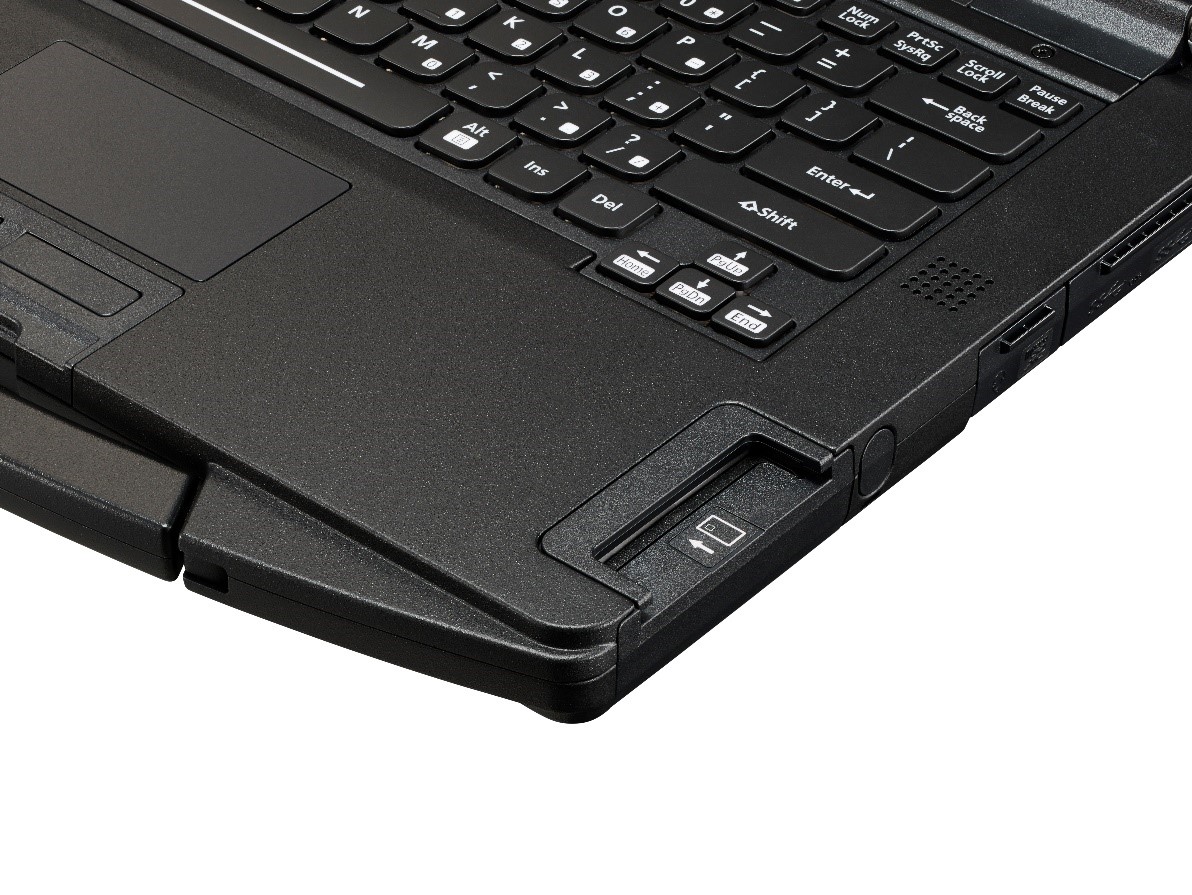 In-flight satellite communication and hangar maintenance are both regular, important parts of maintaining the safety of our troops, as is having technology they can trust. With a built-in infrared webcam with four microphones, powerful 92 decibel speakers, a color-selectable backlit keyboard, and a night setting to reduce eye strain, the TOUGHBOOK 55 is a device that servicemen and women can trust in the field, in the dark, and wherever their missions may take them.
Members of our Air Force use an image called standard desktop configuration (SDC), which allows them to upload map data needed for one mission at a time, without having to save this to the computer's hard drive and waste space. With this, the TOUGHBOOK 55 supports the important missions of our Air Force without compromising safety or drive space.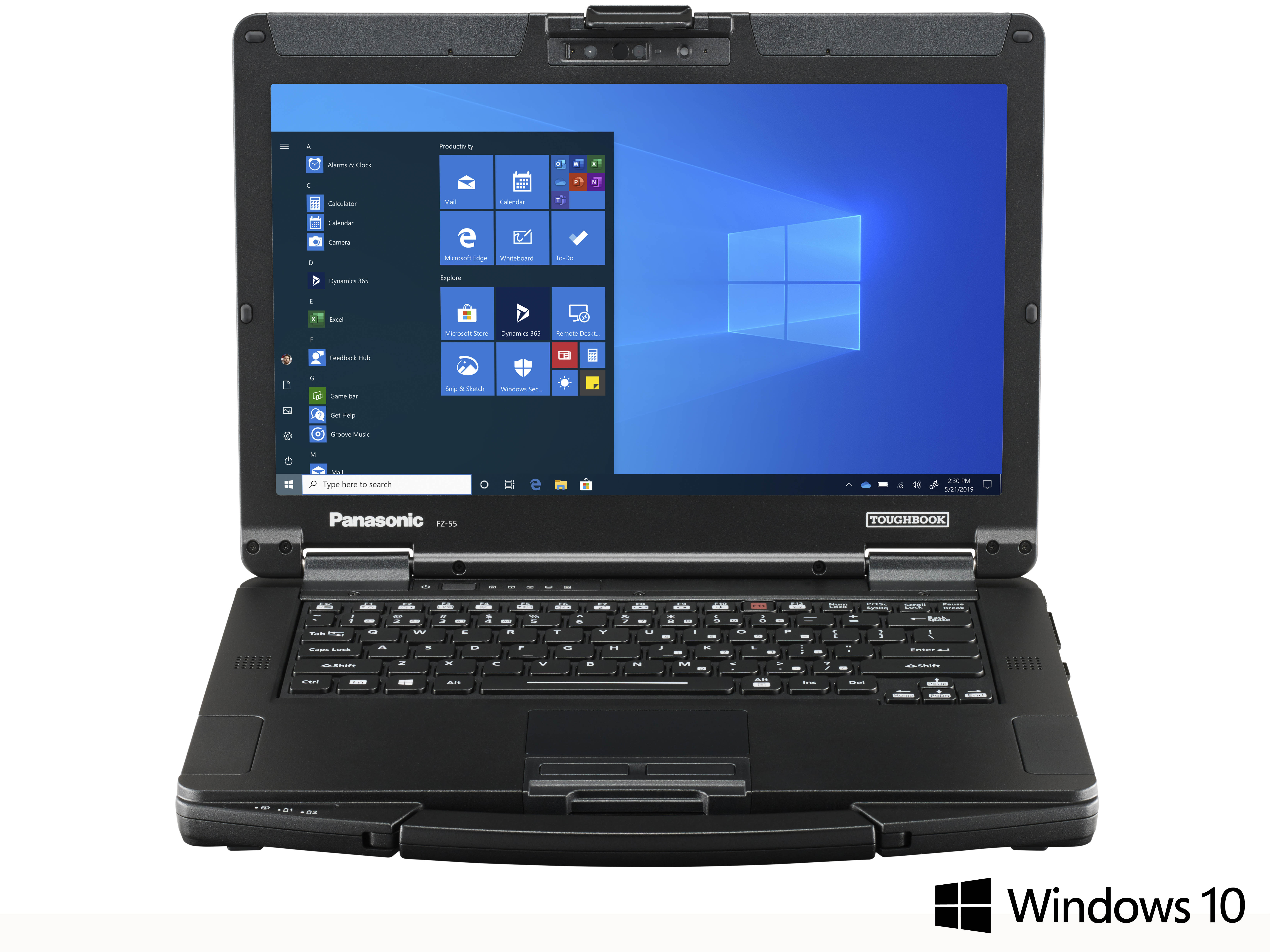 Across our armed forces and federal agencies, work changes from day to day, and nuances within each department mean different workers have different needs. Customizable devices offer increased flexibility, allowing modules to be interchanged when needed. The TOUGHBOOK 55's modularity makes it possible to deploy a single device across diverse teams and satisfy the mission critical technology needs of federal government workers.
For specifications and purchasing information about the TOUGHBOOK 55, visit our website.