6 Things You Need to Know About the FMCSA's December ELD Mandate
July 24, 2019
With the FMCSA officially phasing out the use of automatic onboard recording devices in December, here's what you need to know to keep your fleet running and compliant.
Ever since the Federal Motor Carrier Safety Administration's Electronic Logging Device (ELD) went into effect in late-2017, commercial drivers required to prepare hours-of-service (HOS) and records of duty status (RODS) have had to use ELDs to record, track, and submit their data.
This mandate put unique pressures on trucking firms, many of which lack the hardware needed to keep drivers compliant. On December 19th, those firms will encounter new obstacles as the FMCSA requires all automatic onboard recording device (AOBRD) users to convert to ELDs.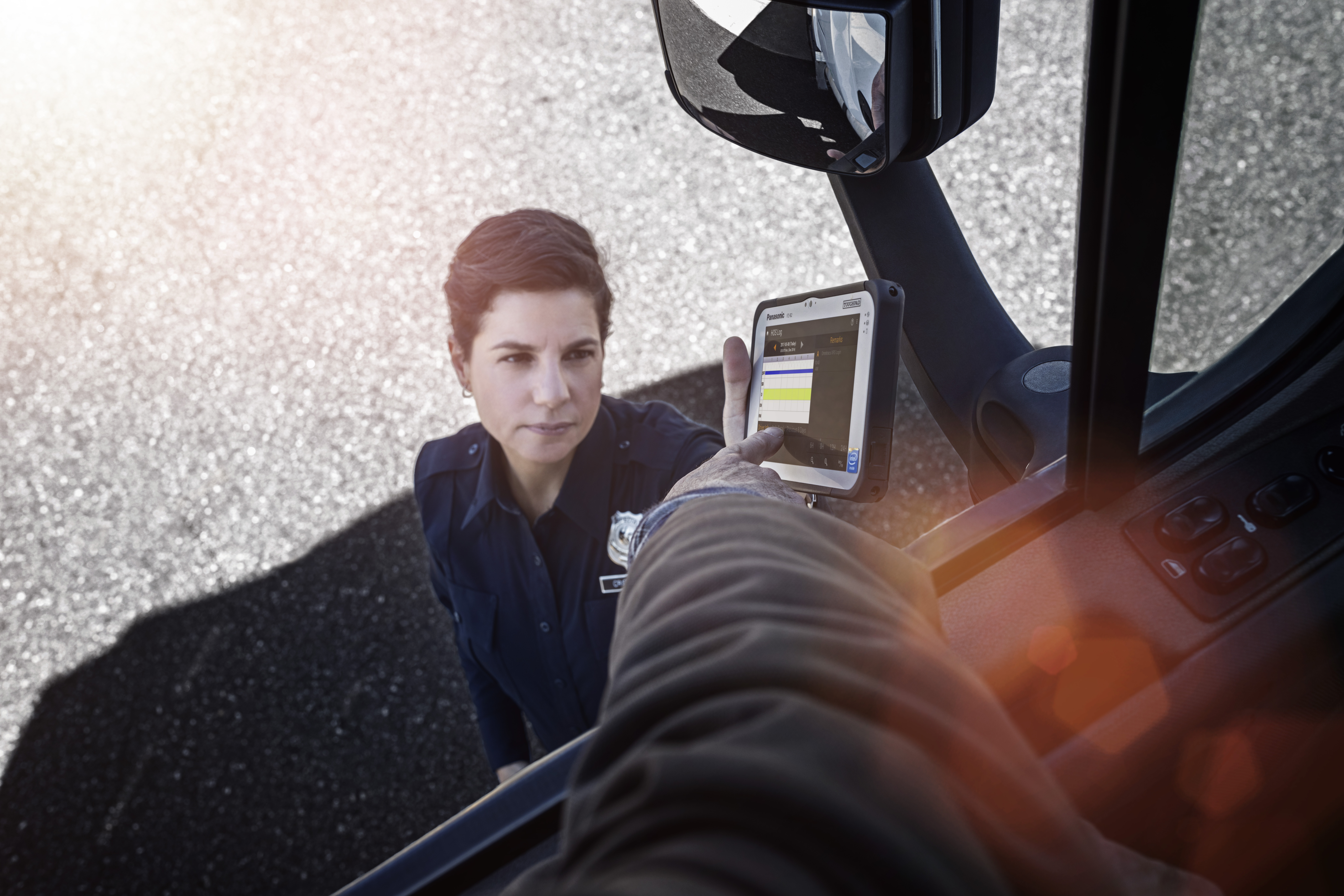 Here's what you need to know about this upcoming mandate:
The official switchover deadline is right around the corner. Fleets that were already using AOBRDs in their vehicles before the 2017 ELD Rule implementation date could continue using them until December 2019. At that point, all trucking fleets and their drivers will have to use an ELD to record their hours of service as part of their RODS.
There's a difference between AOBRDs and ELDs. Designed to meet regulations set forth by the FMCSA in the 1980s, AOBRDs track a driver's duty status information and comply with HOS rules. Via a physical connection to the vehicle's engine, they record engine use, speed, miles driven, and dates/times. The ELD goes deeper by using an integral synchronization into a vehicle's diagnostic port to record vehicle motion activity, engine hours, power status, vehicle motion status, and location.The new regulation also requires that drivers must be able to share a graph grid on a display or present a printout of driver's daily duty status changes. (See the FMCSA's comparison table here.)
There are exceptions to the rule. According to the FCMSA, for drivers who use the short-haul, timecard exceptions are not required to keep RODs or use ELDs. Other exemptions include:
Drivers who are required to keep RODS no more than eight days within any 30-day period.
Drivers conducting a drive-away-tow-away operation, (an operation in which an empty or unladen motor vehicle with one or more sets of wheels on the surface of the roadway is being transported) if the vehicle being driven is the commodity being delivered, or if the vehicle being transported is a motorhome or recreational vehicle trailer.
Drivers of vehicles manufactured before the model year 2000.
Agricultural Commodities Transportation exceptions – for details see FMCSA's Agricultural Operations webpage.
The ELD rule incorporates numerous regulations, including those covering display hardware. The ELD rule allows for the use of a computer, tablet, or smartphone device to create, electronically sign, and store a driver's RODS. The hardware display must conform to section 395.8 of the rule, and the display or printout must include three elements: a daily header, a graph grid showing driving duty status changes, and detailed daily log data.
Non-compliance can hit your business where it hurts. Non-compliance could result in violations, fines (often against both the driver and the fleet), and drivers and their trucks being put out of service. According to the FCMSA, the driver will be cited for failing to have the proper RODS, and will place the driver out of service (OOS) for 10 hours (eight hours for a passenger carrier). ELD violations can also directly impact a carrier's Compliance, Safety, Accountability (CSA) scores, thus increasing their chances of roadside inspections and/or negatively impacting a carrier's ability to get the best-paying loads.
Highly reliable, rugged hardware are critical to keep carriers compliant. As long as the hardware meets the technical specifications in section 395.8, the ELD Rule is relatively flexible in terms of the type of hardware a fleet can use — including mobile devices. While there is no specific rule or guidance about using a rugged mobile
device the realities of a truck or carrier driver's day-to-day environment and the enforcement requirements
make it clear that a rugged device makes the most sense. Rugged mobile devices are more reliable and have significantly better uptime than their non-rugged cousins. For example, research shows that Panasonic TOUGHBOOK rugged mobile devices have only a 2% failure rate (versus an average 11% failure rate for non-rugged devices). Rugged tablets also take the wear and tear of a truck environment (including hot/cold temperatures and vibration); provide waterproof and dust-proof protection; survive being dropped; and meet military-spec (Mil Spec) requirements for durability.
The Bottom Line
Ruggedized hardware delivers peace of mind for regulated trucking fleets, with improved uptime, reliability, connectivity, and productivity. Taken together, this is a formula for ongoing compliance with the ELD Rule and increased productivity.
Click here to learn more about how Panasonic TOUGHBOOK solutions can help your company meet the ELD compliance deadline. Or to contact a Panasonic representative directly call or e-mail: 1-888-245-6344 or Toughbook@us.panasonic.com