Utility Apps: Which Ones do you Need?
February 04, 2019
Utility companies today know that mobility is critical to productivity, efficiency and customer satisfaction. Equipped with rugged laptops or tablets, utility workers can stay connected, submit and receive information, and find out where their next job site will take them.
But even with the best mobile technology at their fingertips, utilities professionals need the right apps to be as efficient as possible and manage emergencies effectively. According to a recent McKinsey study, the right technology, including the right apps, can reduce operating expenses by up to 25 percent and increase performance by 20 to 40 percent in areas like safety, reliability, customer satisfaction and regulatory compliance.
The sheer number of apps available to utilities today is overwhelming, so it helps to put them into categories. The first category is general productivity apps, typically in the areas of improved communication and mobile forms. When looking for a communication app, focus on one that's easy to use, with features your employees want. These include group and 1:1 messaging, conference calls, push to talk, video calls and video sharing, location and document sharing, and one:many broadcasts.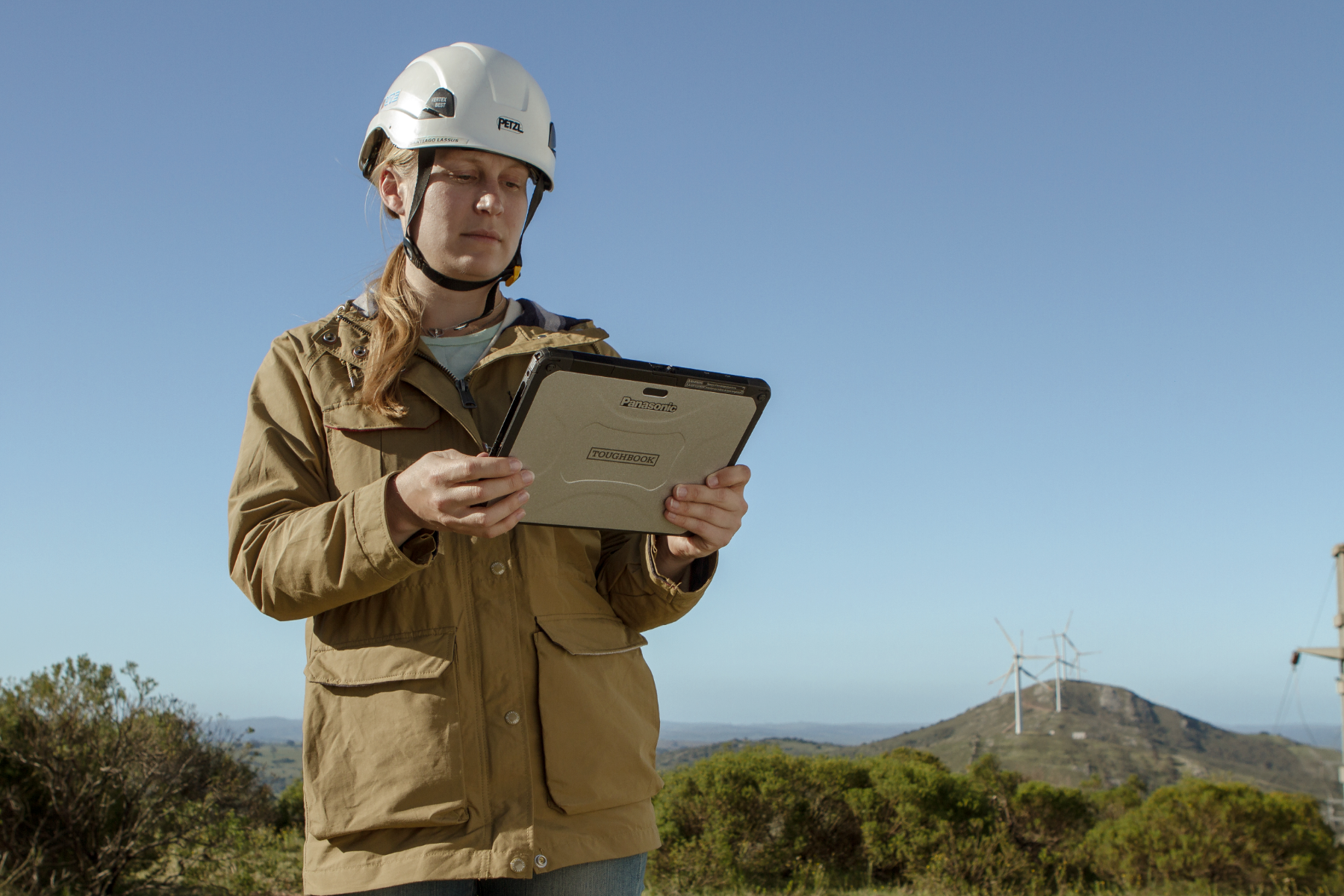 Mobile form apps aim to streamline the process of filling out digital forms and capturing signatures on mobile devices; in other words, doing "paperwork" digitally. There are many types of mobile forms apps for tasks like job reports, safety surveys and work orders. These apps not only reduce the amount of time necessary to complete forms, but allow workers to add photos, images and barcode scans. Once complete, workers can wirelessly send the forms back to the office while still onsite.
Here's where it gets a little more complicated. There are hundreds of utility-specific, task-specific, and even utility and task specific apps available today. Sifting through the options can be time-consuming, but taking the time to see what's out there can result in real efficiencies once implemented. The key is honing in on what automated, mobile-enabled functions will give the utility the best return on investment. Here are some examples:
Task-specific apps for multiple utilities:
A visual damage assessment app that automates the damage assessment process
Walking survey/service line survey app that allows underground leak surveyors to select, inspect and record service leaks using GPS location data
Repair activity manager that allows technicians to view, update or create repair tickets with photos and captures
Crew manager app that tracks and manages both employee and outside crews
Utility pole inspection app that allows workers to take notes and document physical conditions with photos and text
Rapid damage assessment app that allows workers to quickly gather storm-related damage, dropping GPS breadcrumbs for each damage type
 Utility-specific apps:
Electric inspection app that imports all of the utility's poles, pole-based assets and underground assets.
Walking survey app that allows underground leak surveyors to select, inspect and record service leaks using GPS location data (oil & gas; water)
Dam inspection app that allows inspectors to document dams for maintenance, damage and safety inspections (water and sewer)
Switch maintenance app that provides switch and troubleshooting information to inspectors while performing overhead inspections (electric)
Pipeline leak survey app (natural gas)
Depth and analysis app to measure slack in power lines from a distance (electric)
When looking for the right apps to improve productivity, it's important to make sure they work with your existing CRM, customer information system, financial systems or Workforce Asset Management (WAM) system. This connectivity is critical to smooth work processes and provide up-to-date information.
With the right mobile apps, your utility will run more efficiently, at lower cost, and with more satisfied customers.