Top 5 Reasons Why Android Improves the Supply Chain
October 16, 2017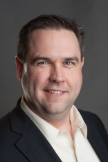 We spend a lot of time speaking with supply chain professionals that are looking to improve efficiency from the warehouse to the last mile. Increasingly, many organizations realize a switch in operating systems can deliver tangible business benefits. As a result, they are making the move to Android. Whether they're worried about the upcoming end of support for legacy Microsoft mobile operating systems, or they are simply due for a mobility refresh, they share a common goal: the next generation mobility solution must increase productivity.
At Ivanti, we spend a lot of time showing logistics customers how easy it is to make the move to Android (Hint: it's just four easy steps!). When deploying rugged devices, like Panasonic tablets and handhelds, it's important to be aware of the benefits Android offers, which makes productivity gains possible in the warehouse.
Touchscreen navigation: No more lost styluses or screen calibration. Android lends itself to more comfortable and forgiving fingertip tap and swipe navigation. Bigger buttons and broader gestures lead to fewer errors for the workers, resulting in time and cost savings!
Visual experience: Android's bright, colorful graphics really pop. The enhanced visual experience, coupled with familiar on-screen keyboards, allow for larger device displays that are easier for workers to see and use. The screen-first approach allows for more readable text and colorful visual cues to help direct workers through tasks.
IT friendly: Managing rugged mobile computers is different than what corporate IT folks manage with our smartphones, but Android is relatively easy to manage and secure when compared to other mobile operating systems. This makes Android not only beneficial to workers but also to IT departments.
Fast evolving: Android has been able to evolve and offer more power, faster. The rapid pace of updates improves performance and aids security. This faster evolution also delivers new capabilities that help you keep up with accelerated transactions happening across your business.
App portability: Moving from a legacy OS to a new system used to mean time-consuming, expensive app re-writes. With Ivanti Velocity, customers who have been using telnet or web apps to interface with enterprise systems can seamlessly migrate to Android on Panasonic computers, tablets and handheld devices easily. And you can manage these devices with the same Avalanche MDM solution you've been using all along.
Ivanti customers often select Panasonic's fully-rugged Android devices because they offer rugged reliability in a variety of form factors for the warehouse: from the 4.7" Toughpad FZ-N1 handheld with barcode reader, to the 10" Toughpad FZ-A2 and 7" Toughpad FZ-B2. If you're considering how mobility can increase efficiency in your supply chain, please visit Ivanti and Panasonic online for more information.