Morris Township Fire Department Improves Emergency Response with Rugged Laptops
June 19, 2017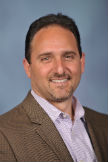 For first responders, access to accurate and timely information can mean the difference between life and death. Increasingly, fire departments are relying on mobile technology solutions to deliver that critical data from dispatch to firefighters, ensuring a seamless sharing of information from the moment the call comes in.
The Morris Township Fire Department serves citizens in Northern New Jersey with a fleet of 10 response vehicles including apparatus and 20 career staff supplemented by 30-40 volunteer firefighters. We recently spoke with its Deputy Chief, Michael Nunn, to learn more about how his station has decreased emergency response time and improved team collaboration with Panasonic Toughbook® laptops over the past 15 years.
How have rugged laptops changed the way your team responds to calls?
Before deploying the Toughbook laptops, we relied heavily on phone calls, radio transmissions and even written notes to communicate details during an emergency event. As first responders know, those aren't exactly the most reliable methods for relaying crucial intelligence. From the moment a distressed citizen describes the situation to dispatch, to the time when the fire truck pulls up to scene of an incident, there are numerous points where communications can break down. And when that breakdown occurs, it means that my team might show up at the scene missing a critical piece of information.
With the Panasonic Toughbook 19 laptops installed in our trucks, we have instant access to the call data as soon as dispatch picks up. That alone gives us a head start on responding – and those extra moments can be vital. But the rugged laptops' real value shines through once we hit the road. When we're on route, my team has real-time access to situational updates, which we can analyze and use to update our response plans accordingly. With built-in GPS, the laptops help the drivers avoid traffic to ensure we follow the quickest route possible. And the messaging function enables my team to communicate with the dispatcher leaving the radio clear for units giving status reports to the IC (incident commander). This access to information is crucial to arriving at the fire with a strategic, informed plan of action.
Beyond response times, how is real-time data helping your station improve operations?
Our work doesn't stop after the fire has been extinguished. Before having the mobile solution in our trucks, my teams would pore through reams of post-event notes to debrief on each event. To be sure, these debriefs are critical for analyzing each response and applying what we learned to the next emergency, but the time required was taking our officers away from other training or administrative duties. With the Fire Mobile software running on the laptops, all communication, GPS data and fire event timelines are instantly available. Following the call, I can quickly analyze the data and suggest areas for improvement even for the next call that comes in. This digital accessibility makes us run a tighter and more efficient operation.
What advice do you have for other fire chiefs considering modernizing to a mobile solution?
I would say, get out there and at least start doing your research, and that begins by talking to Fire Departments like mine who rely daily on mobile devices to do our jobs. After having visibility into the vital information generated during a fire call, going back to the old ways of communicating would be out of the question.
Also, these are not the same laptops you use to browse the internet at home. Firefighters can easily view the screen even in bright sunlight and they're built to withstand just about any condition our trucks encounter- like blowing rain, high heat, dirt and grime – in other words, a normal day on the job for a first responder. One of ours even lived through a fire truck crash; the vehicle was totaled, but the laptop went back to work the next day.
As Deputy Fire Chief, it's my job to ensure my firefighters are equipped with the best tools to get the job done quickly and safely. And fundamentally, that's really what these Panasonic Toughbook latops are – tools that enable the Morris Township firefighters to respond to emergencies with demonstrably better results.
For information and advice on how to choose the right mobile solution to support your department's mission download the Emergency Management whitepaper: Mobilizing Laptops, Tablets and 2-in-1 Devices for Fire/EMS Agencies.