A Memorial Day Message From Panasonic Mobility
May 26, 2017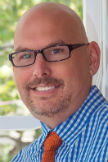 At Panasonic, one of the things that makes us passionate about the work we do each day is knowing that the devices we engineer and build are supporting the missions of our men and women in uniform.
Whether it's in the hands of a soldier on the front lines, an airman maintaining a fleet of fighter jets, or assisting a medic in a field hospital, we're proud to equip service members around the globe with reliable, durable and capable devices that keep them and those around them safer.
This Memorial Day, we join with the rest of the nation in remembering those who gave their lives in the service of this country and redouble our commitment to honor them in the work we do. Please consider joining the Panasonic mobility team in supporting the Wounded Warrior Project, a military and veterans charity service organization empowering injured veterans and their families.